This easy Peanut Butter Pie recipe is my go-to desserts to eat and to prepare.  If you're ever in the Alpharetta or Roswell area, make sure you stop by Alpine Bakery.  Their Peanut Butter Pie is my absolute favorite for sure.  However, there are times when I like to impress my family and make a pie on my own.  The recipe that I use is a mixture of tasting other places and trying to recreate their amazing recipes on my own.  This recipe for my Peanut Butter Pie is easy and it's so delicious! I swear, this is a recipe that most people will think you spent hours in the kitchen, but really, it's all done in less than a half an hour!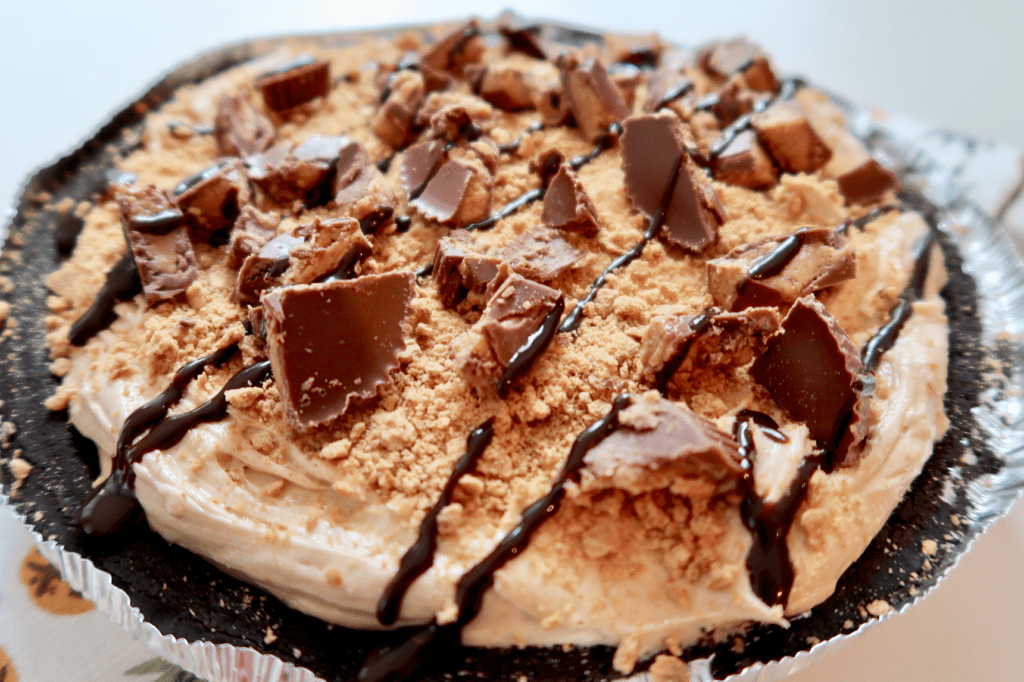 The Easiest Peanut Butter Pie Recipe That Will Impress Everyone
Ingredients
Store Bought Oreo Pie Crust (I didn't make mine homemade this time but if you want to, go for it!)
1 Cup Creamy Peanut Butter
1 8 Oz Package of Cream Cheese (Softened)
1 1/4 Cup Powdered Sugar
1 8 Oz Package Cool Whip (Thawed)
Optional Toppings:
Crushed Graham Crackers OR Crushed Oreos
Chopped Peanut Butter Cups
Chocolate Drizzle
Instructions
You're going to want to get out your mixer and beat the Peanut Butter with the Cream Cheese until it's pretty smooth. Add in the Powdered Sugar (little bit at a time) and continue mixing. The filling will get pretty firm here at the point. Next, add in the thawed Cool Whip, making sure to scrape the sides to get everything mixed up properly. Pour filling into crust!
I take crushed Graham Crackers and spread evenly over top of pie. Sometimes I only do the edges, it depends on my mood I guess, ha! Then I take the chopped Peanut Butter Cups and throw them all over the pie and finish everything off with a drizzle of chocolate.
Keep in fridge for at least two hours before serving!
https://www.simplystine.com/easy-peanut-butter-pie-recipe-that-requires-no-baking/
Easy Peanut Butter Pie Recipe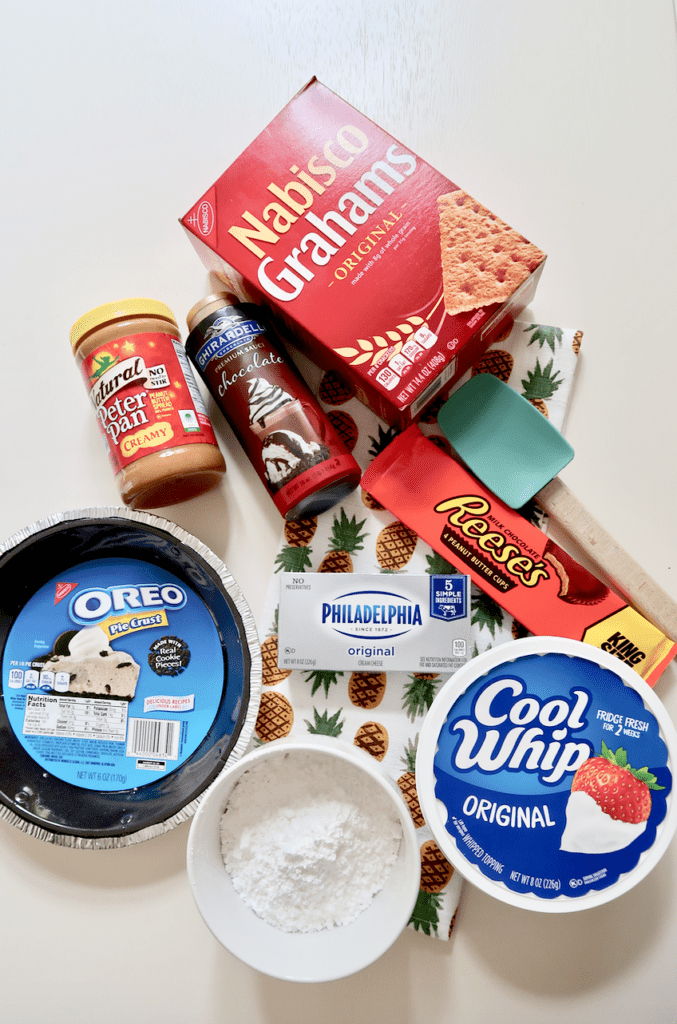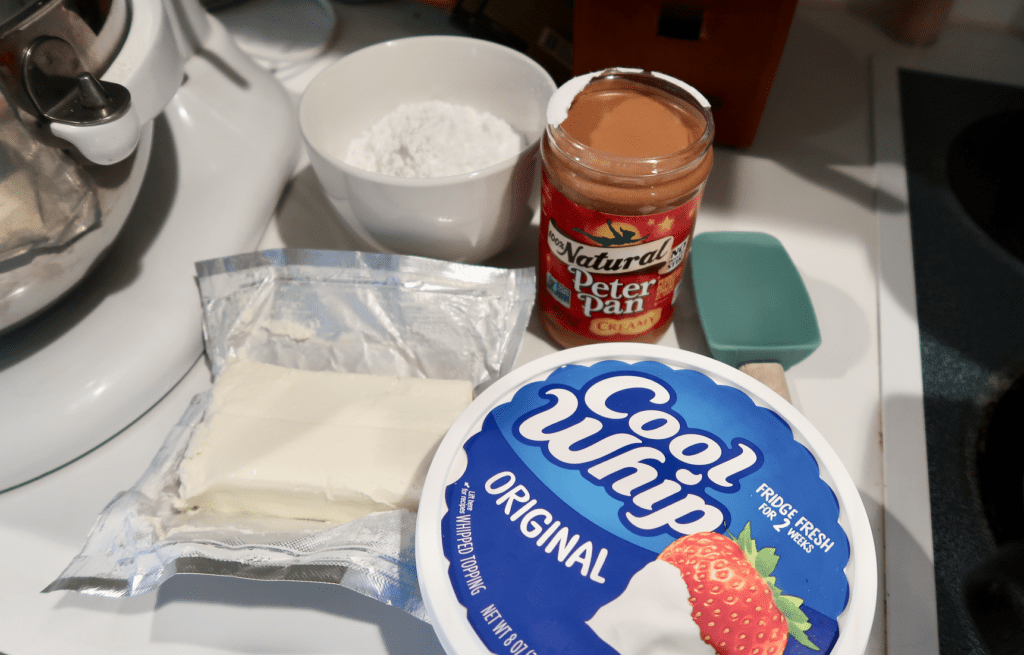 If you're looking for a great no-bake dessert, this is the winner right here! I make my peanut butter pie with cool whip and cream cheese.  It just gives it that creamy, rich peanut butter taste without being too sweet and overwhelming.  This is such an easy dessert recipe that you can easily put together for your next Sunday night meal with the family!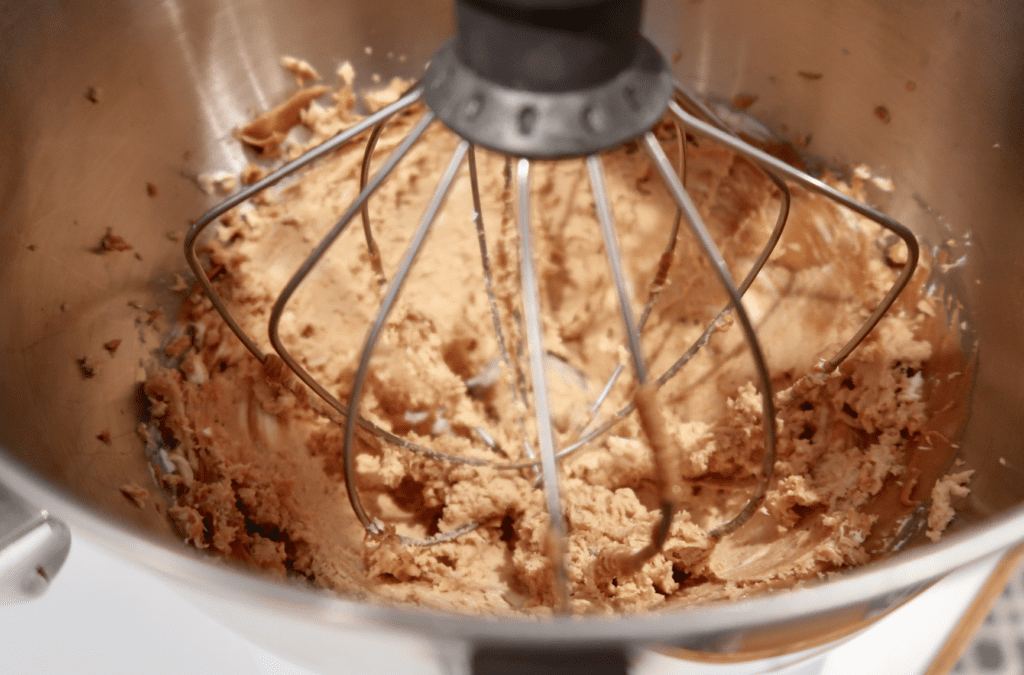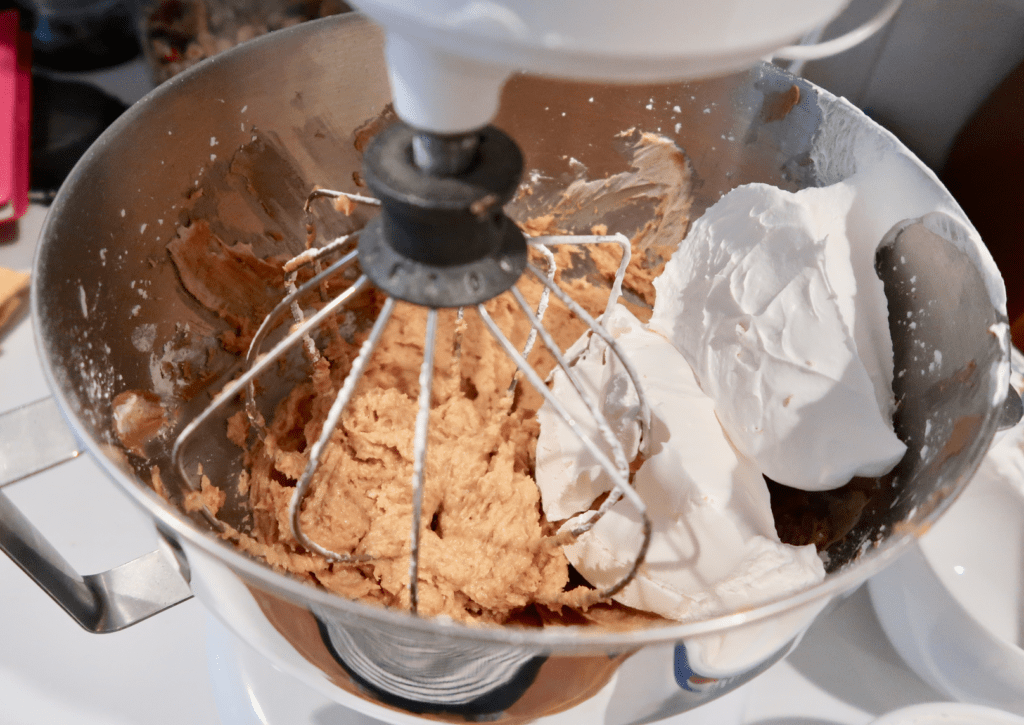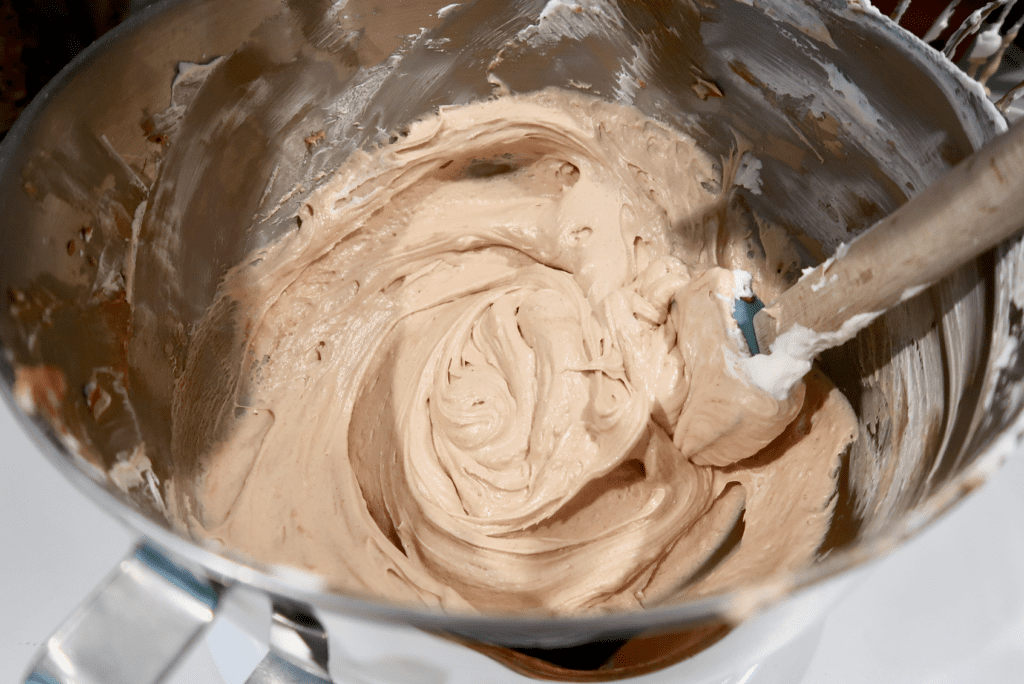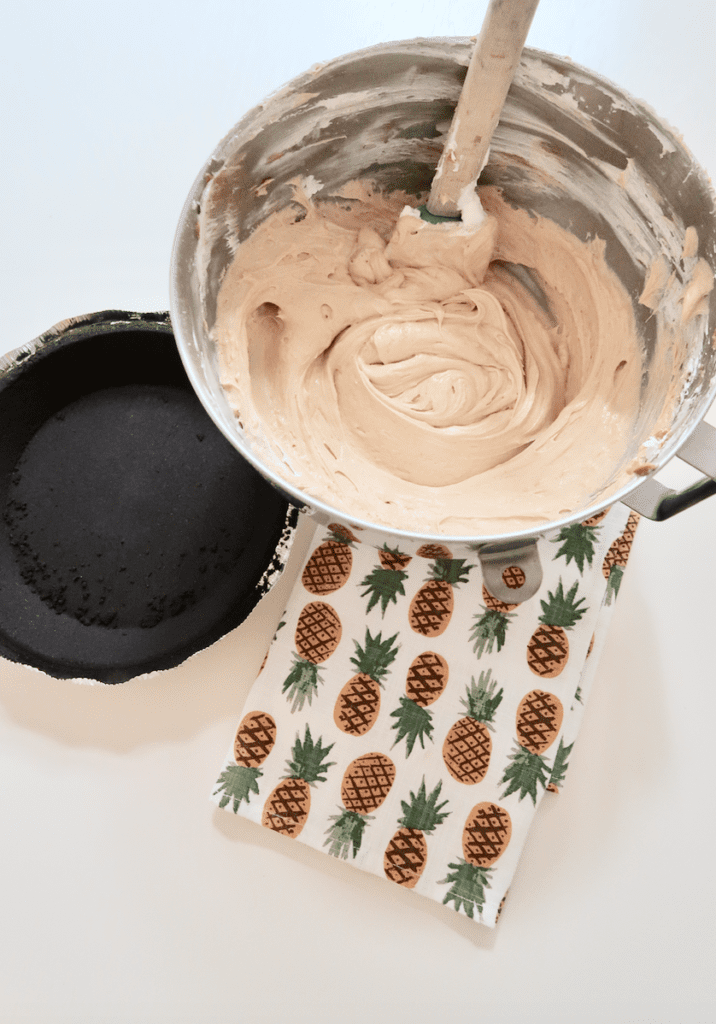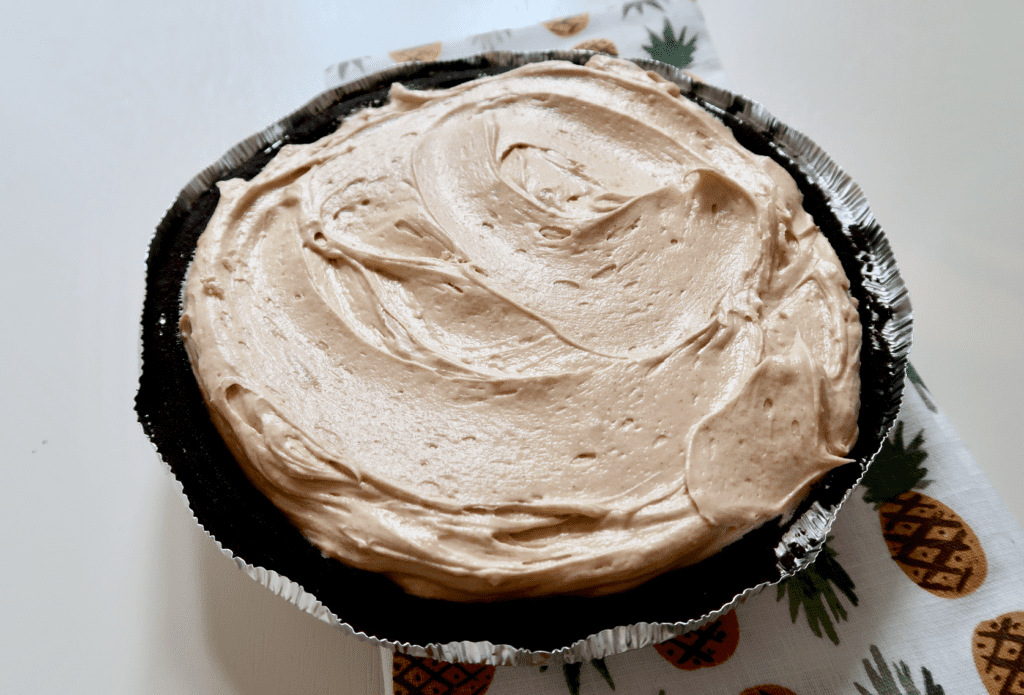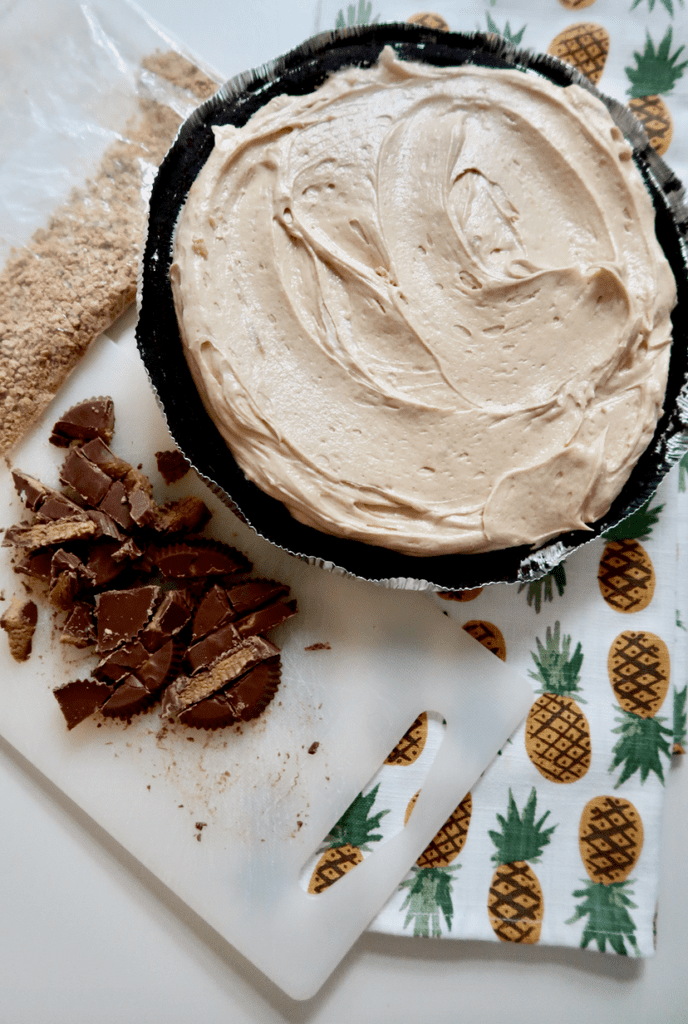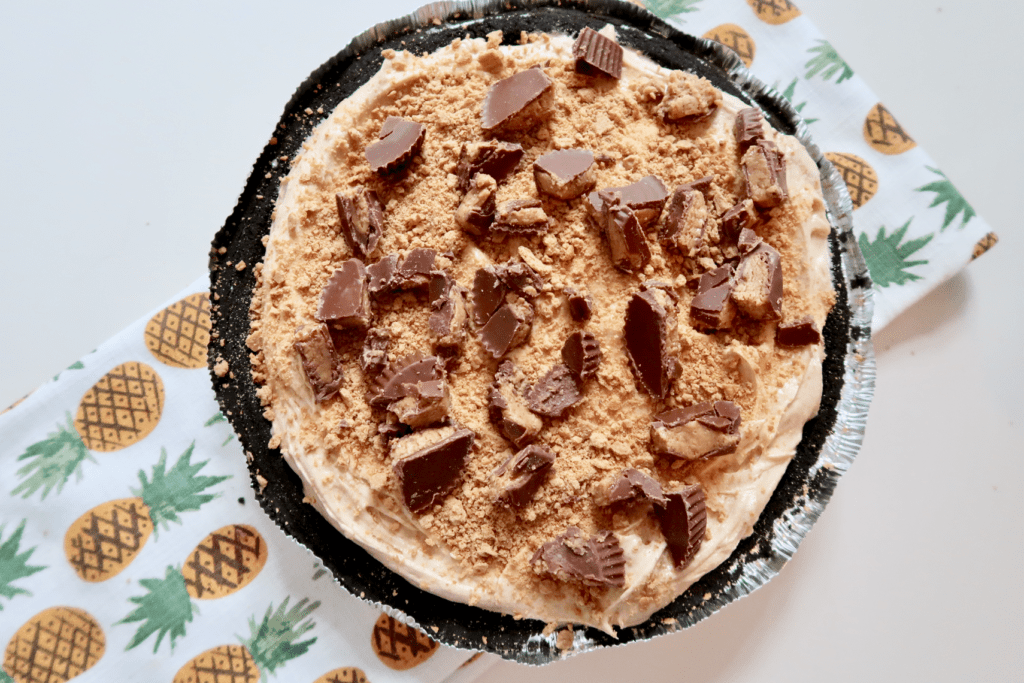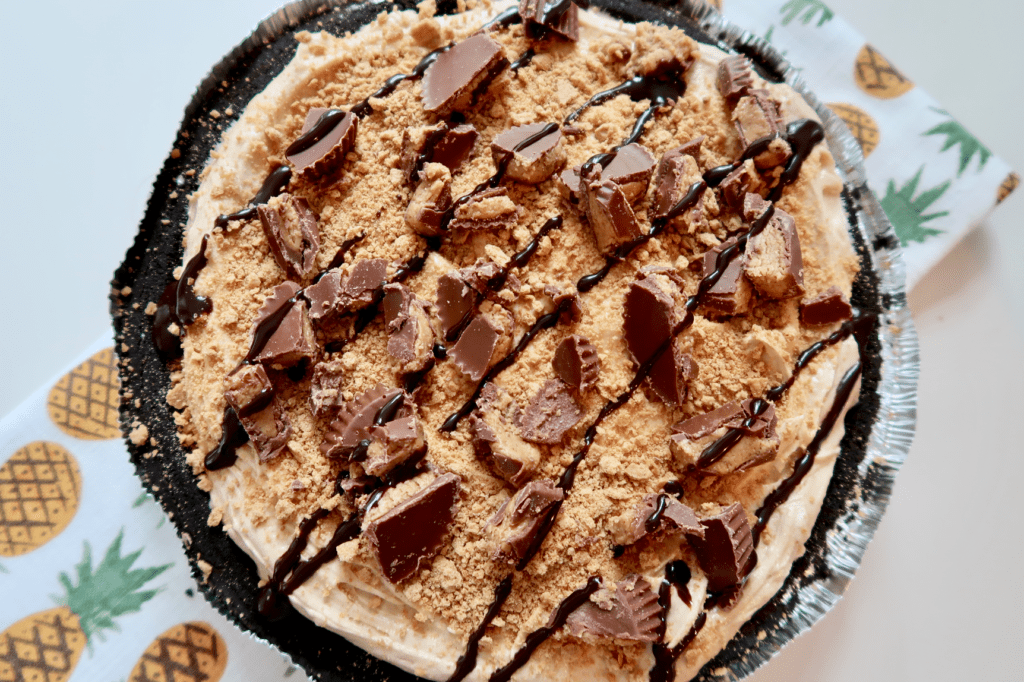 It's such an easy dessert to assemble and for anyone who loves peanut butter like I do, it's sure to impress them! It's not too sweet and it's not too rich.  It's just right! I serve this up when we have company or sometimes just to surprise my husband because he loves it as much as I do! So if you're looking for a new dessert to attempt, I highly suggest giving this one a try because you're gonna love it! This will be your new favorite spring dessert recipe for sure!