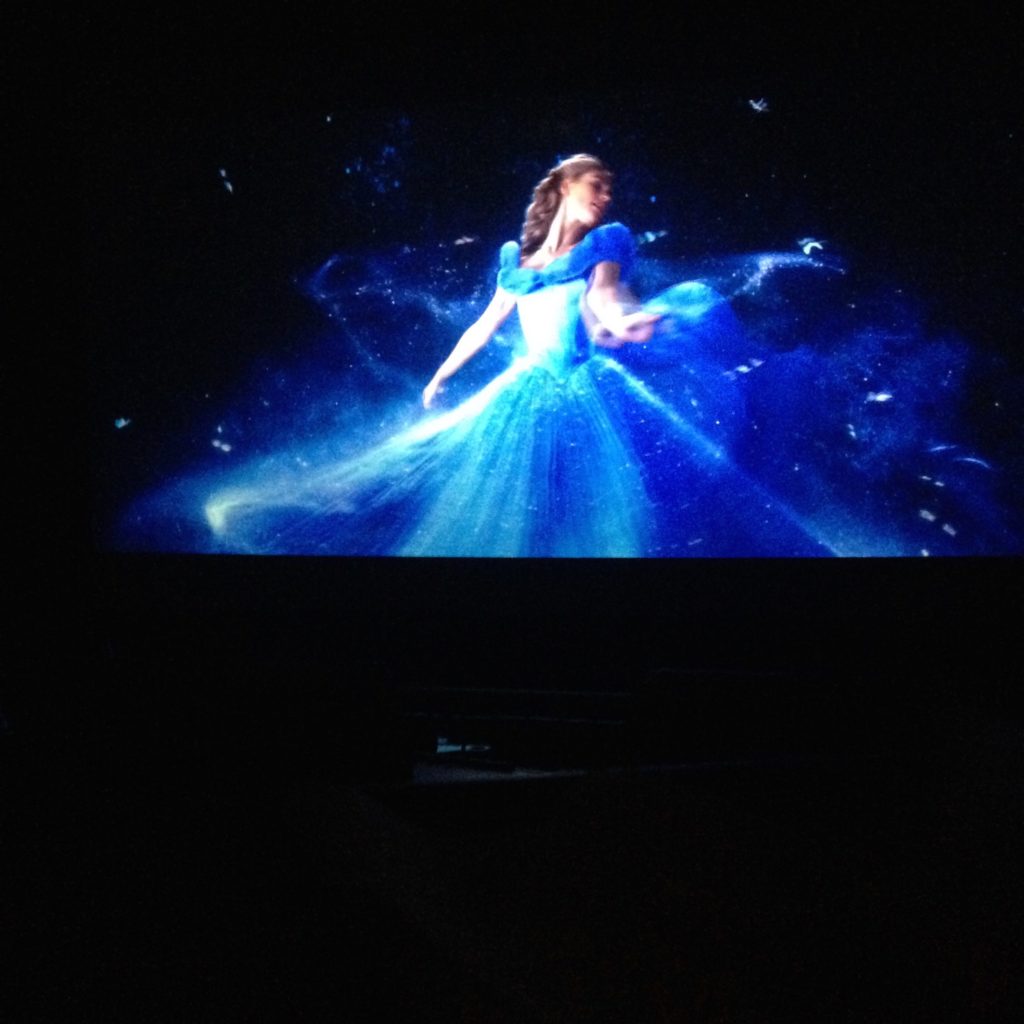 Growing up, I remember sitting upstairs at my Grandparent's house, watching Cinderella on repeat.  I remember being completely fascinated with the entire movie.  From the Fairy Godmother, GusGus to Cinderella's Glass Slippers.  It's funny, a lot of people ( and I mean a lot) trash movies like this, saying that it gives little girls unrealistic expectations in life.  You know, that we need a Prince Charming to come rescue us in order for our lives to be happy and complete, etc.  Or that it gives us false ideas about what means to be beautiful. To be honest, the only thing I cared about from that movie was how I could score my own Fairy Godmother because I needed her dress and shoes! HA! Plus, I really wanted a Pumpkin to change into a Carriage.   Prince Charming on the other hand, I didn't seem to care about that at the time.  Also, I hated those crazy step-sisters (they were so mean!!) and that Step-Mother had me completely terrified! Let's not forget Lucifer HA! I LOVED Cinderella!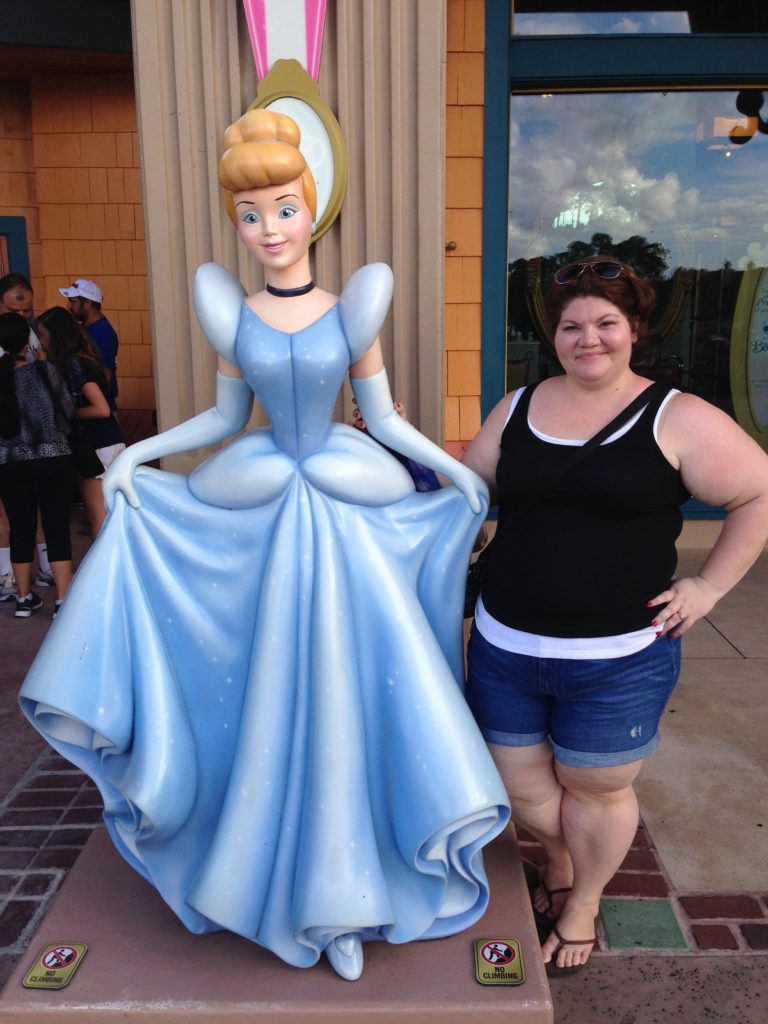 So when I saw that they were re-doing the original Cinderella movie, I was both extremely excited, but also a little more than nervous that they'd screw up the original because it is a classic! Honestly though, I don't think they could have picked a better cast.  I LOVE Lily James (Downton's Lady Rose) as Cinderella and Richard Madden (Game of Thrones own Robb Stark) as the Prince! I was sold right there.  Then when I saw that Cate Blanchett was the Step-Mother and Helena Bonham Carter was the Fairy Godmother- My mind was completely blown!  Fun Fact, I didn't even realize that Sophie McShera (Downton's Daisy) was in the movie was one of the step-sisters!  And the biggest surprise of them all? Ben Chaplin!! Remember him from the fun movie The Truth About Cats and Dogs? *I completely love that movie and need to watch it again. It's been too long!*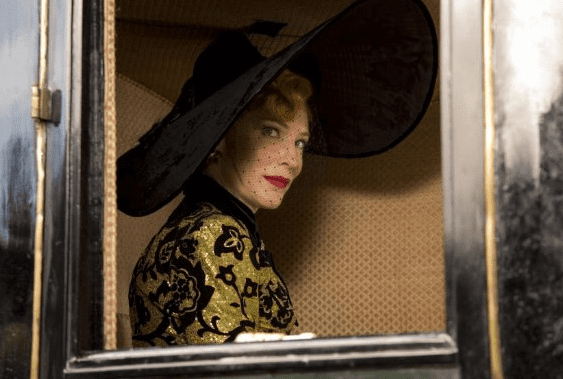 Photo/IMDB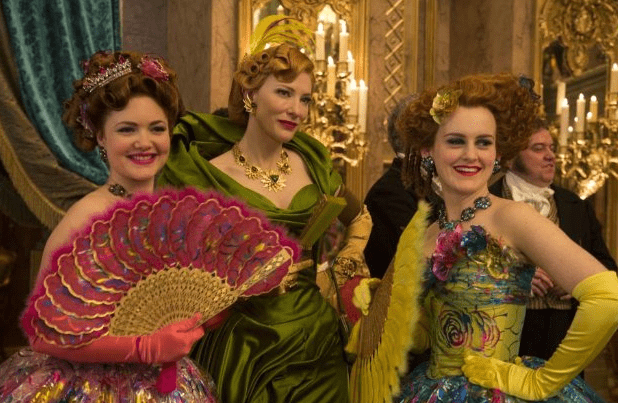 Photo:IMDB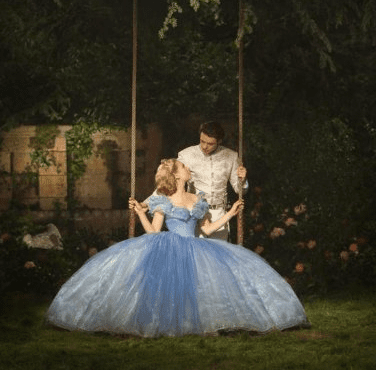 Photo:IMDB
I finally got a chance to see Cinderella last night and the good news is that this Cinderella will steal your heart again! I couldn't have loved the move anymore than I did.  They did such an amazing job at really putting a modern twist on the original.  I still had that same feeling watching the movie last night, as I did when I was a little girl.  The costumes were completely gorgeous.  I actually remember sitting there and going OH MY GOD!!!! That dress! Especially Cate Blanchett's wardrobe.  STUNNING!  Can we also talk the makeup for a moment.  I was 100% in love with how natural they kept Ella's (Cinderella) makeup throughout the whole movie and then for her big Roayl-Ball scene, her makeup and hair was incredible. She was so beautiful the entire movie. If you're curious as to what products they used, I've got the you covered! Click here to read more about that!  All of the looks from this film were incredible and if you're a lover of fashion and beauty-you will love this movie!  I just couldn't get over how breathtaking this movie was, visually.
I love that they chose to re-do such a classic film and that they didn't get it wrong!  I think the message that people can take from this version of Cinderella (especially young girls) is that kindness and love will get you far in life.  Cinderella's strengths are from within herself and in the end, it's not the magic spells, the fancy ballgown or fairytale makeup and hair that the Prince falls in love with.  It was her true-self!   She knows how to love, be genuinely kind and forgive.  I think that's a great lesson for us all to remember!
Did you see Cinderella? What did you think?  If you haven't seen it, go do yourself a favor and spend a couple of hours falling in love with this movie all over again! You won't be sorry!