You simply can't forget your BFF this Christmas when shopping! This is YOUR PERSON! She knows all of your secrets. She can bring you down with a single screen shot. She listens to your constant BS everyday and still loves you. She's seen you at your best and your worst.  She's completely deserving of a gift this Christmas! Here are some ideas for Christmas Presents for your BFF!
Christmas Presents for your BFF!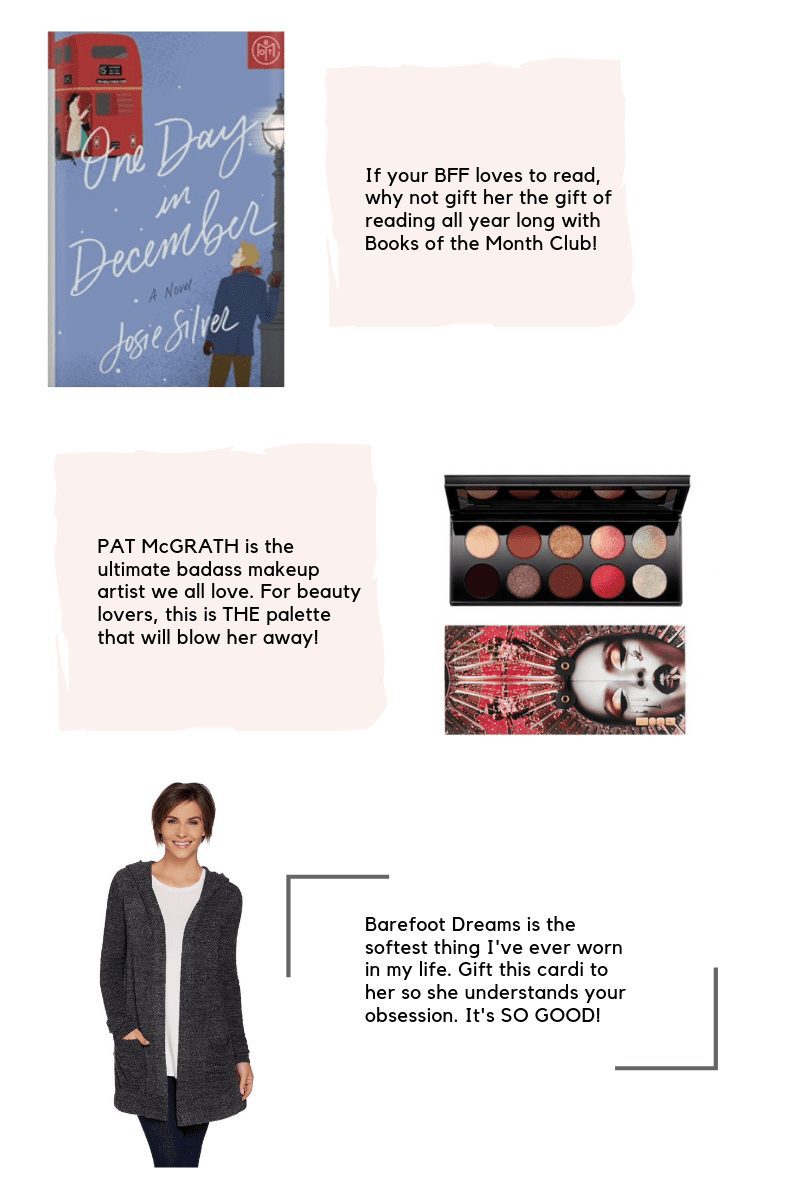 REVLON OVAL ONE-STEP HAIR DRYER & VOLUMIZING STYLER
Nothing says I love you and care about you more than an amazing hair tool that saves your BFF's from bad blowouts! This Revlon One-Step Hair Dryer has been a device I don't know how I lived without so long. Your BFF will love you forever if she opens this up on Christmas! It's the gift that keeps on giving…..
AQUIS LISSE LUXE CHEVRON WEAVE HAIR TURBAN
To go along with her fabulous new hair dryer, you'll want to gift he this amazing hair turban. I didn't know what all of the hype was behind this hair turban until I got one for myself. I now use it every single time I wash my hair and swear by it!
Jo Malone Miniature Candle Collection
Jo Malone can do no wrong if you ask me. I think gifting her candles are about as chic as you can get! They smell incredible and I think it's a lovely gift to give to someone you love! They're a splurge for sure, but the scents are incredible!
BAREFOOT DREAMS COZYCHIC LITE RESORT CARDI WITH HOOD
For the BFF who loves to be cozy, you MUST get her a Barefoot Drams Cardi. It's the softest thing I've ever felt in my life. I ordered one for myself (oops, sorry not sorry!) to test out and I immediately ordered several more for gifts. It will impress her so much and she'll never want to take it off. Seriously!!!
BAREFOOT DREAMS COZYCHIC INSPIRATION SOCKS
To go along with her most perfect cardi ever, why not include these socks? Also, these make a great little stocking stuffer!
I keep stressing the gift of a great blowout and I think it's one that all BFF's would love! There is nothing better than sitting in a chair, with a glass of champs and having someone wash and style your hair. Best gift ever!
Kendra Scott OTT ADJUSTABLE CHAIN BRACELET IN ROSE GOLD
This adjustable bracelet is perfect! It's such a beautiful gift. I love simple pieces like this one because they can add it to what they already wear!
If she's a chocoholic, you can't go wrong! This rich chocolate treat known as the Killer Brownie, comes from Dorothy Lane Market in Ohio. I used to have them when I was younger and they are PERFECT for a girls night in!
For the BFF who is constantly needing to borrow your charger! I love this Tech Tassel! It can easily be plugged into a computer or even your car to easily charge your phone in style!
MOTHERSHIP V EYESHADOW PALETTE – BRONZE SEDUCTION – PAT MCGRATH LABS
For the ultimate beauty lover on your list, Pat McGrath will make her mouth drop! This eyeshadow palette is GORGEOUS and continuously sells out, but it's in stock now! So get this in your cart ASAP!!!
I love gifting a good book! The Book of the Month Club delivers a book a month to their doorstep. You can choose from several books every month, or even skip it if you aren't into the selections. I even asked for this one from Santa!!!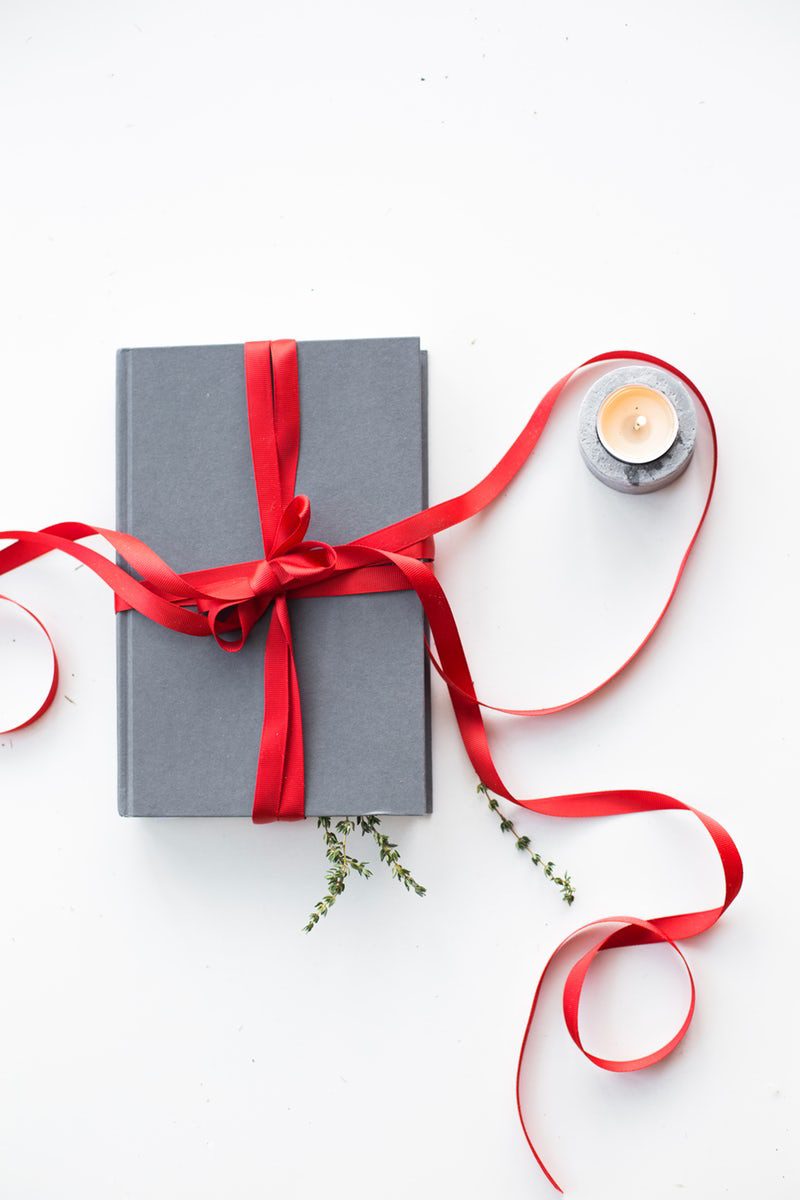 If you're searching for a great Christmas present for your BFF, I hope that these suggestions will help! Here are some other great Christmas gift ideas:
Wine, Wine and more Wine
Champagne is never bad idea, either!
Frame a picture of one of your favorite memories together
Make a DIY Spa Basket with beauty products for a spa night at home
Write them a heartfelt letter! Sometimes words mean more than a store purchased gift!
Schedule a girls day! Plan your favorite activities and spend time together. I highly suggest a mani/pedi and champs!
If your BFF has children, offer to babysit so she can go and get a mani/pedi or something she wants to do! Time alone in Target might be her best present ever!!! 
Need more ideas? Check out my Holiday Gift Guide for Him / Holiday Gift Guide For Teachers / Holiday Gift Guide For Beauty