This weekend I stopped by Sephora because I STILL had some products from Christmas that I needed to exchange. For those of you keeping up with my minimalism/spend less goal, don't worry! I didn't spend a dime since I was using my exchange money and my gift card! However, something happened that I want to talk about. I wasn't exactly honest with the employee that day. Let me explain.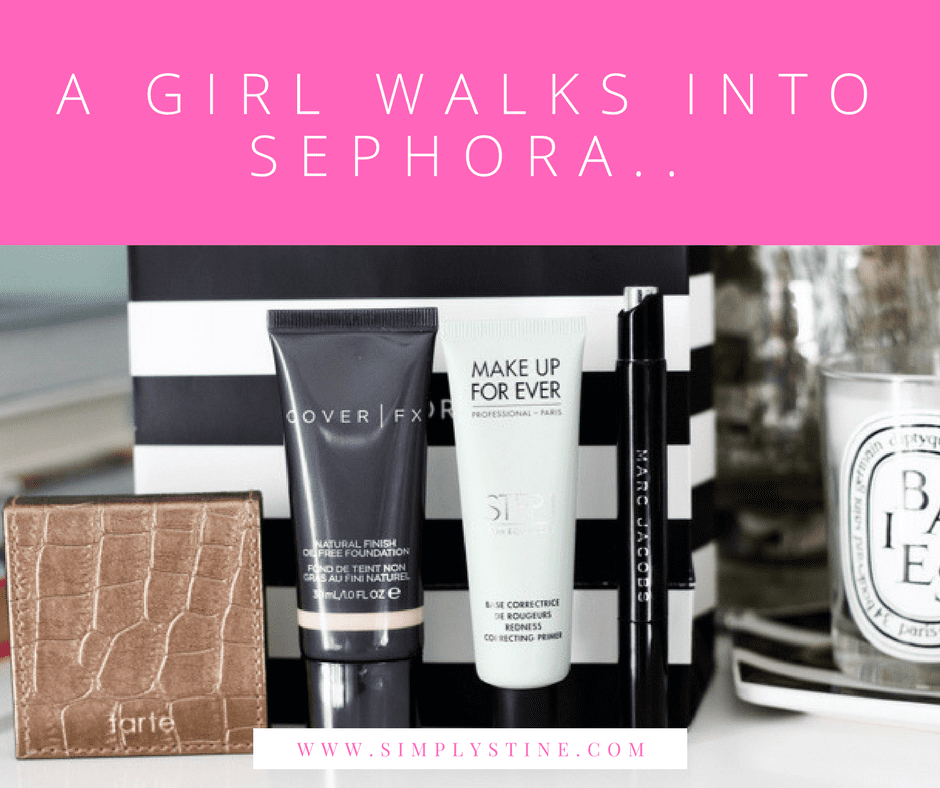 Let me set up the scene for you so you have an idea of what happened. I knew I had been color matched before, so I wanted to check what my color match was so I could get the correct shade of foundation. So I asked for help. I felt this was easier than me trying to figure it out on my own.
I went into the store, when it was pouring rain, with my hair in a bun, no makeup on and my skin was looking rather red that day. Redness is my main skin issue! I had glasses on and well, I wasn't all dolled up. Yes, I'm the girl who walks into Sephora with not one ounce of makeup on!
Here is a question I want to ask you guys because I'm curious. Do you ever not tell someone what you do for a living?
I walked out of that Sephora store with a bag of products and while I appreciated the associates help, I was pissed at myself because I wasn't honest with her. I didn't look my best, so I didn't want to own up to what it is that I do for a living for fear of her not believing me. Which is the dumbest thing ever!! I could have walked around that Sephora store and probably answered most, if not all of the questions that I heard shoppers asking. Instead, I wasn't honest about how much experience I had with products and skincare routines/skin issues, so I got to sit and listen to questions like this instead:
"You do know that you're supposed to use your Beauty Blender wet, right?"
"Have you ever heard of an at-home peel"
"Do you know what an exfoliant is?"
"Did you know there is a difference between bronzer and a contour color"
"You know not to use a pink blush, right"
"Do you know that highlighting can be done all over the face?"
"YouTubers call this the triangle of light, did you know that?"
My main point in this post is to always be proud of what you do! OWN IT! I need to be more vocal in situations like this. It's not that the sales associate was being rude, she was just asking questions to do her job and she kinda assumed, probably based on my appearance, that I didn't have a clue! HA! If I didn't speak up about it, how would she know?!?!
So the next time I'm in a situation like that, I'm going to say something like, "Yeah, I'm actually a personal beauty consultant and today is just my off day, but I'm looking for that new First Aid Beauty Color Corrector that was just released. I heard it's got amazing skincare benefits as well as color correcting properties. Do you guys have it?" and we can talk and bond over our love of beauty. Because damn it, I work hard to not be proud of what I have accomplished and what I do for a living, even on makeup-free days.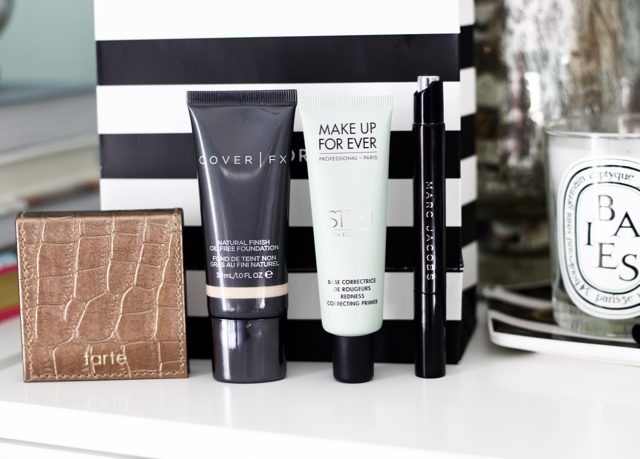 These are the items I did pick up!
For all of my Blogger friends out there, have you ever been in a situation like this before? How did you handle it?!