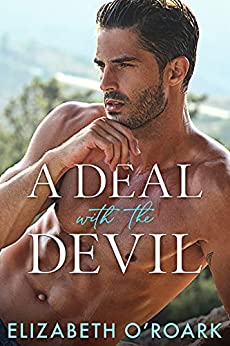 (The Grumpy Devils #1)
Trigger Warnings:
Released 2021
Synopsis:
Hayes Flynn is an arrogant jerk known best for his scotch habit and the way he spreads his British "charm" all over Hollywood, never with the same woman twice. He's the last person I want to work for, except he has a face I can't look away from, and the longer we're together, the harder he is to hate. Because under that smug exterior is a heart he doesn't want to show—one that was badly broken a decade earlier.A part of me wants to fix it for him before I leave…but can I do it without breaking my own in the process?
My Thoughts:
Ok, this is a great
Kindle Unlimited
read if you are into an easy plot with some open door scenes. If not, skip this one. There are those of us readers who enjoy a good enemies to lover plot (I sure as heck do) and this one did not disappoint. I kept picturing Nip Tuck as I read this book and wow, I miss that show. An arrogant plastic surgeon, who also happens to be British. An assistant who happens to despise him. Close proximity. Witty banter back and forth. Say no more. Sign me up. I enjoyed this one and went straight into book two (and three now)
*Since reading this book, I've finished the entire Grumpy Devils series and really enjoyed the books!
Shop The Post