My January 2023 reading list is full of good books. A variety of books, but the one that really sticks out for me is Amy Bloom, In Love: A Memoir of Love and Loss. Such a powerful and eye-opening book. I finished 3 audiobooks and obviously, Spare was my favorite of the bunch. Just hearing Prince Harry narrate his story was pretty interesting.
Need a book recommendation? I'm working on updating my Bookshelf on Simply Stine.
Also as a reminder, here are some links for you if you're looking to get into reading.
Libro.fm for audiobooks (Supports local bookstores)
Bookshop.org (Supports local bookstores)
Kindle Unlimited (For all those steamy reads….and a lot others! I get so much use out of this)
My Library! Seriously, you can get so much from your local library! Magazines, E-Books, Books, etc.
Scribd (SOOOOOO many books, audiobooks, magazines and more available) You'll get 60 days for free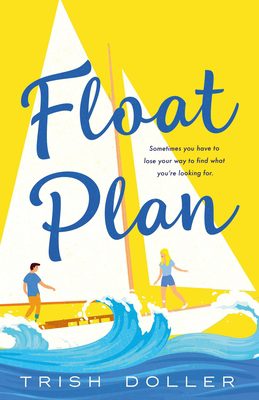 Synopsis:
Heartbroken by the loss of her fiancé, adventurous Anna finds a second chance at love with an Irish sailor in this riveting, emotional romance.
After a reminder goes off for the Caribbean sailing trip Anna was supposed to take with her fiancé, she impulsively goes to sea in the sailboat he left her, intending to complete the voyage alone.
But after a treacherous night's sail, she realizes she can't do it by herself and hires Keane, a professional sailor, to help. Much like Anna, Keane is struggling with a very different future than the one he had planned. As romance rises with the tide, they discover that it's never too late to chart a new course.
My Thoughts:
We meet Anna at her lowest point. She's still trying to understand the loss of her fiance. Sadly, he died by suicide. She's confused. Heartbroken. She doesn't know what to do with her life. So she decides to sail on the boat that her fiance left for her. They had plans to sail the caribbean, so she decides to go by herself.
Keane is also struggling himself. He's trying to understand his life as it's not what he had planned. He's also not sure what he is going to do. He's a professional sailor so ends up helping Anna.
This is a romance, BUT it's also about what happens when you're at the lowest point in your life and you're not sure you can ever find love again, or want to. It's heavy at times and very emotional. I really loved these two characters so much. Keane was the just a damn pleasure and I loved seeing Anna find her way.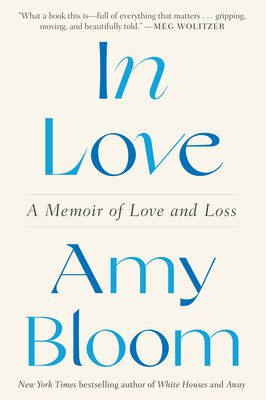 Synopsis:
Amy Bloom began to notice changes in her husband, Brian: He retired early from a new job he loved; he withdrew from close friendships; he talked mostly about the past. Suddenly, it seemed there was a glass wall between them, and their long walks and talks stopped. Their world was altered forever when an MRI confirmed what they could no longer ignore: Brian had Alzheimer's disease.
Forced to confront the truth of the diagnosis and its impact on the future he had envisioned, Brian was determined to die on his feet, not live on his knees. Supporting each other in their last journey together, Brian and Amy made the unimaginably difficult and painful decision to go to Dignitas, an organization based in Switzerland that empowers a person to end their own life with dignity and peace.
In this heartbreaking and surprising memoir, Bloom sheds light on a part of life we so often shy away from discussing–its ending. Written in Bloom's captivating, insightful voice and with her trademark wit and candor, In Love is an unforgettable portrait of a beautiful marriage, and a boundary-defying love.
My Thoughts:
Well this was certainly heavy, but wow did I learn a lot. This memoir made me do some serious thinking. As I read it, I'd start discussing it with my husband. "What if we were in this situation?!?" "Could I cope with this if I was in her shoes?" It really made me do some really heavy thinking.
This is a beautiful story that is also heartbreaking. Learning more about someone suffering from Alzheimer's and what that looks like from a spouse's point of view was very educational. There were aspects of it that I never would have even though about.
I think whether you agree with Brian's decision to end his life (with the help of the organization Dignitas in Switzerland) or not, there is something to learn about their experience and the process and difficulties that they experienced.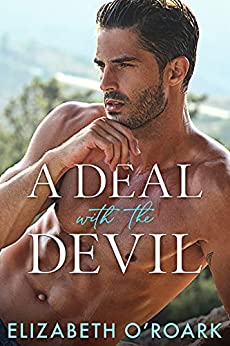 Synopsis:
Hayes Flynn is an arrogant jerk known best for his scotch habit and the way he spreads his British "charm" all over Hollywood, never with the same woman twice. He's the last person I want to work for, except he has a face I can't look away from, and the longer we're together, the harder he is to hate. Because under that smug exterior is a heart he doesn't want to show—one that was badly broken a decade earlier.
A part of me wants to fix it for him before I leave…but can I do it without breaking my own in the process?
My Thoughts:
Ok, this is a great Kindle Unlimited read if you are into an easy plot with some open door scenes. If not, skip this one. There are those of us readers who enjoy a good enemies to lover plot (I sure as heck do) and this one did not disappoint. I kept picturing Nip Tuck as I read this book and wow, I miss that show. An arrogant plastic surgeon, who also happens to be British. An assistant who happens to despise him. Close proximity. Witty banter back and forth. Say no more. Sign me up. I enjoyed this one and went straight into book two (and three now)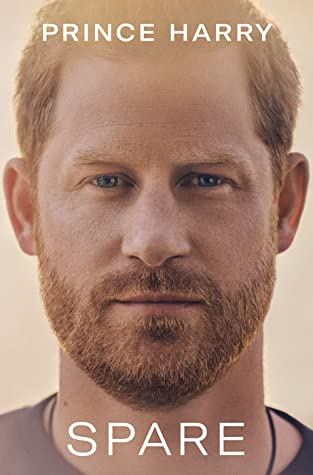 Synopsis:
It was one of the most searing images of the twentieth century: two young boys, two princes, walking behind their mother's coffin as the world watched in sorrow–and horror. As Diana, Princess of Wales, was laid to rest, billions wondered what the princes must be thinking and feeling–and how their lives would play out from that point on.
For Harry, this is that story at last.
With its raw, unflinching honesty, Spare is a landmark publication full of insight, revelation, self-examination, and hard-won wisdom about the eternal power of love over grief.
My Thoughts:
When I first read that this book was going to be released, I instantly knew I wanted to read it. Not necessarily because of everything we've seen in the news, but more so because I was hoping that he would talk about his life as a royal. When your grandmother is Queen, I expect you have some stories that we hadn't heard. I was right.
When I realized that he was personally narrating his memoir, I knew I wanted to listen to the audiobook. He did an amazing job narrating it and I felt like he was personally telling me his story, sharing his secrets, and his first time meeting Meg. Honestly, I could listen to that accent all day long.
This book was a lot more than I was expecting. What I took from everything he shared was that he has really been through a lot of trauma. What happened with his mother really changed his life. His life as a royal was very, very hard for him. I don't even think that I could comprehend having that type of life. It was hard to listen to honestly, so I can't imagine living with the constant paparazzi and everything that came with his title.
If you're afraid this book will be all more of what you're seeing online from their interview and series on Netflix-don't be. He really shares so much more than I was expecting. Yes, he does talk about everything that he and his wife have gone through, but he also shares behind the scenes look at his life growing up with his mother. His relationships with his father, brother, his love for Africa, and even the source behind MANY of the press stories being leaked. Just listening to him talk about their holidays at certain palaces, his relationship with the Queen (his grandmother)…stories like that were what I loved listening to.
What I didn't love? All of the military stories. I get it, they were a huge part of his life, but it went on and on and on. A bit too much honestly. It was interesting to hear about his actual job while he was in the military because I had no idea he had been that active. It could have been shortened just a tad though.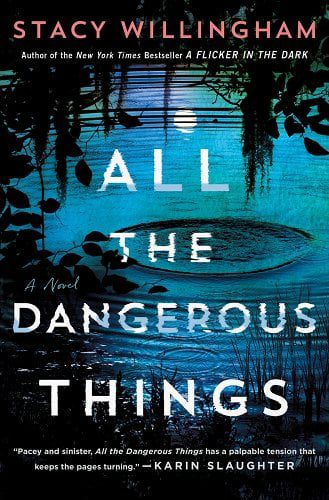 My Thoughts:
I'm trying to read more and more thrillers. I've never been super into them, but the more I read, the more I'm enjoying them. I listened to this on audiobook and the narration was fantastic. It's medium paced and while I found some of the storyline to be somewhat predictable, some of the things that happened I didn't see coming. This is my first book by this author, but it certainly won't be my last.
Please read the trigger warnings before reading this book. It has some VERY dark themes.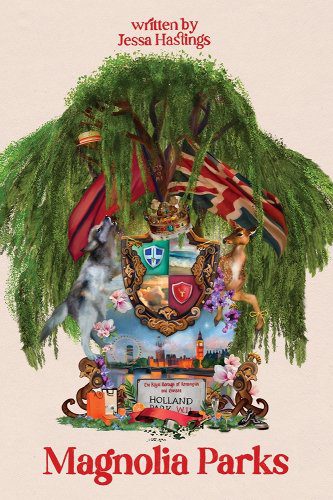 Synopsis:
She is a beautiful, affluent, self-involved and mildly neurotic London socialite. He is Britain's most photographed bad-boy lothario who broke her heart. But Magnolia Parks and BJ Ballentine are meant to be, and everyone knows it. They're in the stars… just suspended in a strange kind of love that looks like hurting each other a lot of the time: She dates other people to keep him at bay; he sleeps with other girls to get back at her for it. But at the end of their every sad endeavour to get over one another, it's still each other they crawl back to. But their dysfunction is catching up with them, pulling at their seams and fraying the world they've built; a world where neither has to ever let the other go completely. As the cracks start to show and secrets begin to surface, Magnolia and BJ are finally forced to face the formidable question they've been avoiding all their lives: how many loves do you really get in a lifetime?
My Thoughts:
This book has been all over social media and I'm pretty sure I saw it mentioned in a magazine I read recently?!?! I saw that the first two books were available on Kindle Unlimited, so I decided to dive in not really knowing what this was about. WHEW. I read this in one day. It's basically a British Gossip Girl. Major Chuck and Blair vibes. Wealthy, young, socialites in London. This story is mostly about Magnolia and BJ/s relationship. Which is extremely toxic. Like VERY cringe moments of being stupid, jealous, and in love at a young age. Remember your twenties?!?! So yeah, if you're into that sort of thing, you will love this book.
Also, this book features SOOOOO much fashion. There are accounts dedicated to the fashion mentioned.