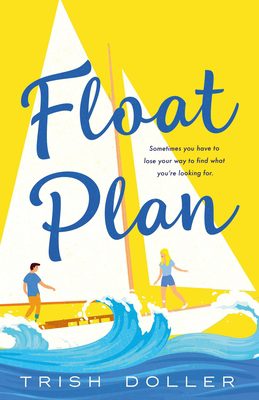 Trigger Warnings: Suicide
Romance
Released in 2021
Synopsis:
Heartbroken by the loss of her fiancé, adventurous Anna finds a second chance at love with an Irish sailor in this riveting, emotional romance.After a reminder goes off for the Caribbean sailing trip Anna was supposed to take with her fiancé, she impulsively goes to sea in the sailboat he left her, intending to complete the voyage alone.But after a treacherous night's sail, she realizes she can't do it by herself and hires Keane, a professional sailor, to help. Much like Anna, Keane is struggling with a very different future than the one he had planned. As romance rises with the tide, they discover that it's never too late to chart a new course.
My Thoughts:
We meet Anna at her lowest point. She's still trying to understand the loss of her fiance. Sadly, he died by suicide. She's confused. Heartbroken. She doesn't know what to do with her life. So she decides to sail on the boat that her fiance left for her. They had plans to sail the caribbean, so she decides to go by herself.
Keane is also struggling himself. He's trying to understand his life as it's not what he had planned. He's also not sure what he is going to do. He's a professional sailor so ends up helping Anna.
This is a romance, BUT it's also about what happens when you're at the lowest point in your life and you're not sure you can ever find love again, or want to. It's heavy at times and very emotional. I really loved these two characters so much. Keane was the just a damn pleasure and I loved seeing Anna find her way.
I really loved the audiobook version of this book. The narration was great.
Shop The Post