Somehow it's already October and time to discuss what books I read in September. Is it just me or did September just literally fly by?!?! When I sat down to write this post, I initially didn't think I had actually finished reading that many books.  Then I looked at my notes and realized that I finished 6 books! GO ME! This means that the yearly book count for books that I've read is 31! Heck yes!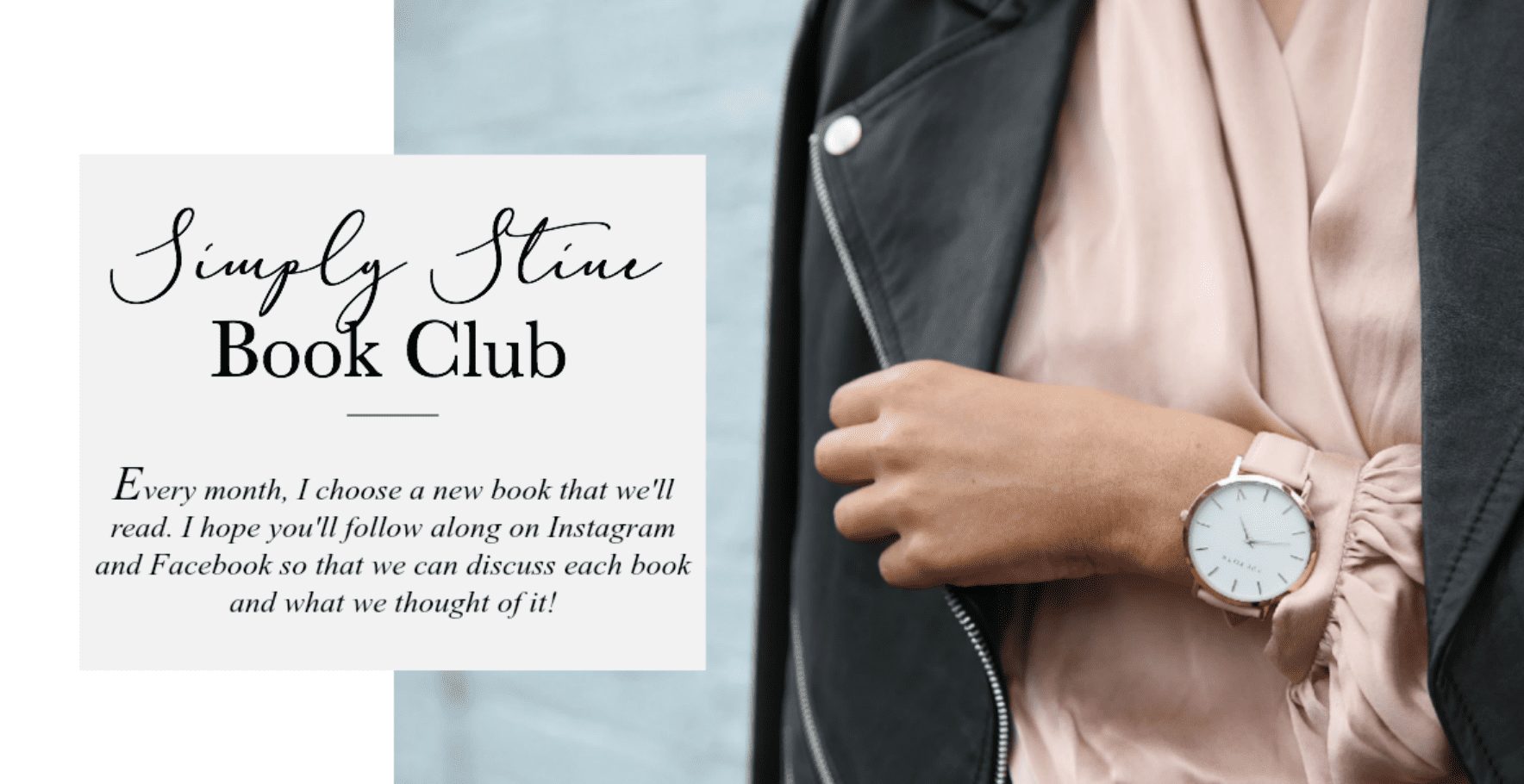 Have you missed my previous Reading Lists? Get caught up now! I'm trying to update my Reading List/Book page for Simply Stine every month. I list all of the books that I've read and I announce my pick for the next book of the month! 

What Books I Read in September
I gotta say that I think September was a great month of reading! I finished six books and really enjoyed all of them.  We've got Chick-Lit, Romance, Mystery and Futuristic YA happening. It was a good month! Here's what books I read in September!
Yep, I had a major Colleen Hoover binge.  If you'll remember my What I Read in August post, I read so many books from Colleen Hoover. The Slammed Series was really, really good.  There were a total of three books in this series and each one I really enjoyed reading. It was sad, it had me guessing and I enjoyed each book. Point of Retreat by Colleen Hoover is the second book in the series and finally, there is This Girl by Colleen Hoover. 

Story Recap: Layken has moved with her mom and brother to a new state because her father passed away. She meets a very cute and friendly neighbor, Will and they go on a date and really connect. Then they discover that they can't be together. I won't ruin it the story BUT it's great. If you're looking for an easy read, I highly suggest this series!
My MIL actually recommended this book to me. We're both big fans of Sophia Kinsella so I figured I'd give this one a shot.  I thought the premise of the book was hysterical. A married couple, that has been together for over ten years, finds out that their doctor projects them living a very long time (at least another 68 years) and they both start freaking out about being married that long. It's funny, it's suspenseful and love is at the heart of the story. 
Being that I've been married so long and I hope that I have a long life ahead of me, I totally related to a lot of this book! At parts, I felt some of it dragged on, but I'd still suggest it for a book to read. 
This book was recombined to be and I finally got it at the library. I basically read it in less than two days. I was hooked, thought I knew what was happening and realized that I was completely wrong.  I LOVE books like that. Can't suggest this one enough!
Sarah and Eddie, meet and instantly connect. They both feel such huge emotions towards one another and both feel that they're really got something special happening.  Eddie has a vacation already planned, but agrees to call Sarah at the airport, but he never does. Sarah freaks out, thinking that their connection was so strong, that there is no way that he wouldn't call. She assumes something is wrong.  Her friends think she is crazy, but is she? 
Read this one. Just read it. 
My pick for the September Book of The Month for Simply Stine! This book was recommended to me by so many people and I'm so glad that I finally got a chance to sit down and read it. I was instantly hooked and can't recommend this to you enough. It's so, so good! If you're into Pretty Little Liars, Gossip Girl or anything related, you'll love this!  There are two other books in the series that I can't wait to read! 
It is centered in NYC, 100 years in the future. There is a tower in NYC where the who's who lives.  Your wealth and status means something in the building and the higher you live, the more $$$ you have. The book is centered around five characters, but I also think that the tower is also a character. It's futuristic, but also very Gossip Girl meets the future. Think gossip, lies, deceit, romance, hook-ups, drama and more! 
Simply Stine Book Club: October Book Pick
A Discovery of Witches: All Souls Trilogy #1
Deep in the stacks of Oxford's Bodleian Library, young scholar Diana Bishop unwittingly calls up a bewitched alchemical manuscript in the course of her research. Descended from an old and distinguished line of witches, Diana wants nothing to do with sorcery; so after a furtive glance and a few notes, she banishes the book to the stacks. But her discovery sets a fantastical underworld stirring, and a horde of daemons, witches, and vampires soon descends upon the library. Diana has stumbled upon a coveted treasure lost for centuries-and she is the only creature who can break its spell.
Confession time; I'm pretty sure my mom gave this to me as a Christmas gift about two or three years ago. I tried reading it and I just couldn't really get into it. HOWEVER, after hearing so many of my friends rave about this book and seeing the tv trailer, I gotta read this book. The TV show looks AMAZING!!! Sometimes it takes a while to get into a book and I rarely quit a book. Sometimes I'll just pick them up another time, which is exactly what I'm doing with this one!
I hope that you'll join me in giving this one a read! I can't wait to discuss it with you next month AND share the other books that I've finished in October! I'm also thinking of doing an Instagram Live or a YT video on books that I have read and want to discuss. Something you'd like to see?!?! Let me know below! Also, let me know what you've been reading! I'm always looking for new suggestions!