Affiliate Links Included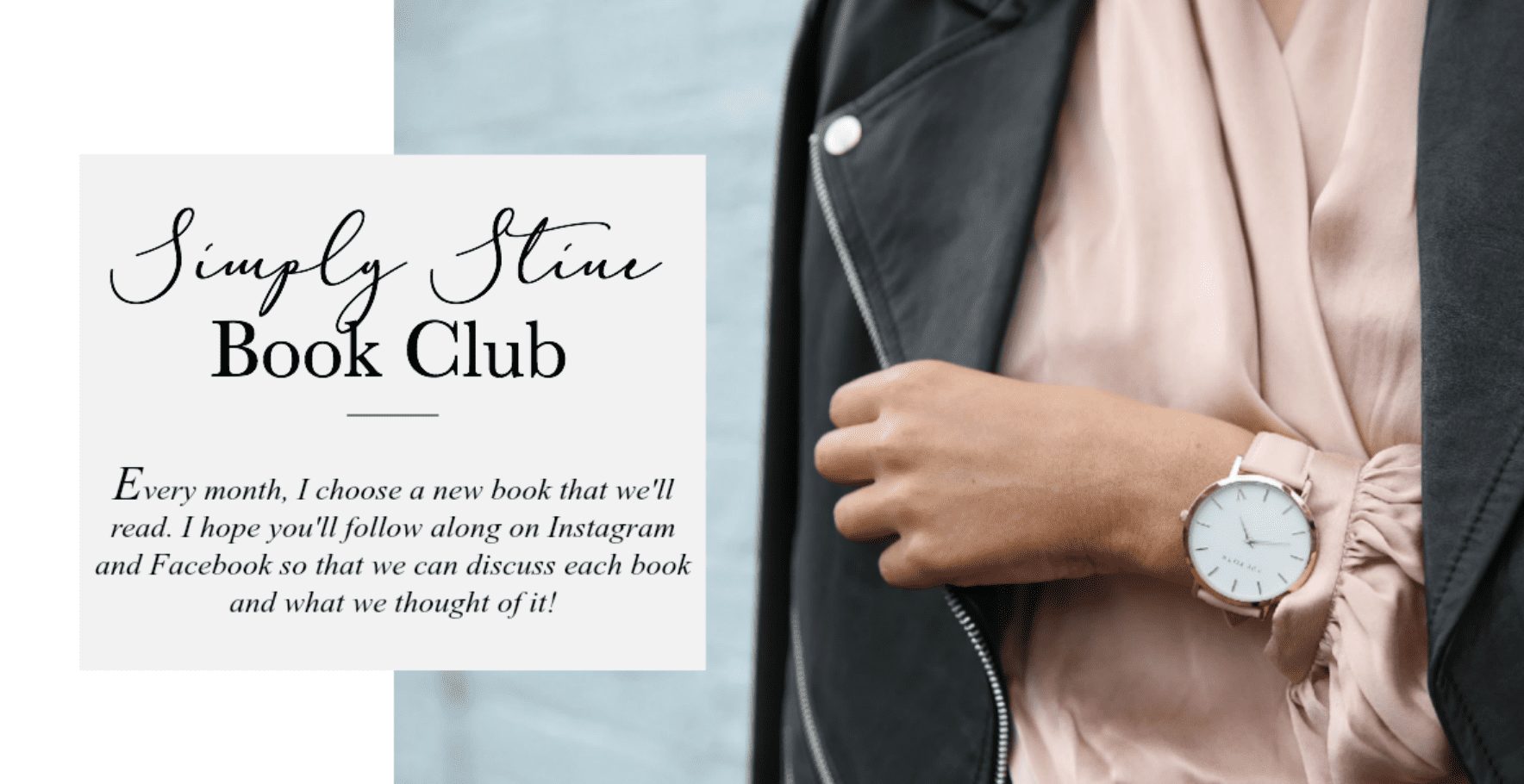 Today I'm going to be sharing with you guys what I read in August. It's been a pretty busy month of reading, which you'll see below and I'm really happy about that. It's been a goal of mine to get back into the habit of reading. Plus, I found an author, Colleen Hoover, who I have become OBSESSED with. Her books are super easy to read and really good!
I'm also finally excited to share that I finally hit my GoodReads Reading Goal! I set my goal pretty low at only twenty books, BUT I have never been able to achieve my goal that I had set for myself in previous years. THIS YEAR I DID IT! #WooHoo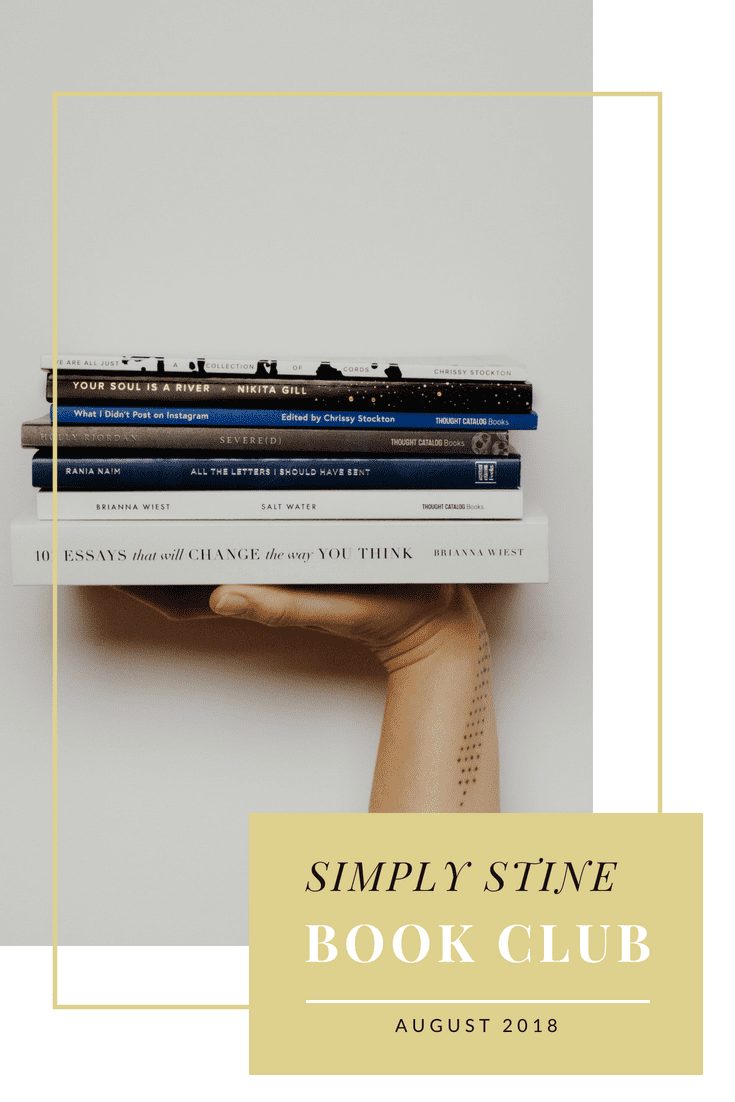 What I Read In August
August has been a really busy month for reading and I'm happy to say that I've been reading some awesome books. There have been a couple that I was kinda just blah about, but other than that, I found some great books! 
When Life Gives You Lululemons
I can not tell you how much I loved this book. It was so funny, but also had moments that were very serious. If you loved The Devil Wears Prada, you will love this one! This book is all about Emily and even Miranda makes an appearance again! 
I found this to be a very fast and easy read.
Ok so I have heard so many people really rave about this book and I get it. Once I started reading it, I got hooked pretty quickly. I don't know why, but I had no idea that this book was so deep. It poses a very serious question about family and people's values. 
A deep book, but also such a great read!
This was my first Elin Hilderbrand read! I've heard so many people suggest this author that I finally decided to give one of her books a try! It's about Martha's Vineyard and Nantucket. Sibling rivalries. Mother/Daughter drama and of course, romance! While I enjoyed the book, I can't say that I loved it. The ending was good, but not great in my opinion. However, I would still probably try another book from the author because it wasn't horrible. 
Good, easy beach read. Kinda lacked a little depth for me in the end
The Guernsey Literary and Potato Peel Pie Society
So pretty much everyone BUT me really loved this book apparently. It's about this tiny island called Guernsey when it was occupied by the German Occupation. This book is written in a series of letters back and forth between characters. It was a really interesting story (actually now a Netflix movie) but for some reason I just couldn't fall in love with this book. 
This is a deep read and apparently everyone loved it but me?!? If you like period pieces, you will probably really enjoy this one?! Hopefully you will!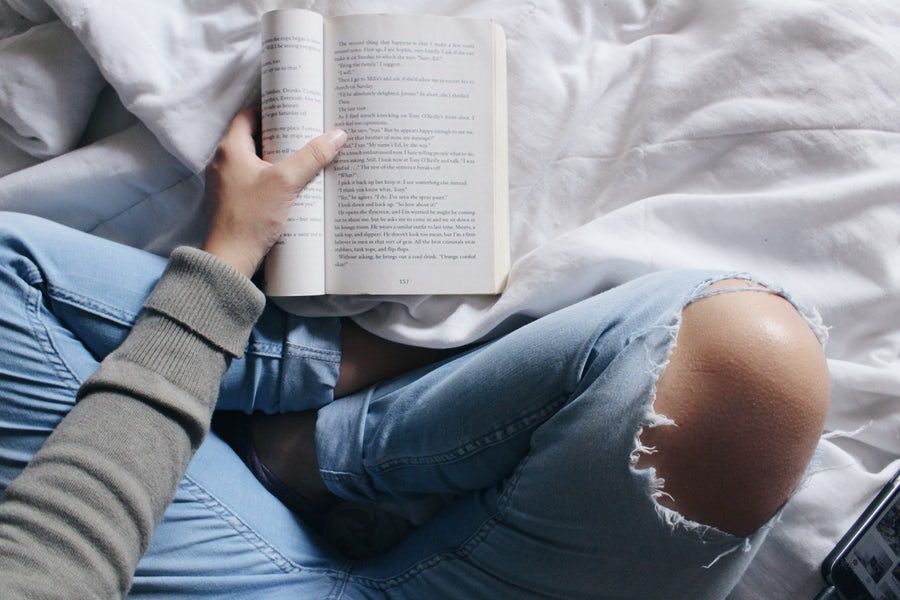 Simple Stine Discovers Colleen Hoover
I listen to a podcast called Bad On Paper and it's such a phenomenal podcast. It discusses a variety of topics, but most importantly there is a variety of books that they read and discuss each month. If you love to read, you'll love it.  
Anyways, in their Facebook Group, people are always suggesting other authors that they love and someone suggested Colleen Hoover. I found on of her books at the library and give it a read and well, I was beyond hooked.
The books below are by Colleen Hoover. They're super easy reads and if you are into romantic books (without the super erotic stuff) then you'll be into this author! Very easy reads and for some reason, they were just what I needed this month. As you can see, I read quite few, lol! 
Two people meet and start to become "bedroom buddies," nothing else. However, we all know what happens when that happens. It's a story about two people finding each other at the right time in life, but also learning that someone's past can really be hard to let go of and heal from. 
I think I cried with this one…a lot. When someone has something so tragic happen to them, it can be so painful to move on and this is a story exactly about that!
What happens when a complete stranger sits down and saves you from a horrible dinner with a father who is kinda a jerk. This is the opening of the book and well, while I think the author wanted it to be cute, I just couldn't get away from thinking that this guy was kind of an ass all the time. I couldn't get into this book, but HEY, you might love it!?!? There were a lot of parts I liked, but I couldn't get some of the things the guy thought about and did to her out of my mind. Team #powerfulwoman over here. 
Not horrible, parts of it kinda bothered me from a woman's stand point.
HOT DAMN is all I can say about this book. Without giving too much away, I'll say that it involves a woman who lost the love of her life at a very young age. A sexy as hell (I watched the tv show and oh my god, the actor is HOT! Think Jamie Dornan) artist who has a bit of family drama and heartbreaking history himself. A crazy Grandmother and a crazy Son who is in "love" with said girl who lost the love of her life. It's like your favorite reality show/Lifetime movie. Sure the tv show was a little weak on the acting side, but the book I really enjoyed! 
Great easy read if you're looking for something quick!
Now this was a "love story" that had a little bit of an unusual twist to it, BUT I won't spoil it for you. Is it possible to be in love with two people at once, even if you weren't trying to be?!? This is a good one! I really loved the writing in this one. 
Again an easy read and a very cute story!
This is the second book that follows Hopeless. It's from Dean's point of view and what he remembers happening. If you read Hopeless, just go ahead and read Losing Hope. Oh my gosh. So good.
YOU MUST read Hopeless before this one.
This is probably my favorite of the Colleen Hoover books that I have read. I don't want to spoil any of it for you but it really threw me some curve balls and moments of OMG. What do you do when you think you know your life but realize that you have no idea at all about circumstances that led you to where you are right now. It's about love, abuse, disappearances. 
Just read it right now. Oh my gosh.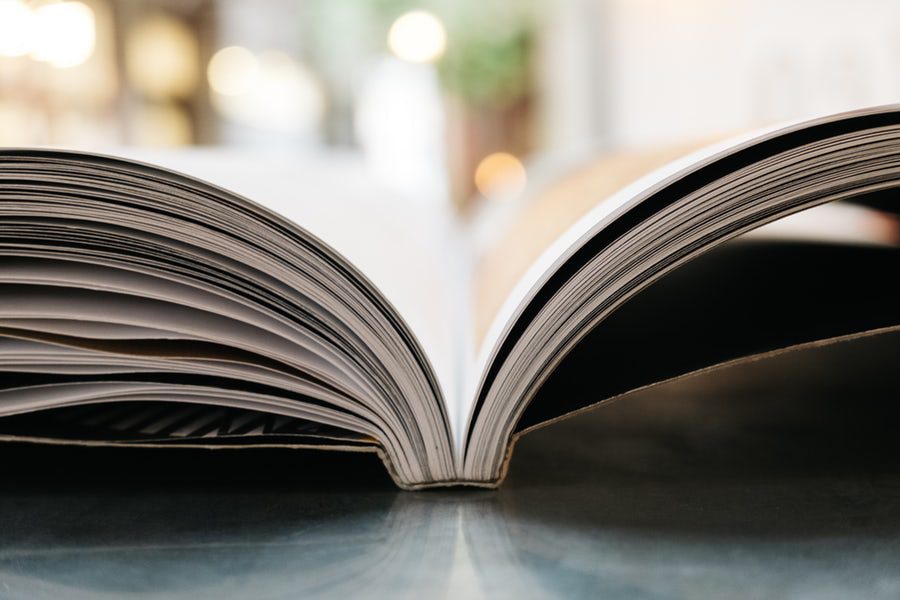 Simply Stine Book Club: My Pick For The September Book To Read
New York City as you've never seen it before. A thousand-story tower stretching into the sky. A glittering vision of the future, where anything is possible—if you want it enough.
Welcome to Manhattan, 2118.
A hundred years in the future, New York is a city of innovation and dreams. But people never change: everyone here wants something…and everyone has something to lose.
Leda Cole's flawless exterior belies a secret addiction—to a drug she never should have tried and a boy she never should have touched.
Eris Dodd-Radson's beautiful, carefree life falls to pieces when a heartbreaking betrayal tears her family apart.
Rylin Myers's job on one of the highest floors sweeps her into a world—and a romance—she never imagined…but will her new life cost Rylin her old one?
Watt Bakradi is a tech genius with a secret: he knows everything about everyone. But when he's hired to spy by an upper-floor girl, he finds himself caught up in a complicated web of lies.
And living above everyone else on the thousandth floor is Avery Fuller, the girl genetically designed to be perfect. The girl who seems to have it all—yet is tormented by the one thing she can never have.



Amazon
I started reading The Thousandth Floor by Katharine McGee and I'm already hooked. I feel like this is Gossip Girl, but a futuristic Gossip Girl. So if you enjoyed the tv show and love a little bit of drama, I'm hoping we will love this book! Also, this is a series so there are two more books after this one. I've heard so many rave reviews about this trilogy so I'm really excited to see what it's all about! I can't wait to follow up with you guys and discuss it!
What books have you been reading lately? Anything good?