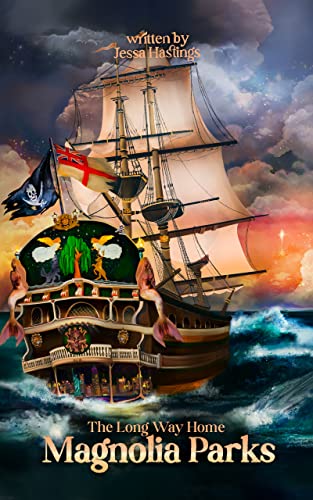 Synopsis:
It's been nearly a year since everything happened between Magnolia Parks and BJ Ballentine on the steps of the Mandarin Oriental, and it seems like everything since then has changed. Magnolia has a life in New York now, BJ appears to have finally let go and moved on — but when they both wind up back to London and are thrust together once again, they find themselves asking their age-old question? How many loves do you actually get in a lifetime, and most importantly— are they each other's?
My Thoughts:
Oh Magnolia and Beej. The drama continues in book 3. We're back to Magnolia and Bj's relationship. Surprisingly, this book takes a very serious and dark turn. Check trigger warnings for sure!
This book picks up a year after the first book. Magnolia has been living in New York. Beej appears to actually have a girlfriend and cleaned up his life. However, things take a turn when Magnolia is back in London. We see Julian Haites again, as well as Christian and Daisy.
Tons of drama. Tons of miscommunication. Toxic relationships. I'm ready for book 4!
Shop The Post