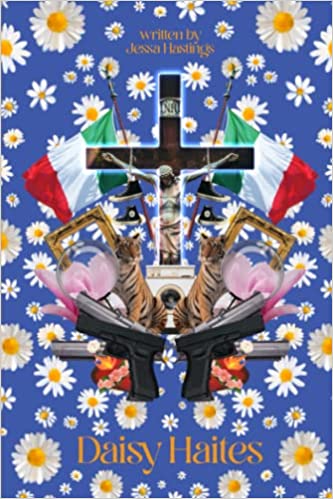 Synopsis:
All 20 year old Daisy Haites has ever wanted is a normal life, but it's just not on the cards for her. Raised by her older brother Julian since their parents were murdered in front of them 12 years ago, Daisy hasn't ever lived beyond the watchful gaze of her gang lord brother. But Julian's line of work means that Daisy's life is…complicated. And things don't become any less complex when she falls hard for Christian Hemmes, the beautiful and emotionally unavailable boy she's been involved with for the last few months, who also happens to be one of the few men in London who doesn't answer to Julian. Christian's life is no walk in the park either, being in love with his best friend's girlfriend and all… He's happy enough to use Daisy to throw off the scent of his true affections, that is until she starts to infiltrate those too.
As their romance blossoms into something neither were anticipating, Daisy, Christian, and Julian each have to come to terms with the fact that in this life everything comes at a price. As their relationships intersect and tangle, they all learn that sometimes life's most worthwhile pursuits can only be paid in blood.
My Thoughts:
If you read my January 2023 Reading List, you'll notice that I read a book called Magnolia Parks that I LOVED. Think Gossip Girl, set in London with, 20 something London socialites, gang lords, and a ton of drama. This is the second book, which introduces us to Daisy Haites, sister to gang-lord Julian.
Daisy Haites is a 20 year old med student and sister of Julian Haites. Daisy has a rather complicated life. Her brother is a gang lord, who is raising her ever since her parents were murdered in front of them. She has also fallen super hard for Christian Hemmes, who you might remember from Magnolia Parks book one.
There's drama. Tons of fashion. Romance. Violence. Did I mention drama?!?!? Parts of this had me screaming at these characters to WAKE THE F UP, but I know it's all part of the game.
Shop The Post