Stila Color Balm Lipsticks are becoming a favorite of mine. Let me introduce to you my newest love, Isabelle. I recently had my makeup done by a fabulous makeup artist in Savannah and fell in love with the lip color they used on me.  I remember asking what brand it was, but why did I forget to ask the exact name?? I was caught up in the moment and I've been on the hunt since for this color.  I'm pretty sure that Isabelle is that shade!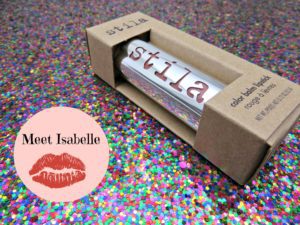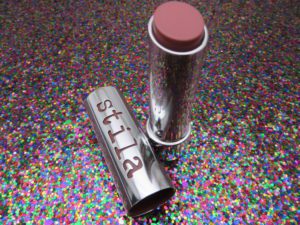 I love the description Sephora has for the Stila Color Balm Lipstick products:
A creamy lip color with the full pigment-load of a lipstick, the nourishing properties of a balm, and the shine of a gloss. 
Featuring a luxe, satin finish, Color Balm lipstick offers excellent color payoff, subtle shine, and phyto-derived emollient properties that deliver hydrated and healthy lips. Naturally cooling peppermint oil provides a fresh and rejuvenating sensation, while exclusive sunflower-based polyglycerides smooth lip contours and add volume and definition to lips. A handy mirror on the top of the cap makes on-the-go application a snap. 
That is the PERFECT description of this product.  It's like a lipstick/balm/gloss in one product. With Fall/WInter coming up, our lips tend to get pretty dry during the seasons.  More people reach for their trusty chap-stick's and maybe not so much their lipsticks or glosses.  I don't know about you, but I love lipstick and don't want to have to stop wearing it because of dry lips.  With the Stila Color Balm Lipstick's,  you don't have to.  It still gives me that peppermint cooling sensation I love from my chap-stick, but also gives me an incredible color pay off.  Even though this is a lip balm, it's not just a sheer wash of color like some tend to be.  Some of the colors available in this line are bright and bold.
The Stila Color Balm Lipstick's come in 15 different shades and are available for $22.00. I really can't say enough good things about them! They are great if you are looking for an easy, no brush required look. I also have to give them huge kudos for adding a mirror on top of the package.  Perfect for on-the-go touch ups! This Stila lip product doesn't disappoint!
I picked mine up at Sephora, but you can purchase these wherever Stila is sold.