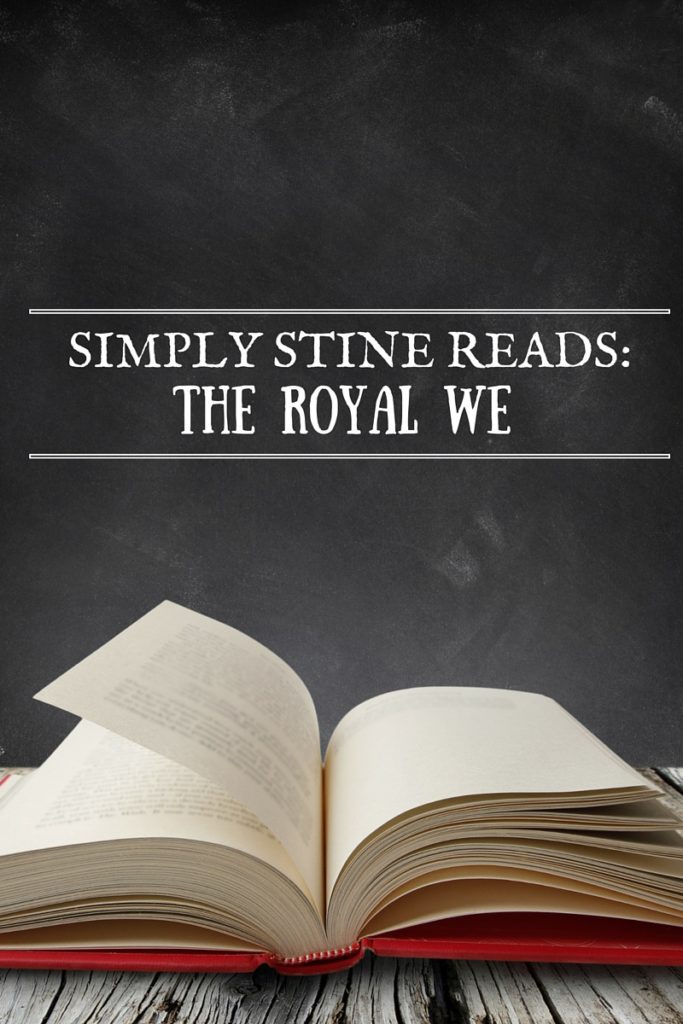 I am OBSESSED with the Royals. There's just something so old fashioned and interesting when it comes to the Royal Family. We fell in love with them so long ago with Princess Diana and we're still just as obsessed with them now. We watched the Princes as they grew up and when William and Kate got married, I was up at like 3 or 4 in the morning anxiously awaiting to see THE wedding. I cried and was in awe over people I don't even know. I found out about the book, The Royal We (which also happens to be one of my favorite songs from Silversun Pickups, ha) from several bloggers who reviewed it and several magazines that claimed it was one of THE books to read. Over the Holiday's, after everything settled down, I finally decided to give it a go and I fell in love.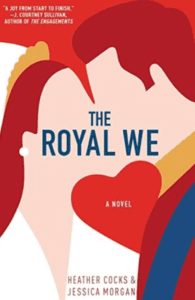 "I hung up the phone and tapped it lightly against my chin, then wrapped myself tighter in my giant woolen cardigan and poured another glass of boxed wine — the official drink of emotionally confused women on a budget."
― Heather Cocks, The Royal We
The Royal We is a novel written by Heather Cocks and Jessica Morgan, from the popular site Go Fug Yourself . It's a story about an American girl, Bex, studying abroad at Oxford, who falls for a real life Prince named Nick. Sound familiar?!? Once you start reading The Royal We, you'll realize that there are a lot of similarities to the Royal Family that we know and follow, BUT there are also a lot of differences that make us keep wanting to turn page after page.
It's a pretty long book, but I never found it difficult to finish. If I had to rate this, out of five stars, I would give it four. ONLY reason I wouldn't give it five stars is that I didn't entirely love the ending. It's not like it ruined the story for me, but I wanted more. Honestly, I'm keeping my fingers crossed for a sequel, but I haven't read about one yet. I did read that Lauren Graham and Mae Whitman are teaming up to adapt the movie and I heard rumors that Mae Whitman might star as Bex! I'm a big Mae Whitman fan and I think she would make an excellent Bex!
The Royal We was a page turner for me and I found myself laughing, crying and I felt genuinely invested in the characters and their storyline. I think the reason I loved this book so much was that it was a story about a relationship (family and romantic) that has it's up's and downs and it's not all perfect all of the time. She finds her Prince Charming, but will she get her happy ending? There is family drama, tragedy and relationships that change as time goes on. It's a fantastic read!!
I'd love to know if any of you have read The Royal We and what you thought. Haven't read it yet? You're in luck! I'm going to be giving away a copy! I loved the Royal We so much that I want to share it with my readers! Comment below to enter to win! Winner will be randomly picked and announced soon! (WINNER MUST BE A US RESIDENT) Good luck!
What book should I read next? If you have a suggestion, I'd love see it! Comment below!!!