I wanted to let you guys know that I saw that the NEW UD Gwen Stefani Products have launched on the Urban Decay website! I didn't think they were launching that quickly, but they're live! I've listed all of the products below for you and the prices. I'm not sure how quickly these will (or won't) sell out, but I have a feeling that some of these are going to be very popular!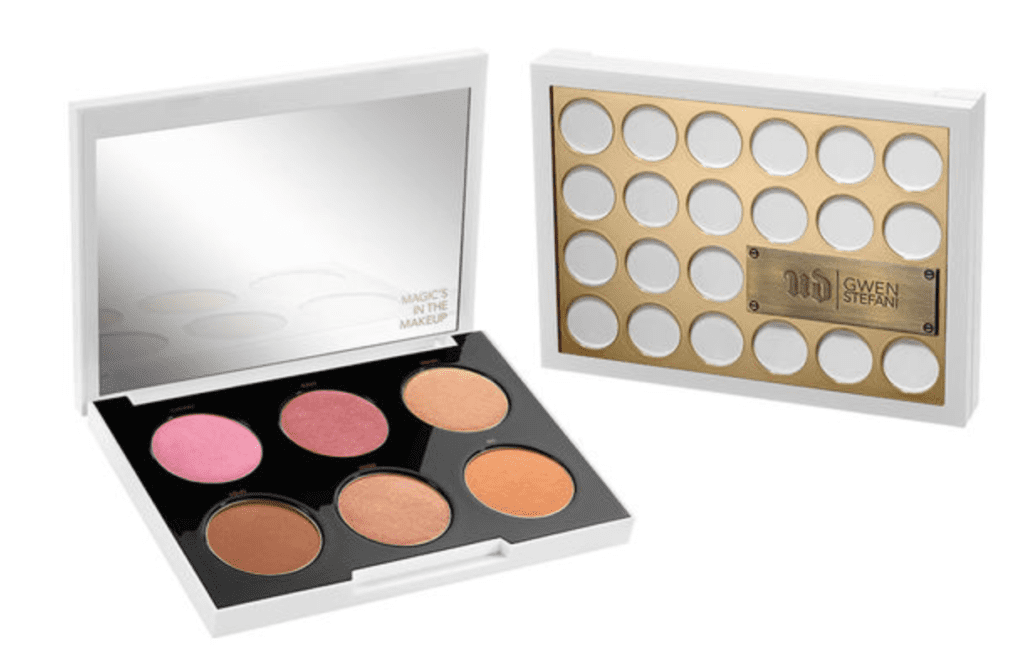 UD GWEN STEFANI BLUSH PALETTE ($45.00)
When I saw this palette was launching, I got really exciting. For some reason the blush palette really wow'd me more than her eyeshadow palette. This new blush palette features six shades of blush that can be used as a bronzer or also as a highlight! Colors included are:
Cherry: Light Pink Satin
Easy: Deep Rose w/ Gold Shimmer
Angel: Champagne-Nude Shimmer
Lo-Fi: Soft Broze Matte
Hush: Medium Pink w/ Gold Shimmer
OC: Soft Pink w/ Peach Shift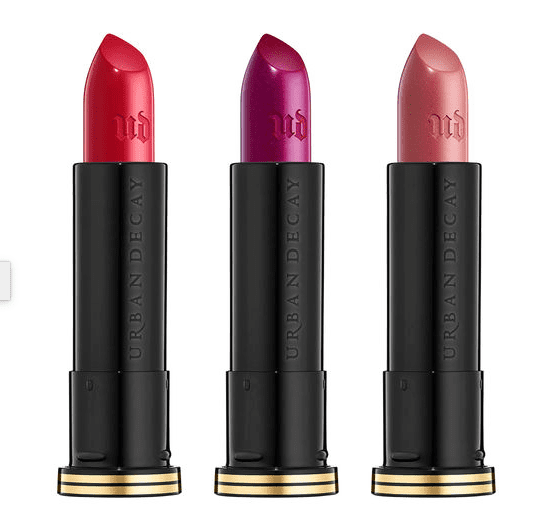 UD GWEN STEFANI LIPSTICK ($18.00)
Obviously when we think of Gwen Stefani, most of us will automatically think of her bright lipstick she is always wearing. It's no surprise that they created new lipstick shades! There are eight new shades (two that you can only find on Urban Decay) There is everything from a red matte (classic Gwen), nudes and fuchsia. They've talked about a new formula that they have launched in this collection called the Mega Matte, which is a very intense matte that is very pigmented.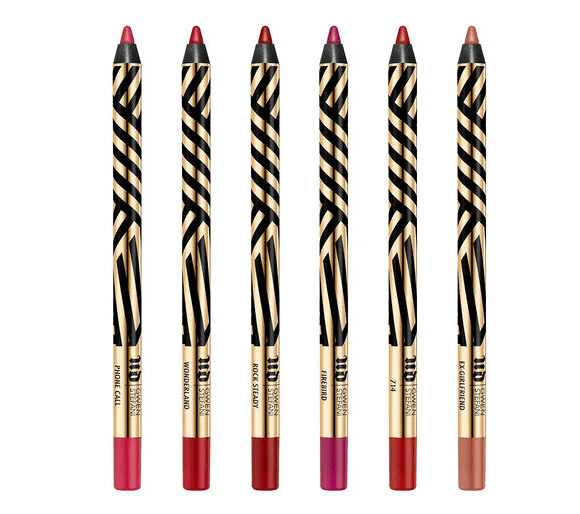 UD GWEN STEFANI 24/7 Glide-On Lip Pencils ($20.00)
Available in six new shades! These lip pencils are all gorgeous! Plus the packaging is beautiful!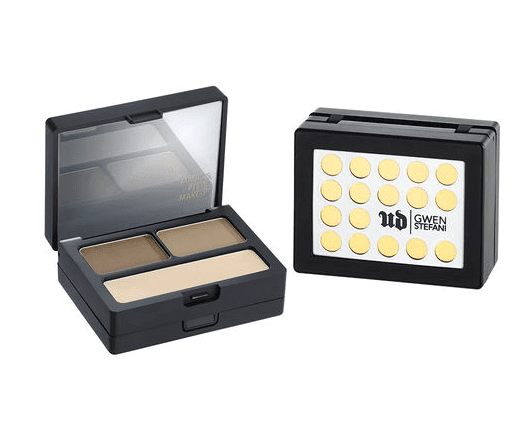 UD GWEN STEFANI BROW BOX ($30.00)
This awesome looking brow product was created just for Gwen! It contains two brow powders (Bathwater Blonde) a wax to set the powders, pair of tweezers and two mini angled brushes. This brow product looks like fantastic shades for those of us who need a light/dark blonde powder for our brows! I might be most excited about this product, ha!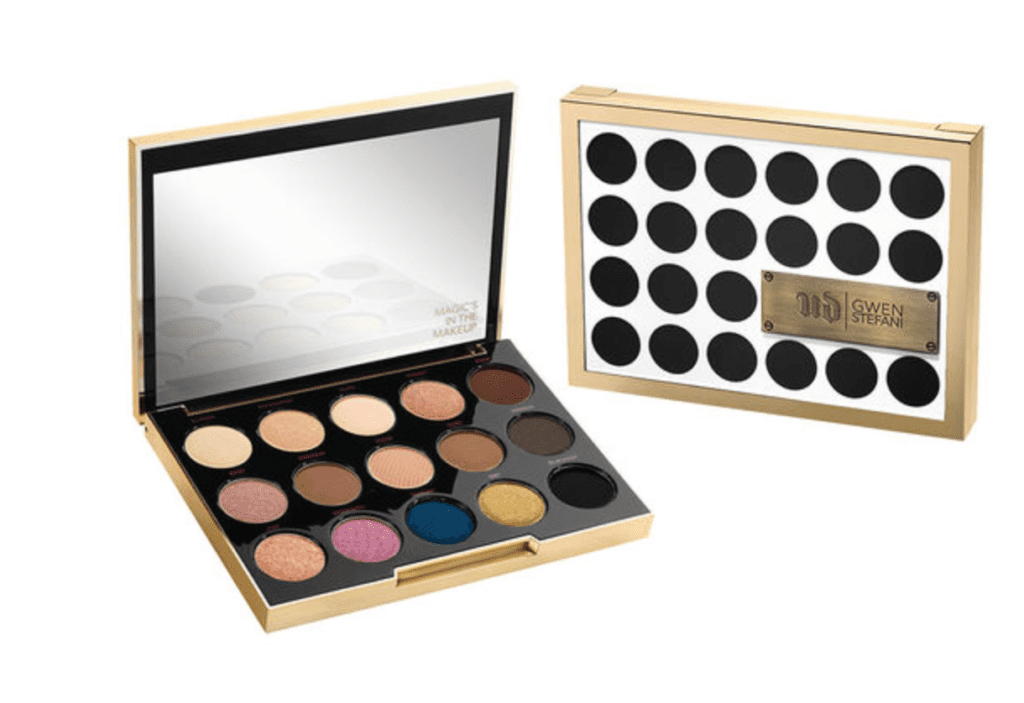 UD GWEN STEFANI EYESHADOW PALETTE ($58.00)
This eyeshadow palette was the first product that UD and Gwen Stefani collaborated on. It's a gorgeous palette that I still haven't picked up, but the more I look at it, the more I keep thinking I should! Have you tried this yet?
Let me know if you pick up any of the products! I'm really excited for some of these as the colors are gorgeous and I love the packaging that Urban Decay and Gwen Stefani designed. The black, white and gold is so classic looking! Happy shopping!

Affiliate Link Included. Photos used in this post are from Urban Decay.com