Play the How Do You Shop Style game and discover your shopping personality! I did it and my personality was "A Dose of Indulgence!"  If you know me at all, you know how accurate that answer is, ha! I can justify splurging on my wardrobe, jewelry and accessories over socking money away any day. I speak the truth people! Here is a description of my answer:
I'm the real-life Carrie Bradshaw – I like my money where I can see it: in my closet. Whether I'm celebrating big news with a fancy party dress or passing the workday with a little online indulgence, I can always find a reason for a spending splurge. Life's a reason. My wardrobe is an investment in myself – and I'm worth it!
This was a really fun game to play and after I played, I was automatically entered to win a Balenciaga, Saint Laurent and a Proenza Schouler bag. Who wouldn't want to win one of those fabulous bags? Play the game and enter to win! Click on the image below! Good Luck!!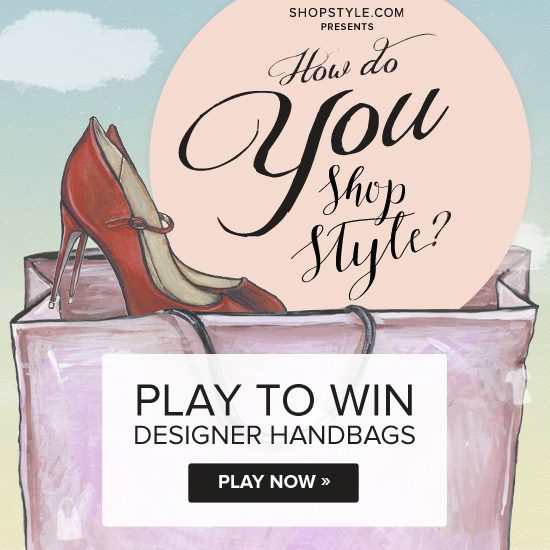 Have you tried ShopStyle yet? If not, you don't know what you a are missing out on!!
Watch their new commercial below featuring the gorgeous Miranda Kerr.
This is a sponsored post. All thoughts and opinions are my own.