It's no secret that I love pretty much all things Beauty. Makeup, Skincare, Nails and Body products. I love it all! As a result of my never-ending love for products, my knowledge of brands is pretty extensive. Being a Beauty Blogger, I like to learn about smaller companies (or large) that I might not have known about. I research and always take note of what other Beauty Editors, family, friends and fellow Bloggers are talking about. From time to time, I happen to stumble across some really amazing brands by accident. An example of this would be Sabon.
I was on vacation in Chicago and we had just got done getting some popcorn from Garrett's Popcorn (if you've never had this stuff, either order it ASAP or get yourself to a store!) Anyways, we ended up in a shopping center and we walked by this amazing store, which happened to be Sabon. There was something about this store that really drew me in. I mean, the actual store was beautiful and the scent was amazing! Not like walking past certain stores in the mall (you know what I"m talking about…) where you walk by choking because it's overwhelming. Sabon smelled like an exotic little paradise tucked away in the shopping center, ha!
Sabon originally started in Tel Aviv in the early nineties, but they have other locations in the US (NY, FL, IL, MN). They feature a large variety of products from Face and Body Products, Bath Bombs, and so many more. Their company features products that are really "Nature" driven. Flowers, Herbs, Dead Sea Salts are a lot of the ingredients you will find in their products. They feature natural ingredients which they believe are healing to the mind, body and soul. Just stepping into one of their retail locations is a true sensory experience. You are encouraged to experience their products and experience them I did. Here's a video of one of their stores in NYC. It's a great example of what your experience is like in the store. Take note of how beautiful the products and the store are!
I hate that they don't have a location in Atlanta because if they did, I'd be tempted to be there daily. Their product line is so large, that I haven't been able to experience a lot of their products, but what I have, I have loved. If you were to want a suggestion on a few products to try, I'd suggest the following products I have listed below. They are products I've used over and over again and consider staples in my Sabon Collection.
Sabon Sorbet Body Gel ($22.00)
I love the Sorbet Body Gel because it's so lightweight, yet it makes my body feel like I just slathered them with a super heavy cream. It's got this cooling effect and it just feels amazing on the skin. I love this product year round, but especially in the summer time.
Sorbet body gel with a cooling effect, enriched with avocado oil and aloe Vera extract. Paraben & Mineral oil free. -Sabon
Sabon Body Srub ($33.00)
I love this body scrub. Immediately after using it, my skin feels 100% softer. They have different scrubs available, but this is the only one I have tried. Some scrubs that are oil based, leave you feeling a little too slick, but not this one. It leaves my skin feeling like butter and smelling amazing and not overwhelming. If you are looking for a heavier cream, I'd suggest their Butter Cream!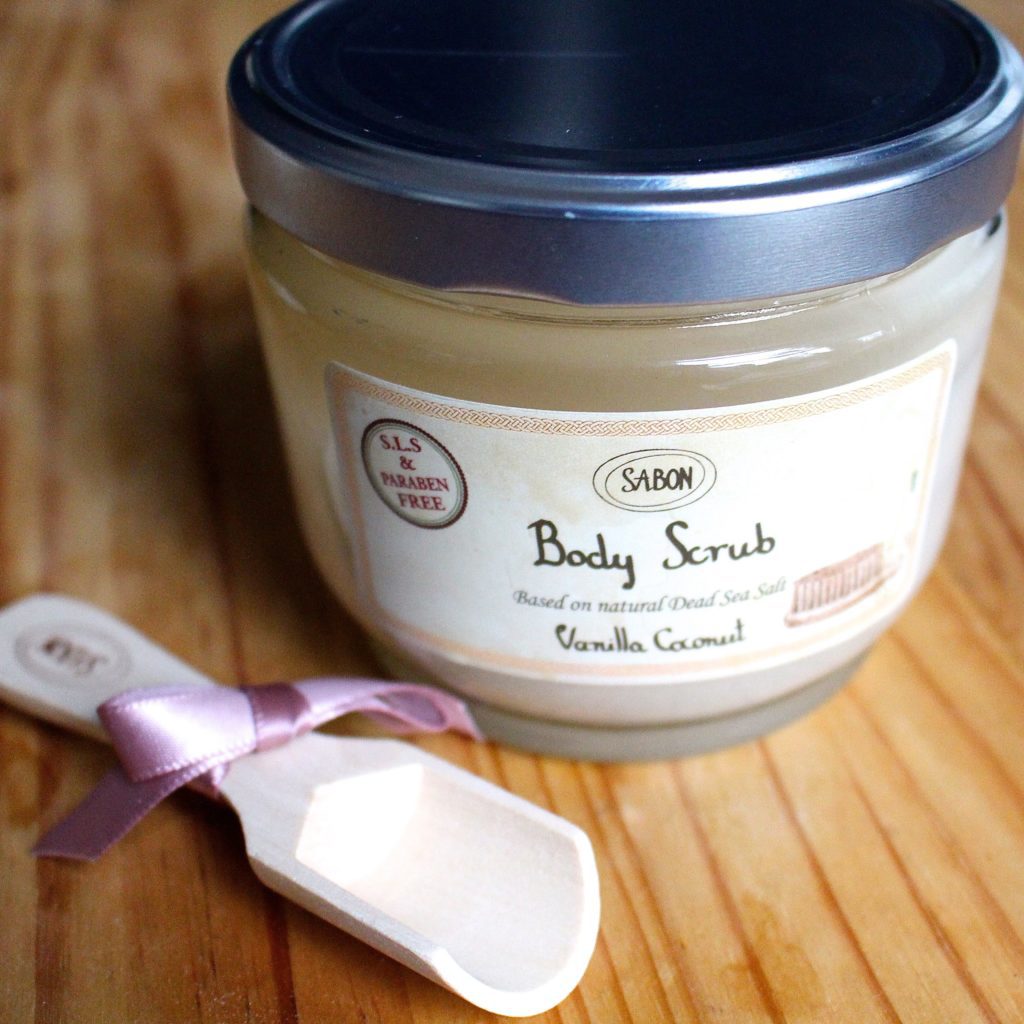 Sea Salt, enriched with natural oils and vitamin E. Almond oil, Jojoba oil, Borage oil and additional oils sourced from the Amazon rain forest. The gentle salt granules remove dead cells and renew skin, leaving it silky and smooth. Good for eczema and psoriasis. (SLS & PARABEN FREE)
-Sabon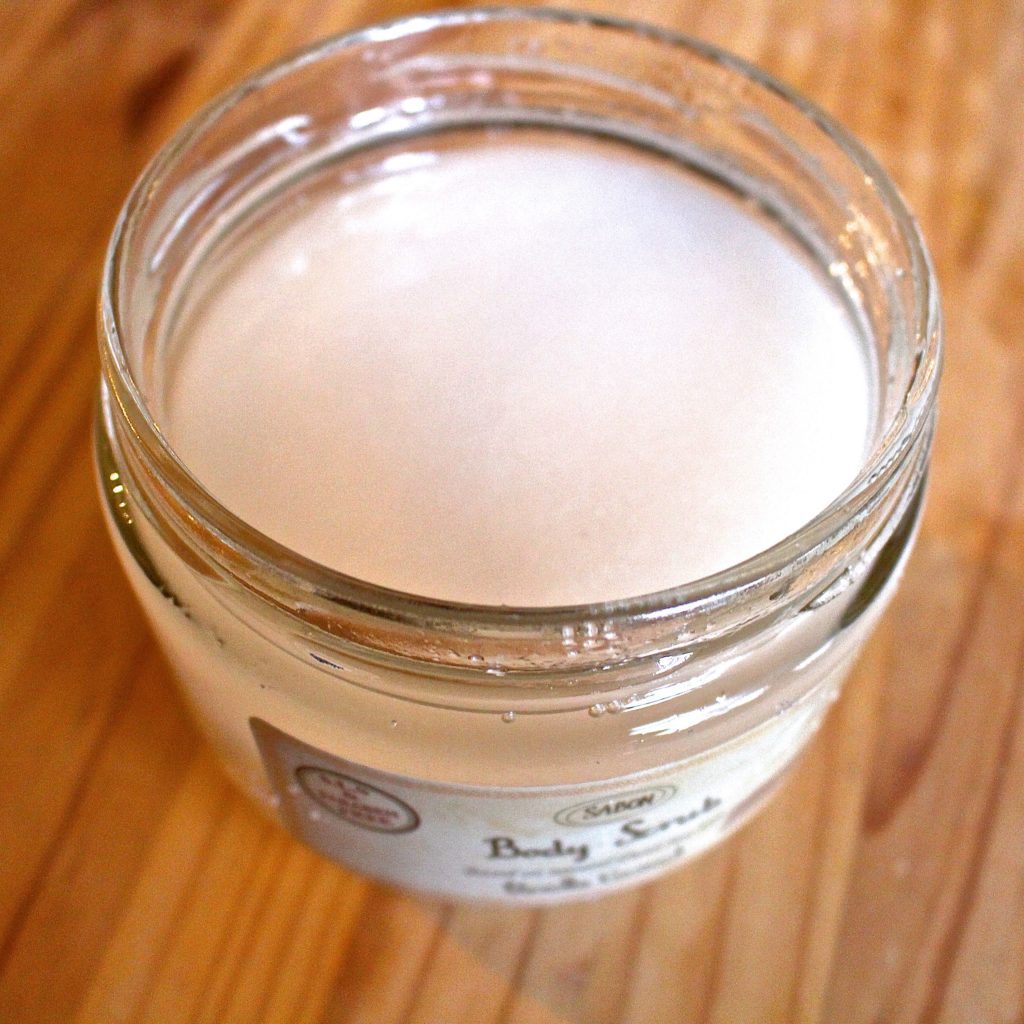 Sabon is definitely a Simply Stine favorite for so many reasons. Their packaging is beautiful, their products smell wonderful and most of all, their products give you results. Even shopping in store, I've found their employees to be extremely helpful and informative. When I've placed orders online, I've been so impressed with the packaging and even the hand written notes from the store. It's the little touches that Sabon does that impresses me time and time again. If your'e looking for a gift for someone or a treat for yourself, Sabon is a fantastic option. I'm not paid or sponsored to say this, I just genuinely love this company and their products.
For more information, please visit their website below!

This is not a sponsored post. All thought and opinions are my own.