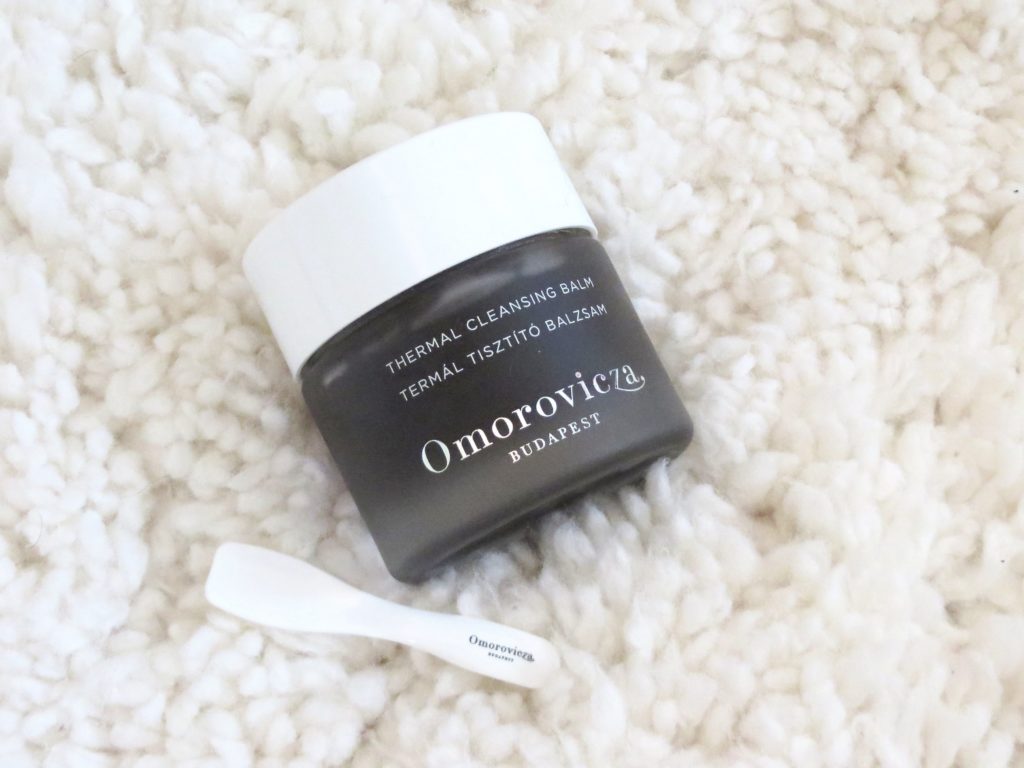 Have you ever heard of Omorovicza (A-MORE-O-Vitza)? I'm going to guess a lot of you are probably saying no and that's about what I'd expect. I had heard of it, but I never really went out actively searching for it.  That is UNTIL The Cosmetic Shop at Avalon opened and I noticed that they carried the line.
The Omorvicza Thermal Cleansing Balm has been talked about by a lot of beauty bloggers that I personally follow, as well as several people in the skincare industry that I trust. Since they carried this line at The Cosmetic Shop, I was able to look into the product a little bit more, talk to some of their employees about it and I finally made the purchase.  Why did it take me so long to make the purchase? The price tag! The Thermal Cleansing Balm retails for $110.00! YIKES! A cleansing balm?!? I know what you're thinking because I was thinking the EXACT same thing. "It's just a cleansing balm?" Actually, it's probably one of THE best skincare products I've ever used on my skin.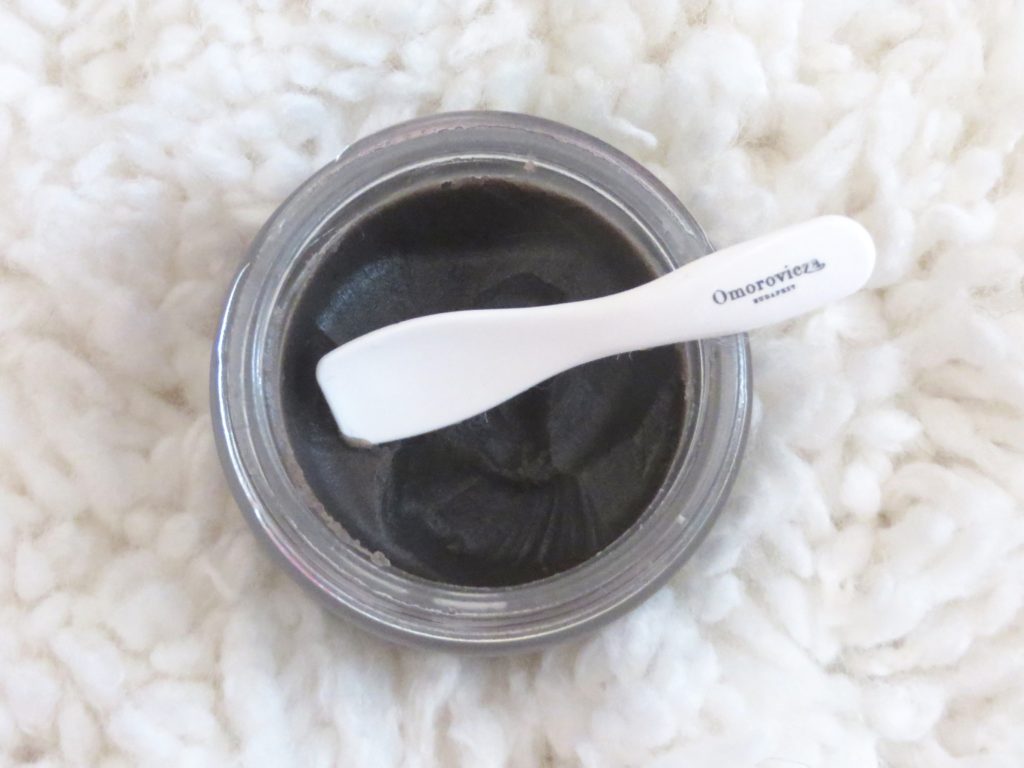 The Omorovicza Thermal Cleansing Balm is a luxurious Cleansing Balm that  removes ALL makeup (It does) , deeply cleanses and moisturizes the skin. It contains Hungarian moor mud that is harvested from Lake Hevits, the largest thermal lake in Europe.  Hungarian Moor mud has been used in medical treatments at Hevtiz for centuries.  The moor mud contains very high levels of calcium and magnesium carbonates that cleanse and detoxify the skin. It also features Sweet Almond Oil, which is what will leave your skin feeling so soft!  Orange blossom oil is the fragrance that you will notice and what makes me love this product even more.
I have fallen in love with the Omorovicza Thermal Cleansing Balm because it's worked unlike any other skincare cleansing balm that I've tried before. First of all, it's great for all skin types! Normal, Combination and Sensitive!  I can tell that it's actually cleansing my skin (which is something I felt the cleansing balms didn't always do) and it leaves my face so soft and hydrated. I use this every single night to remove my makeup and sometimes I'll let it sit on my skin for about five minutes, to really allow the moor mud to get into my pores and clean them out.  They suggest using one of their Egyptian Cotton Cleansing Mitts, but I haven't yet.  Instead, I've just been using a regular wash cloth.  I am going to order one of their cleansing mits because I'm curious as to how much difference that will make.
[line]
PROS:
1.  You use only a pea sized amount of product each time so it will last you a very long time
2. I love the scent of this product (Orange Blossom Oil)
3. This feels greasy at first, BUT it sinks into your skin and removes all of my makeup from my skin, without leaving my skin feeling greasy afterwards.
4. My skin is much more hydrated and soft the more I use this
5. Has beneficial ingredients for all skin types
6. Can leave it on a little bit longer to allow it to almost act like a mask and draw out more impurities (I do this about twice a week)
CONS:
1. The price tag.  It's expensive, but I do honestly feel that it's worth it and you get 1.7 oz which will last you a good amount of time.  I got mine with a special gift with purchase. Try looking for those types of deals to make the price tag seem that much better!
2. Not the best packaging for traveling (Glass) but I did get a mini-sized version of this when I got my gift with purchase. That's the one that I travel with!
3. It's not easily available in most locations.  If you Iive in a bigger city, possibly.  I'm lucky that two places around me carry it (Neiman Marcus and The Cosmetic Market)
Star Rating 1 out of 10?
10!! Have I ever rated something a 10 on Simply Stine before?!? I'm not positive, but one doesn't come to mind yet.  I feel that this is an exceptional product that will for sure be on my favorites for 2015.
[line]
I get the hype. The Omorovicza Thermal Cleansing Balm has exceeded my expectations and honestly, I wish I would have purchased this a long time ago.  My skin would have thanked me for it!
Omorovicza is sold online  as well as Sephora and at select Sephora stores, but there could also possibly be a store/spa around you that carries it.  If you live in the Atlanta area, Neiman's carries this as well as The Cosmetic Market (who also does an Omorovicza Facial!) Click here for store information.

Affiliate Links Included.  All thoughts and opinions my own.