If I struggle with one area of my face the most, it has to be my eyes.  Dark circles, Milia (those pesky white bumps) and Puffiness are just some of the issues I've started to deal with since I'm getting closer and closer to my middle 30's.  Fun stuff *SIGH*  The worst part about it, is trying all of the different eye products out there and NOTHING working or making a difference! No one wants to waste money and I was to the point that if someone was going to suggest yet another "miracle" eye product I was giving them some serious side eye!  Luckily-I've been using a product that has been fantastic at keeping my issues under control! Let me introduce you to the Ole Henriksen Truth Is In The Eyes! I don't think you'll have to give me any side eye after you try this product, ha!
This product is an eye peel that has a list of impressive ingredients. We all know that our eye area is extremely sensitive and we can't use certain products under our eyes. BUMMER!!! The good thing is that Ole Henriksen's peel is the bomb.com.  It's combination of ingredients do wonders on my eye area and I love that it's safe for all skin types and it hasn't irritated my sensitive eyes at all! I apply a small amount of the peel to my eye area and work it up towards my temples, completely AVOIDING the eyelids.  At first I used this every other day and I'm now up to using this product daily. I let this sink into my skin and then I apply a nice eye cream or eye gel.  It's been a very impressive product that has really made a difference in my Milia issue and it also makes my eye area feel a lot smoother. I have started to notice some very slight dark circles in the past couple of years, but mine aren't horrible-so I can't comment on how that has changed just yet.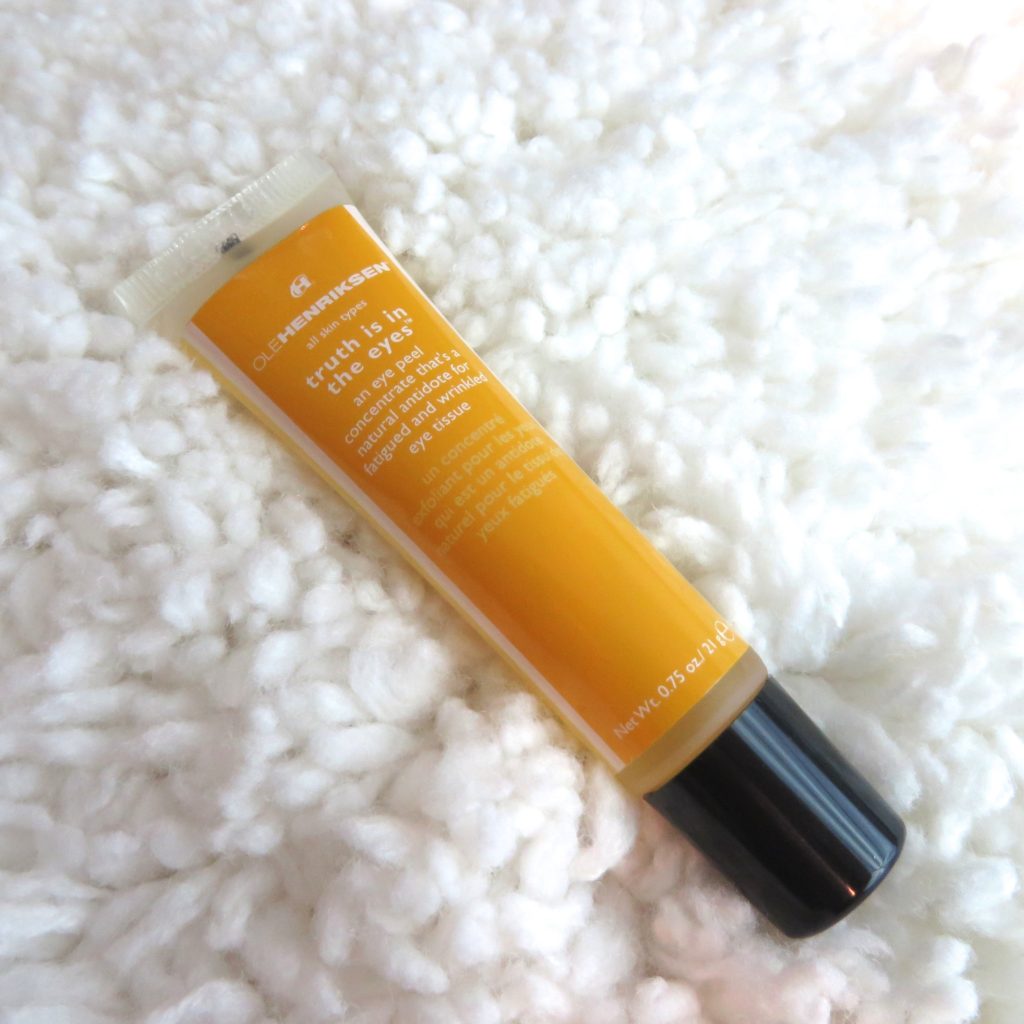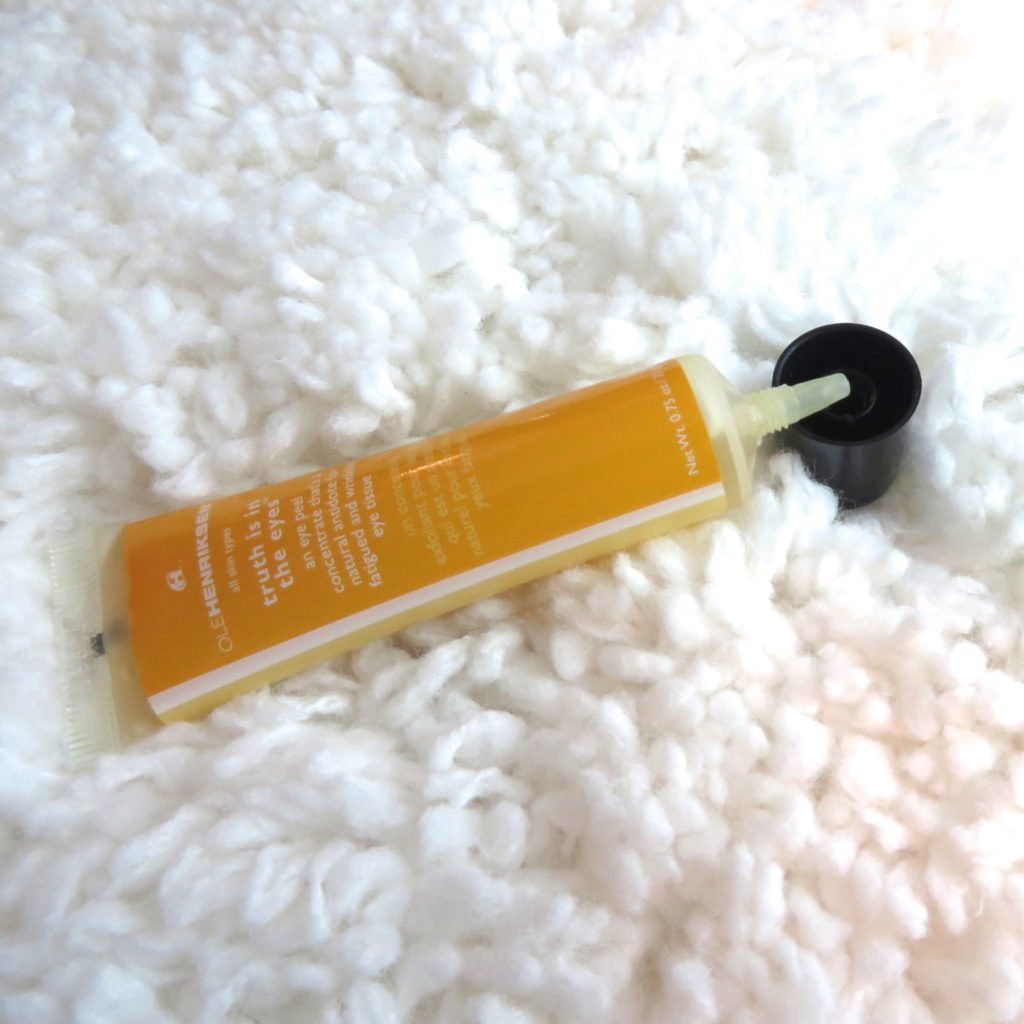 [line]
Micro Algae Firms skin and boosts collagen production
Rice Bran Protein Strengthens under eye tissue and improves circulation to reduce dark circles and puffiness.
Lactic & Glycolic Acid (AHA'S) Gently exfoiliates skin to enhance cell renewal, reduce and prevent wrinkles
Vitamin C Naturally lightens brightens and tightens
Saccharide An emolient that moisturizes, comforts and nourishes
[line]
This product normally retails for anywhere between $42.00-45.00 and I noticed on Sephora that it is on sale for $25.00.  I have heard rumors that it's going to be re-packaged, but I'm not 100% sure about that.  I love this product so much that I picked up an extra one to giveaway!  To enter, leave me a comment below on why you want to win this product!  I'll pick the winner on October 6th!  **Giveaway open to all US Residents ONLY!!** GIVEAWAY OVER!!
Congratulations to Megan!! She was the winner!!
This post contains affiliate links. All thoughts and opinions are my own.