One product that stands out amongst the drugstore beauty CC Creams is the Olay Total Effects Tone Corrector. I want to talk about why I like it and why it's a good budget friendly makeup/skincare option if you're searching for a new CC Cream.
Recently I shared a blog post where I discussed CC Creams.  If you aren't familiar with a CC Cream, it's not only going to give you the benefits of a moisturizer for your complexion, but also skincare benefits, as well as color correcting benefits. So it's hydrating your skin, giving you benefits of a foundation, but also protecting your skin thanks to the SPF.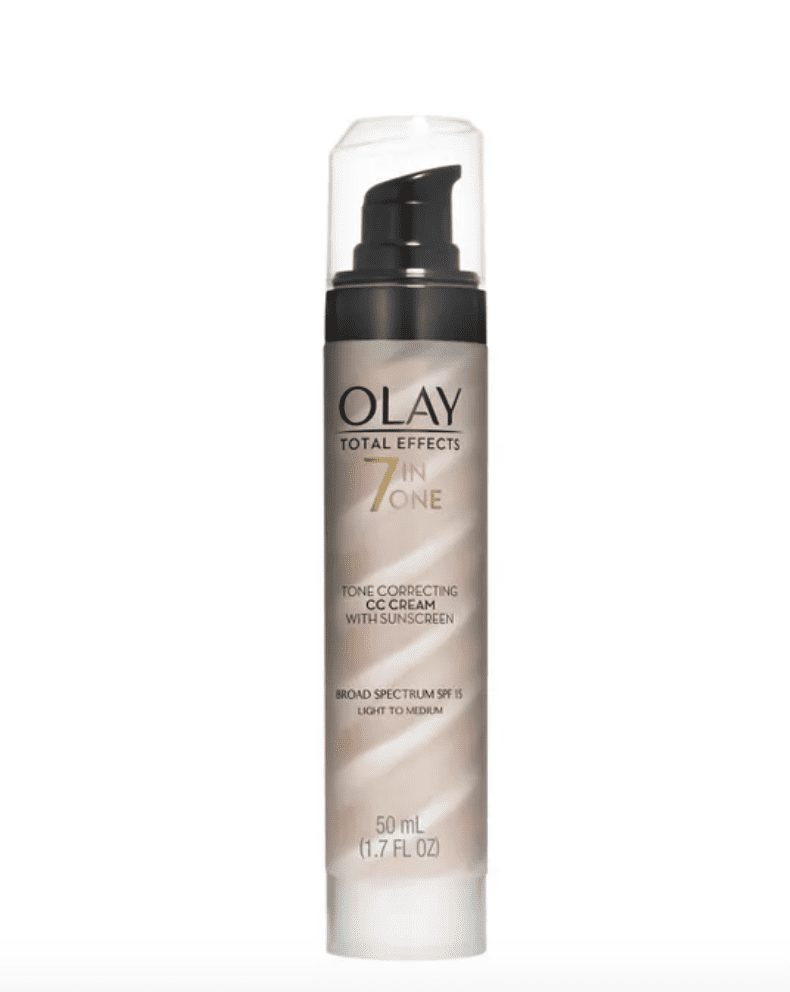 Why Should You Use a CC Cream
Like I said above, a CC Cream is basically four products in one. You're getting hydration, skincare benefits, color correction, and spf protection. They're great for the person who doesn't want a lot of fuss and certainly isn't interested in a multi-step skincare and makeup routine.
The Olay Total Effects Tone Corrector is going to offer you light coverage as far as color correcting, but I found it to be enough to "cover" my redness just enough. I liked that the product didn't feel heavy on my skin. If you're looking for full coverage, this is not going to be the product for you.
CC Cream Product Benefits: Hydration, Protection, and Color Correction
Remember when I said that this product offers protection? That's because it offers an SPF 15 in the ingredients. Personally, I don't think this isn't enough sun protection. I need to use at least an SPF 30 for me to be comfortable. So yeah, this is good enough if it's your starting point. Maybe you're going to add an additional SPF powder (Which I LOVE) throughout the day. Or maybe you're going to spritz your skin with a mist throughout the day to refresh your skin.
Yes, it contains SPF which is great, but I think you'd have to reapply quite a bit with this product. There are other CC Creams that offer SPF protection. Some of my favorites would be the following:
The Olay Total Effects Tone Corrector does a good job for a drugstore beauty product. I like that it's giving you skincare benefits, as well as protecting and hydrating your skin. Just please be careful with the SPF as I believe you should be using more.
The product does give a nice luminous glow to the skin. I like a CC Cream that makes my skin look an appear radiant. To me, radiant skin means healthy skin. I chose the shade fair to light, but there is an option for medium to dark skin tones.