Hello everyone, it's Jamie popping in!
By now almost everyone has heard of the Naked palettes by Urban Decay. Until last month, I may have been the only one without one! I am so excited to have received the Naked 2 palette as a gift (thanks!!!!). I don't know how I have gone this long without it.
Naked 2 has twelve cool neutral shades with a mix of matte, shimmer, and a couple very sparkly. They are all absolutely beautiful. This palette makes it easy to create a look without putting much thought into it, or you can go wild and mix shades to create even more looks. There is no need to dig around for colors, it's all right there which is so important to this busy mom! This also makes it easy to travel with.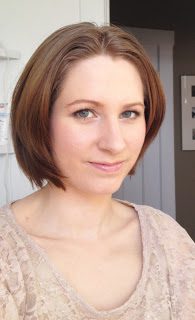 I used my favorite colors in these pictures. Bootycall (inner corner), Suspect (lid), and Snakebite (outer corner and crease).  If I am feeling more natural on a certain day I will use Half Baked and Bootycall. If I want to look very classy I love Foxy and Tease. I really love how many different looks I can create with this one palette! My Naked 2 also included a mini Lip Junkie in Naked. I only wear nude shades and I was still not excited to try this one… but I completely fell in love and have already purchased 2 full sizes.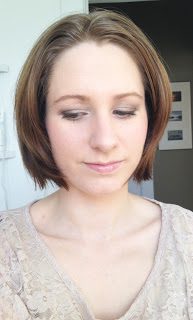 So for anyone who is still debating getting one of these palettes… what are you waiting for!! They are worth every penny. The Naked palettes can be found at
Urban Decay
 as well as 
Sephora
 and 
Ulta
 and they run around $50. Do you have a Naked palette? What do you think about it?