This month was really easy for me to pick out my favorites.  Other months, I struggle.  Between traveling and being sick, I haven't used a lot of products that much.  What I have used, I've really loved for the most part.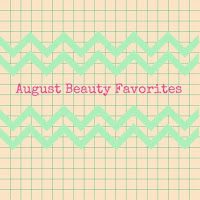 First up, Maybelline Fit me Shine-Free Foundation.  A foundation in a stick=GENIUS! This is a great foundation for my combination/sensitive skin.  It hasn't been horribly hot in Georgia, but it's still been hot enough where I've been sweating from time to time.  This Gel Foundation features an anti-shine core that will get rid of any excess oil.  The coverage is pretty good and you can really build it up if needed.  As far as lasting power goes, it does the job! I've used this with a primer and without one.  I'd say it held up for 8 hours easily.  Even better news is that this is under $10 at some stores! YES!!
A couple of products I've been using and loving would be my Real Techniques Brushes.  I wish I would have tried these sooner because they are really great quality brushes that are insanely inexpensive.  I've always been a Sigma Beauty lover, but these brushes give them a run for their money! I picked up the Travel Kit and the Stippling Brush.  Take a look at a review I recently posted, here!
If you are like me, you are a sucker for a good Gel Manicure.  They last for weeks (normally) and give your nails an incredible shine.  They have so many colors to choose from and so far, they haven't damaged my nails.  I happen to love the Red Carpet Manicure Kit.   It's $79.00 and I know that's a lot, but think about how much money you spend on a typical Gel Manicure at the salon.  I have picked up several polishes and have been happy with the color and the application.  **Be sure to check out my post I did about a Red Carpet Manicure Giveaway!
I've talked about Paula's Choice so many times.  If you are new to my blog,  feel free to read some of my older reviews on the brand. (Click here , here , or here for another one) I've used the RESIST Anti-Aging Clear Skin Hydrator for almost a year now or close to it.  It's great for anyone with acne, enlarged pores, anti-aging, redness and wrinkles. It is the perfect moisturizer for my crazy sensitive skin.  I put it on and it's not heavy at all.  It also seems to be a great primer for my makeup. This product is 100% fragrance-free and has no added dyes.  Paula's Choice has a huge amount of products available and they are super affordable.  Most importantly, they work!!  Not to mention, they have outstanding customer service.
My last product is something I've had for a while.   Redken's Sheer Straight 06  seems to be a fabulous styling product for my hair.  Recently when I chopped off my hair (#shorthairdontcare),  I started using it more.  It takes care of any frizz I'm having, protects my hair from heat damage and leaves my crazy waves/curls, very close to straight.  It features coconut oil and olive oil, but doesn't seem to weigh hair down at all.  This product is made for people with fine hair, but believe me, it does my thick hair some good.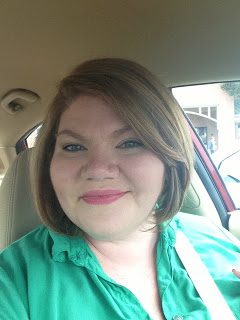 Smooth hair!! 
Those are my August Favorites! Hope you guys enjoyed them!
 Did you have a particular product you loved this month? Let me know!