Not quite sure where the weekend went, but here we are! I hope that you guys are having a productive Monday so far. Whether that means you're hard at work or you're working hard at that Netflix show you're watching. This morning I've gotten dinner in the crock pot, made my bed, put dishes into the dishwasher and made coffee. That's about as productive as I've gotten so far and honestly, that's ok!
What did you do over the weekend? We had family over on Saturday and it was so good to see them. We got takeout from some of our favorite restaurants and just hung out. Yesterday was a combination of Rob watching football, me doing blog work, and we also worked on our bathroom project some more. You guys, it's so close to being finished. So.Close.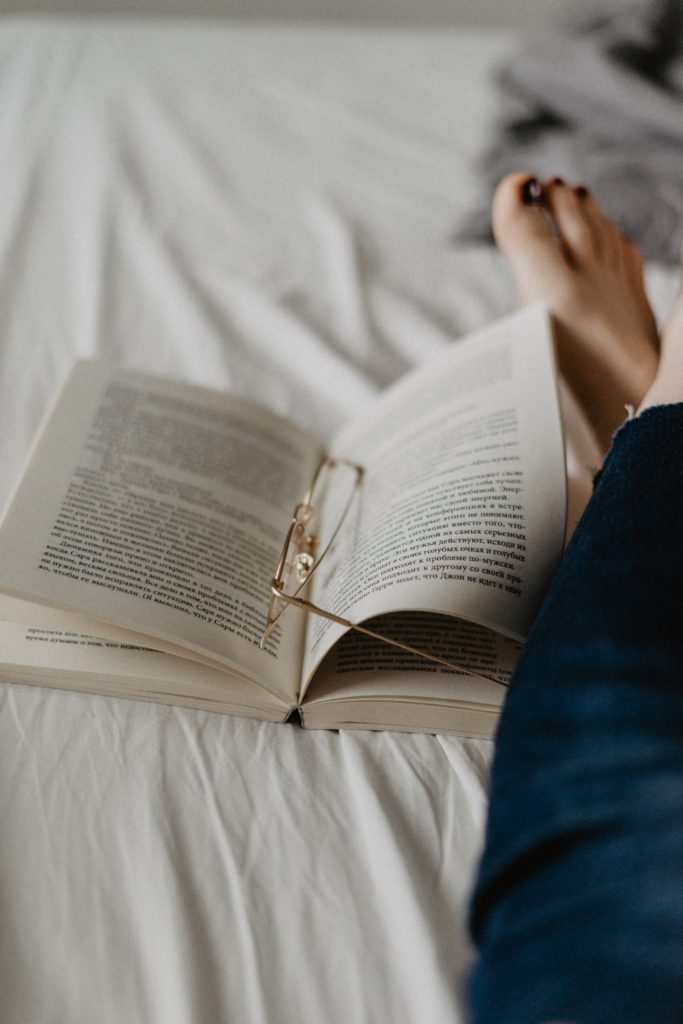 Things You Should Know About…..
We ran out of Iced Coffee this morning and I had to resort to my Chemex. Honestly, I love the coffee it makes, but it takes way too long to make during the week when I need something quick. So that was my reminder that it's time to order Nespresso again. I'll be ordering some Pumpkin Spice, Cafe de Puerto Rico, and Stormio.
The Koop New York is a brand that I discovered during the pandemic. They are a Brooklyn based scent company and are a female owned, small business. The candles I purchased were incredible. They just restocked and did a little refresh on the candle packaging. I'm excited to order some of their new fall scents.
I need to drink all the water this week. I was slacking last week. This week, I'll be on top of it!
I got a new easel for my cookbooks for my kitchen. It was under $10.00 and it's perfect! This is also a gentle nod for me to use my cookbooks!
Rob and I watched the Chef's Table on Netflix that featured Snow's BBQ in Texas and now I want to order some BBQ because they deliver! Tootsie's story broke my heart and made me smile at the same time. 85 years old and still killing the BBQ game!
I've been giving my hair a break from heat tools. It got super frizzy and I just noticed a lot of shedding happening. Plus, my scalp started to freak out with the weather change. UGH! So I'm working on giving it some love. I ordered the Living Proof Restore Repair Hair Mask. I've been letting my hair air dry (which I HATE) and I've really been focusing on keeping my scalp clean (no dry shampoo) and using my Olaplex products religiously. No flat iron, no hair dryer, no curling iron. I even canceled my hair appointment so I give my scalp a bit of time to heal before I bleach it again.
I read A LOT about the Giorgio Armani Neu Nude True-To-Skin Natural Glow Foundation. It's on sale on Nordstrom's website right now and I ordered it. I'm not wearing a lot of makeup, but I'm about out of my Armani foundation I love and this one seems like it's a light coverage, your skin but better type of foundation. Plus, it has an almost 5 star rating.
You guys know that i love Libro.fm for my audiobooks. They partner with local, independent bookstores. I've got quite a few audiobooks that I'm listening to and I am going to include an audiobook for my next Book Club pick or October!
The goal that I've set for myself this week is to actually get dressed and make an attempt at my appearance. I've been living in sweatpants and leggings for too long and I think it's starting to mess with my mental health, ha! So I'm going to plan some outfits and go from there. I miss fashion. I LOVE this Midi Skirt (plan to pair it with t-shirt and sneakers for now, but can dress up as well) this short sleeve puff sleeve dress is adorable and I love this Open-Front Blazer.
Hope everyone has a great week! I'll be back with another post on Wednesday! I'm sharing my favorite Vitamin C Serums and why I think it's a skincare product everyone needs to be including in their routine!
Shop The Post