May Beauty Favorites
Kiehl's Creamy Eye Treatment ($28.50-$47.00)
Where do I even begin when talking about the Kiehl's Creamy Eye Treatment.  Holy-Grail status? YES! This ultra-luxe, creamy, rich and thick eye cream contains Avocado Oil which helps restore the natural moisture barrier to the skin, Beta-Carotene which helps to protect the eye area and also Shea Butter which is seriously hydrating.  The main reason I love this eye cream so much is that it's super hydrating, but it doesn't feel tacky and heavy on my skin.  It also brightens up my eye area and I have zero issues with my eyes watering when I apply this to my eye area.  Also, this doesn't move once applied! So no worries about it migrating to your eyes, which is perfect for when I'm wearing contacts.
A few tips that are important: You can keep this refrigerated which feels amazing on the skin when you're hot and feeling a little de-hydrated! This is a great eye product to use when flying.  I sometimes apply this to my under eye area and just let it sit on my skin the duration of my flight.  It leaves my eyes feeling and looking super hydrated! I think this is a brilliant eye cream to use before applying your concealers,etc.  Since it doesn't move, it also helps to keep your makeup in place.  IF this is too heavy of a product for you, try using this only at night and not during the day.  Remember, just apply about a pea size amount to your ring fingers, warm it up (rub together) and apply it tapping it onto the eye area and up to the orbital bone.  DO NOT RUB THIS product around the eye area.  That's how we get wrinkles, ladies!
First Aid Beauty Eye Duty Triple Remedy ($36.00)
Need an eye product that helps de-puff, brighten and smooth the under eye area? Here you go.  I use this product when I need to give myself a "I just slept twelve  hours" look because I'm suffering from dark circles, puffiness and dehydrated eyes.  It happens to all of us, but the good news is that with a product like this First Aid Beauty Eye Duty Triple Remedy, we can fake it all day long!  I plan on doing an entire post all about this eye product, so I'm not going to go into a lot of detail, BUT this has quickly become a go-to product!
First Aid Beauty Ultra Repair Liquid Recovery ($38.00)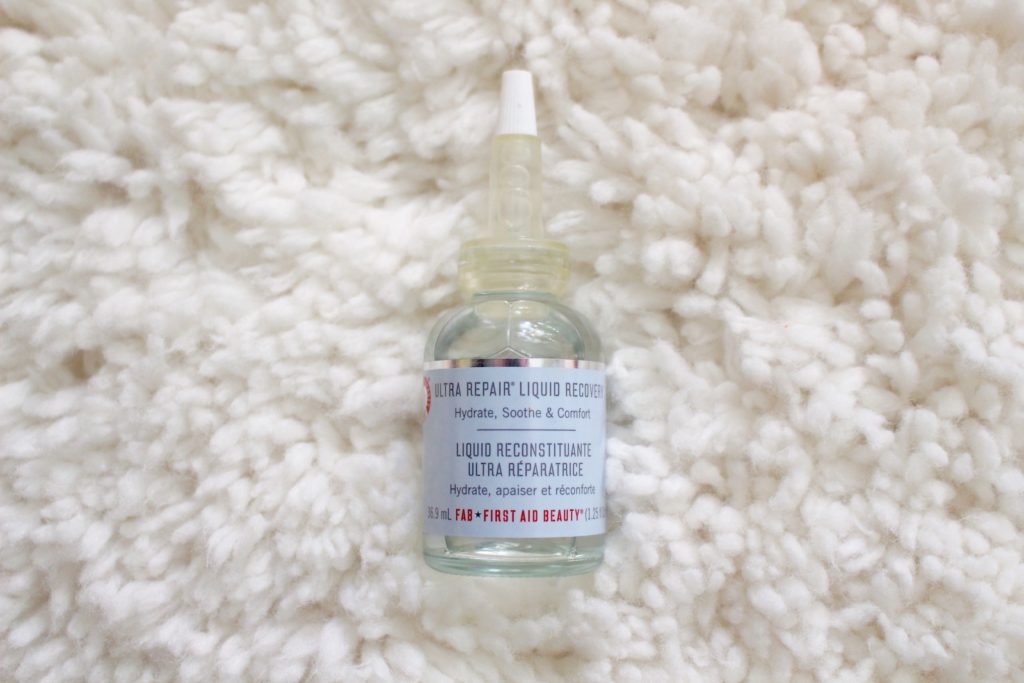 Suffer from dry patches, redness or blotchiness? Then this product might be for you.  I apply this immediately after cleansing my skin and I'm left with a more hydrated, smoother skin.  I notice that my dry patches that never seem to go away (around my nose and eyebrows) have vanished and my skin seems less oily and red when I've used this.  So far, I'm seriously impressed.  Again, expect to see a whole blog post about this product!
Paula's Choice Skin Perfecting 2% BHA Lotion ($26.00)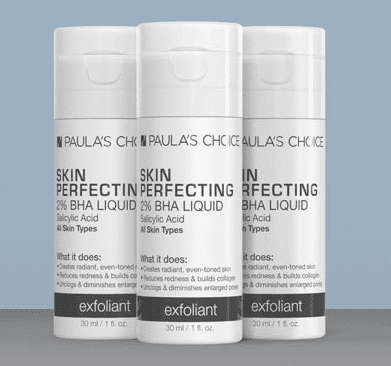 Image/Paula's Choice
Whenever I stop using this product, I immediately notice my pores are larger.  As soon as I start using this product again, I'm left with much smaller pores.  This leave-on exfoliant is seriously amazing.  If you suffer from acne, blackheads or enlarged pores-I can't say enough good things about this product.  PS It's fabulous for sensitive skin!! **There is a special going on right now where you can get a deluxe trial size of this for $9.00!! I'm not being sponsored or paid to talk about this, I just really love it!**
Nars Pure Radiant Tinted Moisturizer ($43.00)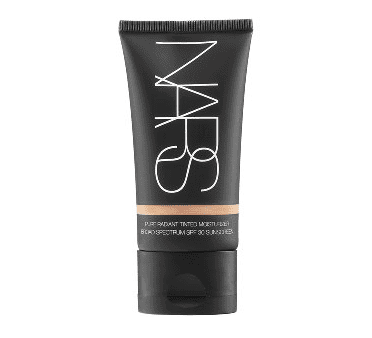 Image/Sephora
I wear shade Finland (sometimes Alaska when it's closer to Summer) and it's a perfect match for my skin! I feel like this is one of the only Tinted Moisturizers I can use that actually helps give me a great complexion and also has a shade available that doesn't turn me orange as I wear it.  This is an oil-free formula that provides sun protection (SPF 30) and also botanicals that will help rehydrate the skin.  It is fragrance-free and is a great option for anyone with sensitive skin.  I love the finish of this tinted moisturizer so much.  It's not heavy feeling on my skin and it covers up any discoloration perfectly.
YSL Glossy Stain Pop Water in Wet Nude #208 ($36.00)
I've just recently picked this up, but I haven't put it down since I purchased it! It's supposed to be super hydrating on the lips (up to ten hours of hydration) and so far, I can say that it does hydrate my lips, rather than drying them out.  I just adore this color.  The price tag is a bit steep, but it's YSL! This isn't horribly sticky, but I'd also say that it doesn't last lengthy amounts of time on my lips either, so you will need to re-apply as with most glosses! Can we just take a moment for the gorgeous packaging! Their products are gorgeous!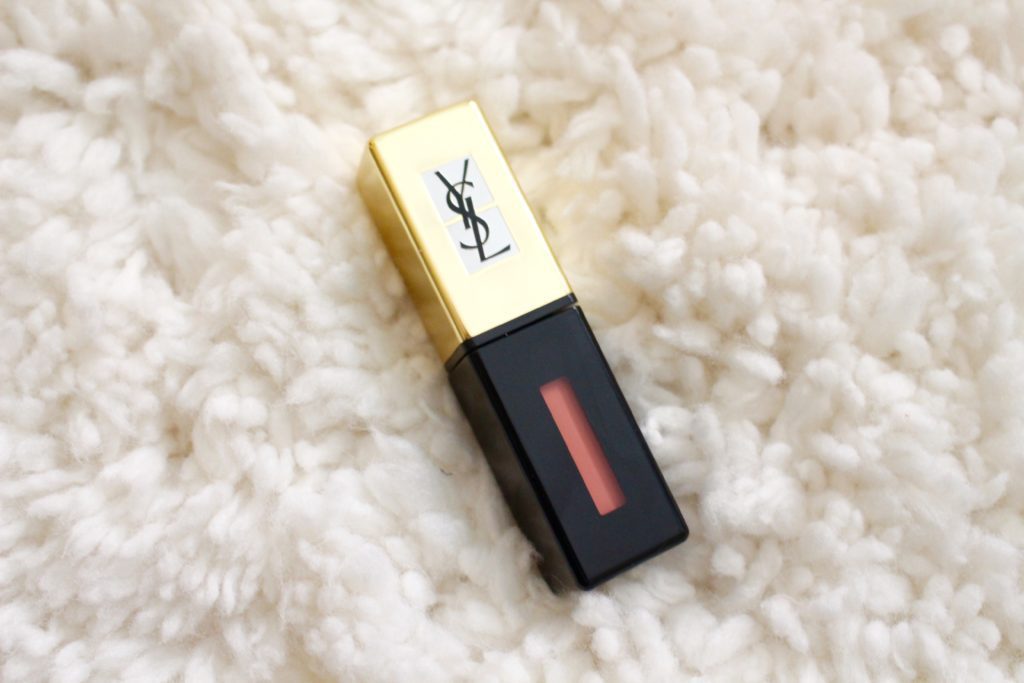 The original Bare Minerals Foundation ($28.00)
An oldie, but a goodie.  I go a long period of time loving this product and then I'll run out and think that I should try something new, but the truth is, I always end up going back to this.  It's award winning for a reason.  I'll use this on it's own as my main foundation OR I will use this to set my makeup.  It provides you with sun protection and a gorgeous complexion!  I wear the shade Fairly Light and it's a perfect match for my skin right now.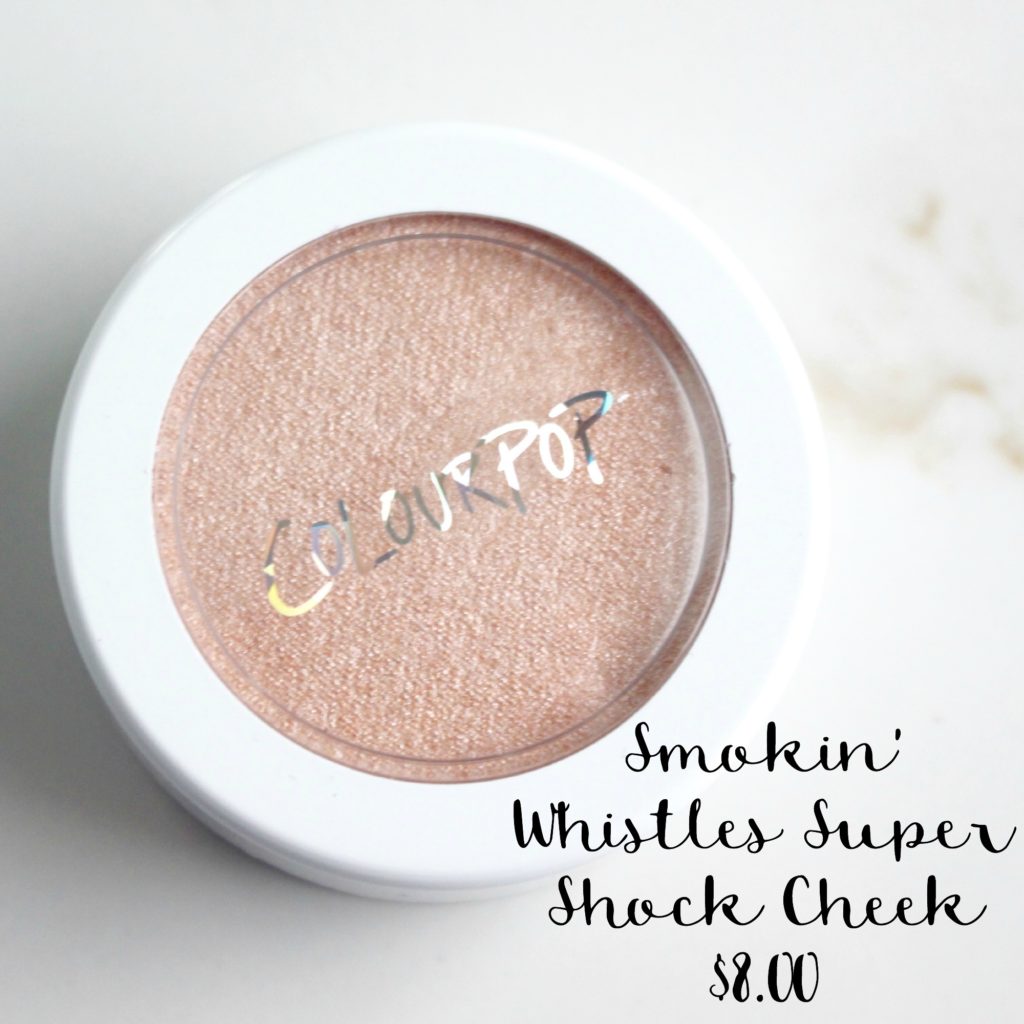 I did a post all about the products that I ordered recently (You can read that here) and I've been using these products almost daily since I received them.  They ultra creamy silk- like texture of these products makes applying and blending them so easy and they are loaded with pigment.  For the price that these products are at, I am seriously blown away.  Have you tried any yet? I am going to be placing another order ASAP because I'm loving them.
I've got some awesome products that I'll be talking about on the blog soon!  I can already see quite a few making it to my favorites list because they're so good!  What else is coming up on Simply Stine? A review of some new YSL goodies and talking about a Nordstrom event that I recently attended! I'm starting a new, shall we call it "healthy diet" and I'm going to be talking about it on the blog more and more.  I want to start incorporating other parts of my life, other than beauty.  I know I've been talking about this for a while, but I'm finally comfortable enough and at a point where I have the time to start making those changes on the blog.  Also, I've got a huge empties post coming up soon! Stay tuned!!
Affiliate Links included!