So long, March!  Who's ready for April?!? March was what I consider one of those months.  We had our 8th Wedding Anniversary (and that's great) but the actual day was just a disaster.  March is just that one month where nothing ever seems to work out for us and I'm ready for April. However, I did have some really good Beauty products that I kept reaching for over and over again,  so shall we talk about my picks for March Beauty Favorites?
1. L'Oreal LA Palette Nude 1 and 2 ($15.99 each)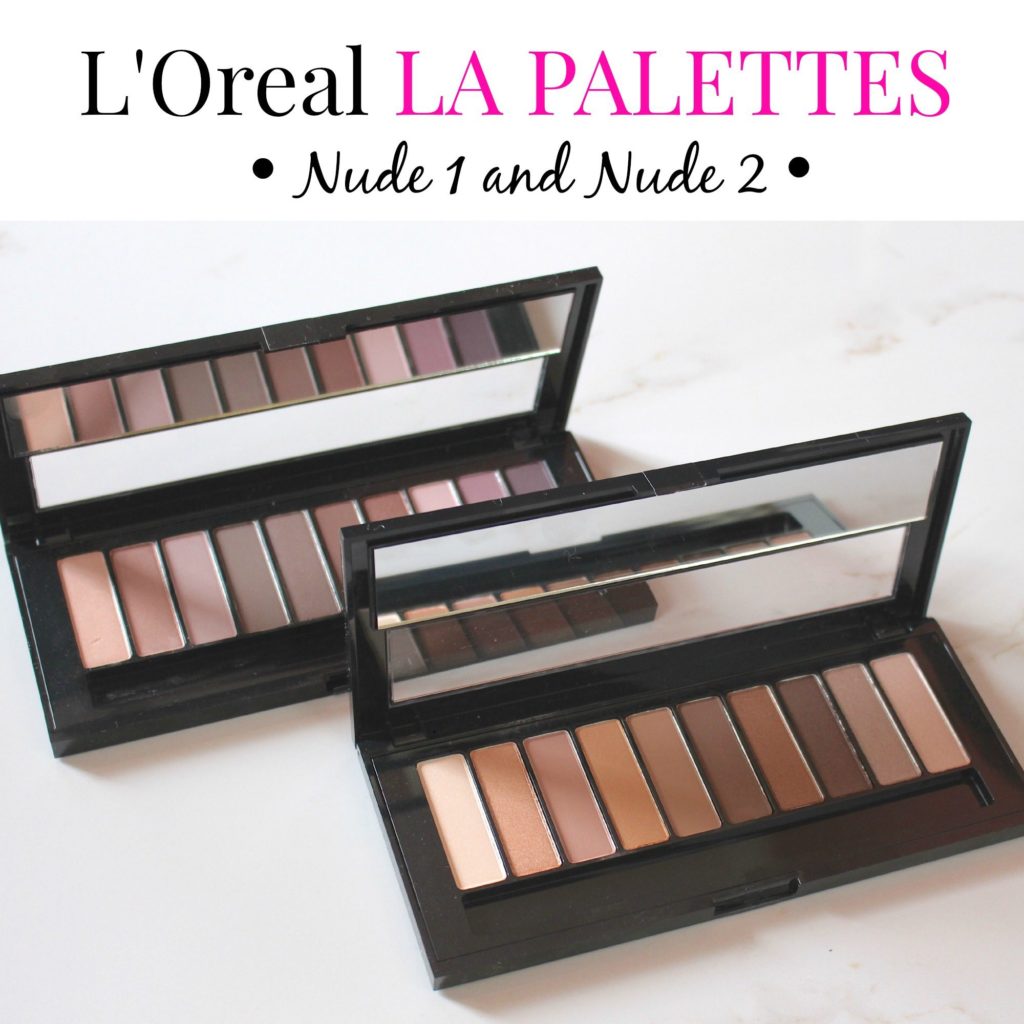 I can't even begin to tell you how much I am loving these palettes.  Affordable at $15.99 a piece, they offer you 10 shades that are perfect for some seriously gorgeous and pretty Spring Makeup looks!  Very pigmented and the color selection is incredible.  In the Nude 1 we have more warmer, gold/bronze shades.  In the Nude 2 we have cooler, mauve/plum shades. You can use the palettes separately or together, which I love! I wrote about these palettes when I first got them and if you didn't read that article, here ya go!
2. Surface Bassu Hydrating Hair Masque (Available at select salons only $26.00 and up)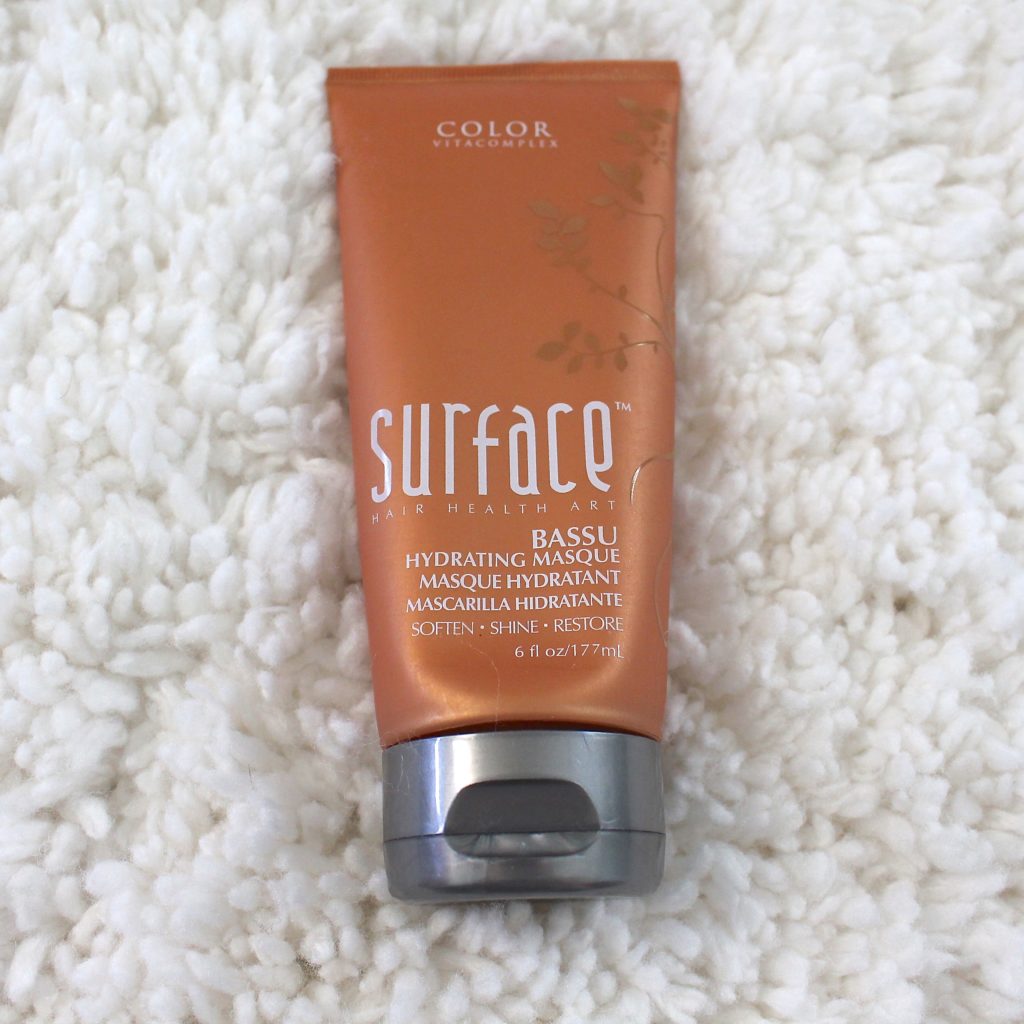 I've been trying to lighten up my locks, slowly, so I make sure I'm not frying my hair in the process. Blondes have more fun, right?!? One product my stylist suggested that I use at home was the Surface Bassu Hydrating Masque.  This hair masque makes my hair so soft and shiny and I haven't felt that my hair has felt the least bit damaged at all since I started using this hair masque.  It contains Babassu Seed Oil which helps to moisturize and condition the hair.  I use this about once or twice a week and I apply it to damp hair while I'm in the shower.  I'll leave this one for about a minute or two and then rinse.  On days when I have a little more time, I'll wash my hair and apply this and wrap my hair in a warm towel and let it sit on my hair for about an hour.  You can even apply this to your hair and use your dryer and then rinse.  Either way you use this, it's amazing! PS It smells amazing!
3. Revlon Colorstay Gel Envy in shade Royal Flush ($7.99)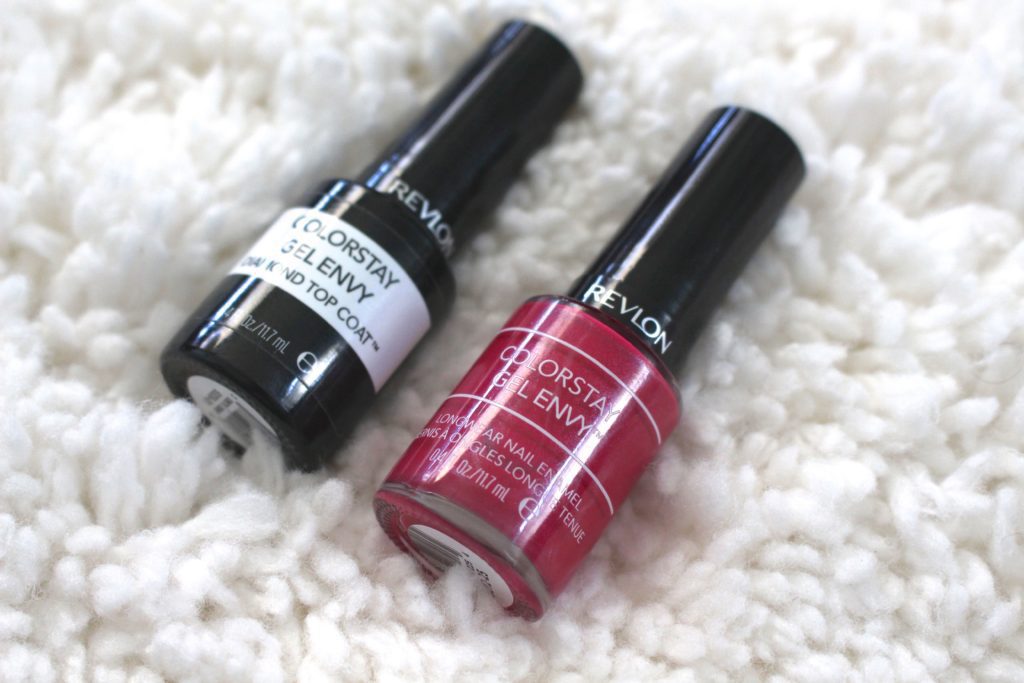 I've been a big fan of the Revlon Colorstay Gel Envy polishes since they came out.  I think there has only been one color that just applied horribly, but other than that, I think they work great on my nails!  I recently picked up the color Royal Flush and wow! What a gorgeous color for Spring!  I apply this and then follow up with their Diamond Top Coat and I'm good for about a week normally.  Super affordable and they have so many colors to choose from!
4.  Avon Ultra Color Indulgence Lip Color Rose Bouquet and Pink Blossom ($9.00 $4.99)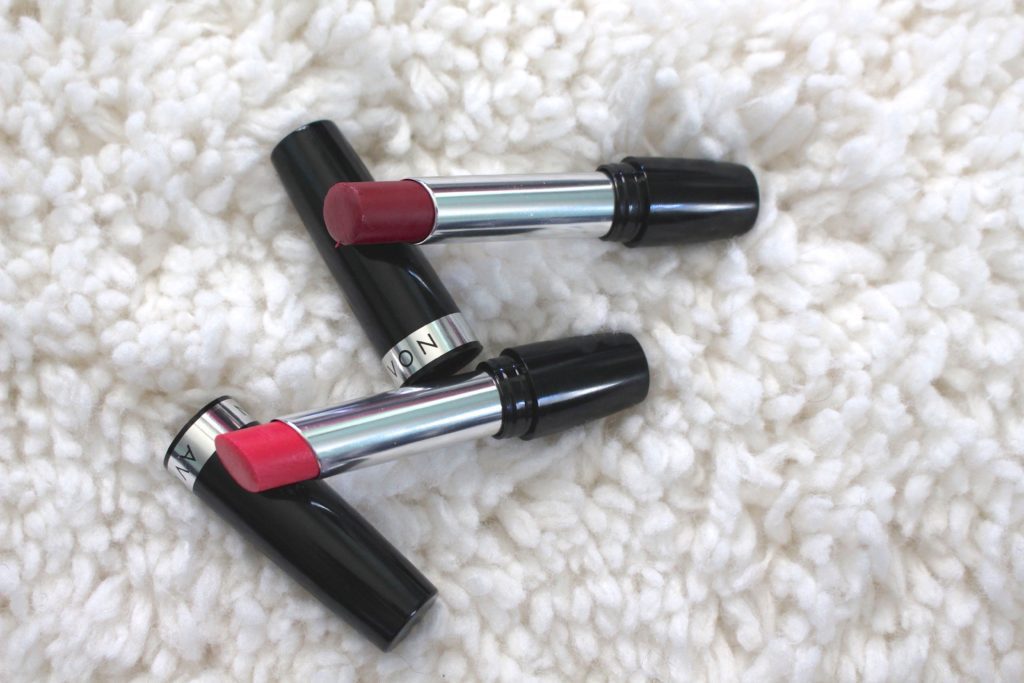 I can't explain my love of these Avon Lipsticks enough.  A cross between a Balm and a Lipstick?!? They are super pigmented, but not heavy and they don't dry out my lips.  I picked up two colors.  Pink Blossom, which is a super girly cotton candy pink and Rose Bouquet which is a gorgeous berry shade.  They are so good that I'm ordering more colors!  I think these will be fantastic for Spring and Summer.  Apply a thin layer or build it up for a more dramatic look.  I think you'll love these and especially their price!
5. Bobbi Brown Long-Wear Even Finish Foundation ($48.00)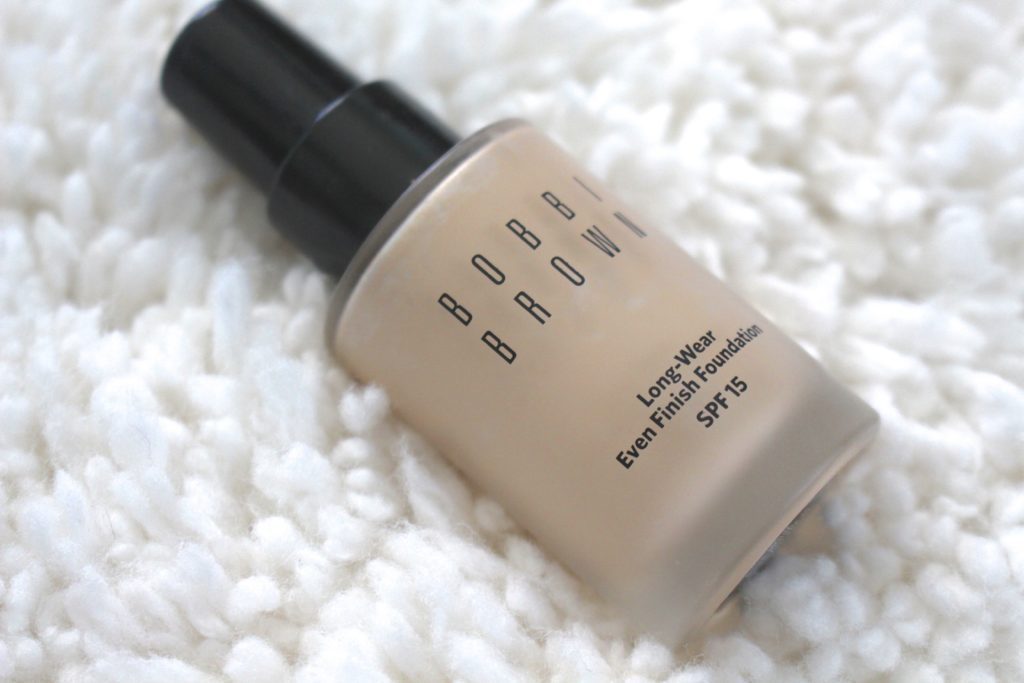 I attended a Bobbi Brown event last Spring or Summer at Nordstrom and this was the foundation they used on me and I've loved it since.  I have recently started switching up my foundations and I've been reaching for this one more and more.  It's a perfect color match on me and I like that it is a long-wearing foundation that contains and an SPF.  I use a couple pumps of this and blend like crazy.  Afterwards, I'm left with fab looking skin! This is perfect for my oily/combination skin.   I will note that there is a slight scent to this foundation, so if you are bothered or sensitive to scents, I'd get a sample of this and try it out before you buy it.
6. NARS Virtual Domination ($65.00)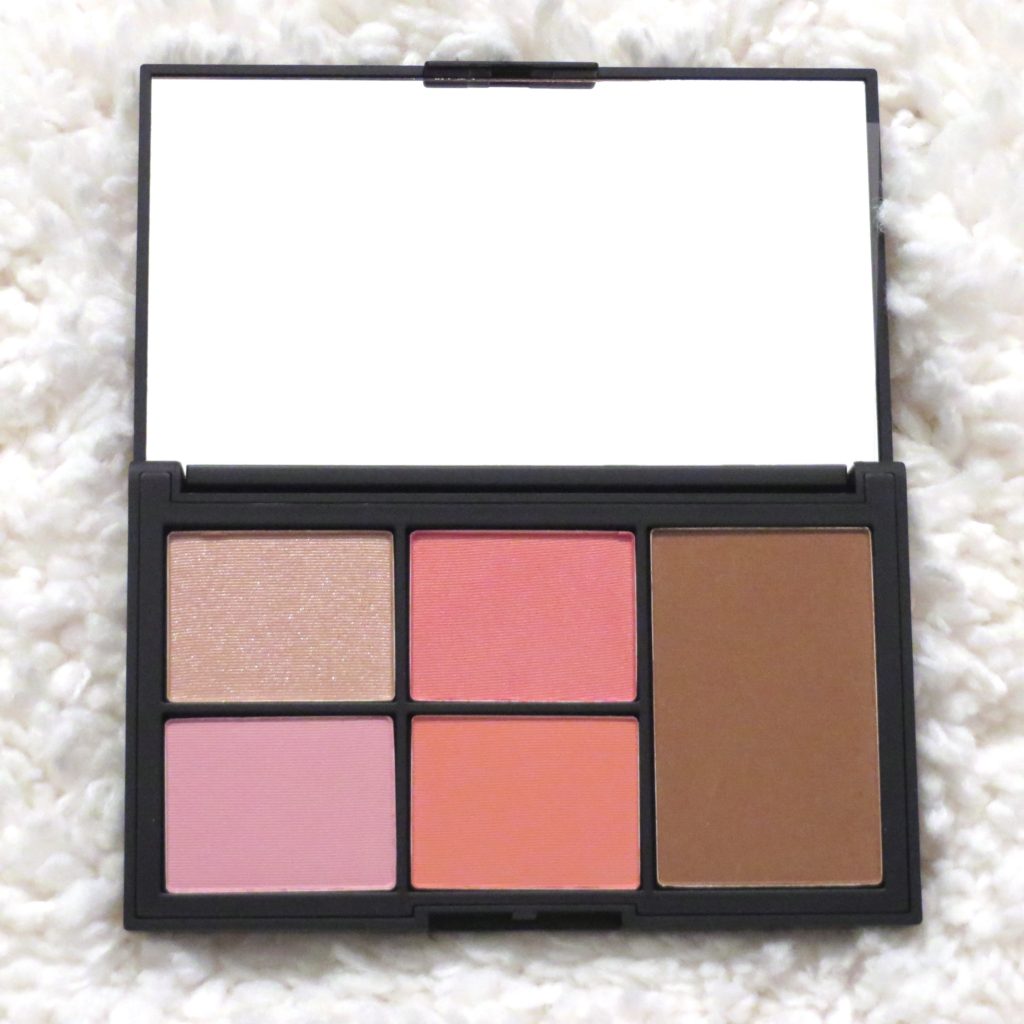 Why oh why are NARS Blushes, Brozners and Highlighters so good? I splurged on this palette last year and I'm still reaching for it all of the time.  It contains some of my favorite shades: Laguna (bronzer), Deep Throat (blush), Sex Fantasy (blush), Final Cut (blush) and Miss Liberty (highlighting blush powder).  These are colors that are so wearable for so many skin types AND having them combined in this palette is perfection.  Plus, I love that they included a gigantic mirror.  This is the blush palette that I travel with since it has everything I need!
7.  Mark All Time Hook Up Longwear Eyeshadow Tender Love  ($10.00)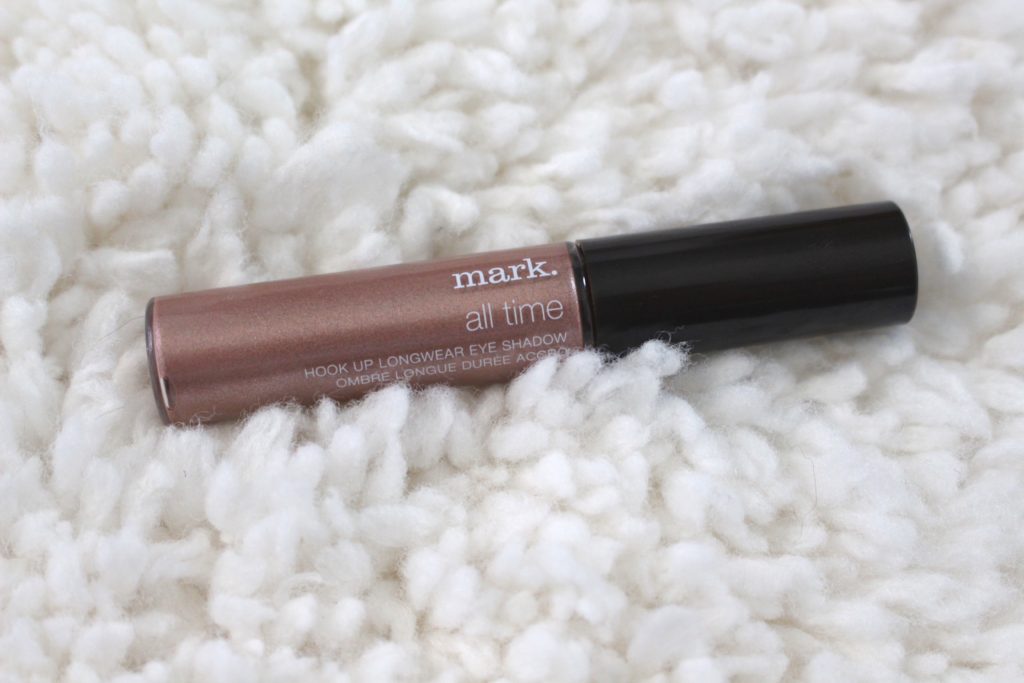 I'll admit, I purchased this thinking it probably wasn't going to be anything I'd like, BUT I wanted to take a chance and I think I needed to spend a few more dollars in order to get free shipping.  #truth  I realized after swiping this that it was one of the most beautiful cream eyeshadows I've seen and this eyeshadow didn't move once it was applied!  It's the most beautiful
8. Bite Beauty Luminous Creme Lipstick Duo (Fig and Date)  ($12.00)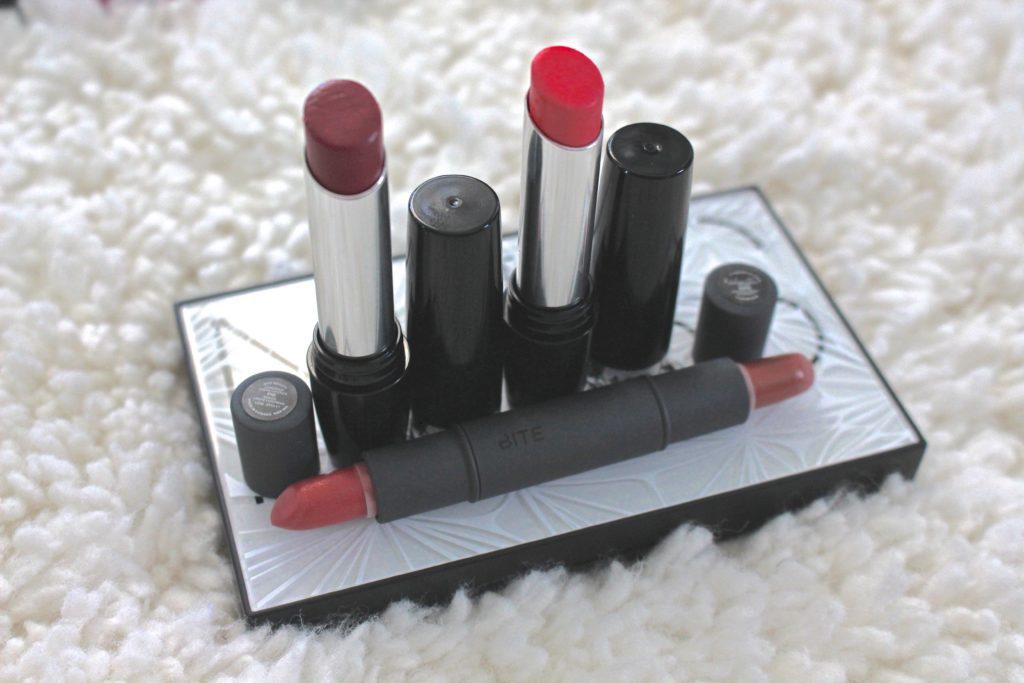 Bite Beauty has been a product line that everyone is talking about for a while now.  I didn't jump on the bandwagon right away, BUT once I did I totally understood what all of the hype was about.  Their lip products are super pigmented, creamy and are incredibly gorgeous applied.  They are also without parabens or anything fake.  Their lip products contain Resveratrol which is an excellent anti-aging ingredient.  I picked up the Creme Lipstick Duo recently (like a month or so ago) at Sephora and I was so impressed with it that I immediately ordered it for my good blogging friend, Vivienne! Fig an Date are just such gorgeous, natural looking hippies to me.  I love how little the package is and it's perfect to take on the go!  I will say that both ends of my lipstick broke off when I was photographing them, but that's ok.  I'll just use a lip brush with them.  Just be extra careful when twisting them up and down. It's still available at Sephora and there is also another color that is available that my blogging friend, Kristina wrote about! Check out that article here!  **PS These are also Gluten-Free!!**
9. Nivea In-Shower Body Lotion ($5.99 and up)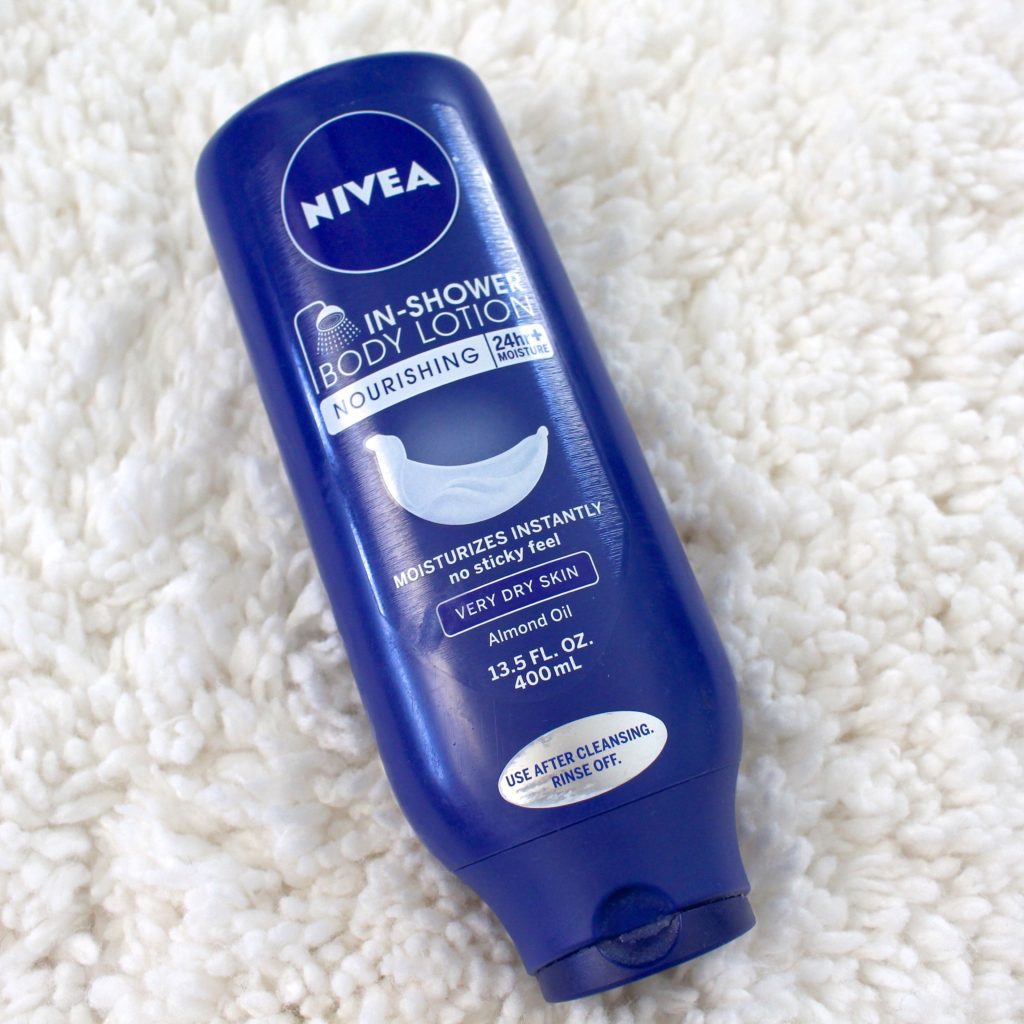 When I saw that Nivea was coming out with a "Body Lotion" I partially laughed at the commercial, but immediately went to Target to see if they carried it yet.  Thankfully they did.  I remember my MIL was with me and even she said "you're just gonna wash it off! what good is that going to do for your skin?" Good question indeed.  So I picked up the Nourishing one that contains Almond Oil.  It was for very dry skin, which is exactly what my skin was at the time.  You first wash your skin as normal and then apply this Body Lotion on afterwards and rinse off.  Folks, this is the real deal.  I was so impressed the very first time that I immediately made my husband try it, who is the ONE person I can go to, to give me a real, honest answer because he doesn't use hundreds of lotions and things that I normally do.  His skin is always dry.  His results were the same!  We've now gone through two bottles of this and I recently picked one up for my mom and sent it to her.  I love how it makes my skin feel.  It's the perfect answer if you're too lazy to apply lotion after the shower.  You can rinse and go and still feel moisturized.  Good job, Nivea! I will never question your moisturizing abilities again!
[line]
[line]
My March Beauty Favorites were some great products this month.  I actually had so many products that I had to stop adding more because I actually had more for my list.  One item was a facial moisturizer and the other was another eyeshadow palette.  The products I chose were a great representation of products that I used a lot for March and I'll talk about the products that didn't make the final cut at a later time.  Keep your eyes out for my March Non-Beauty Favorites coming your way!! Would you guys like to see a post on some products that I regretted buying? I've got a good amount of products I have for that post. Comment below if you'd like for me to do that post!
Affiliate links included