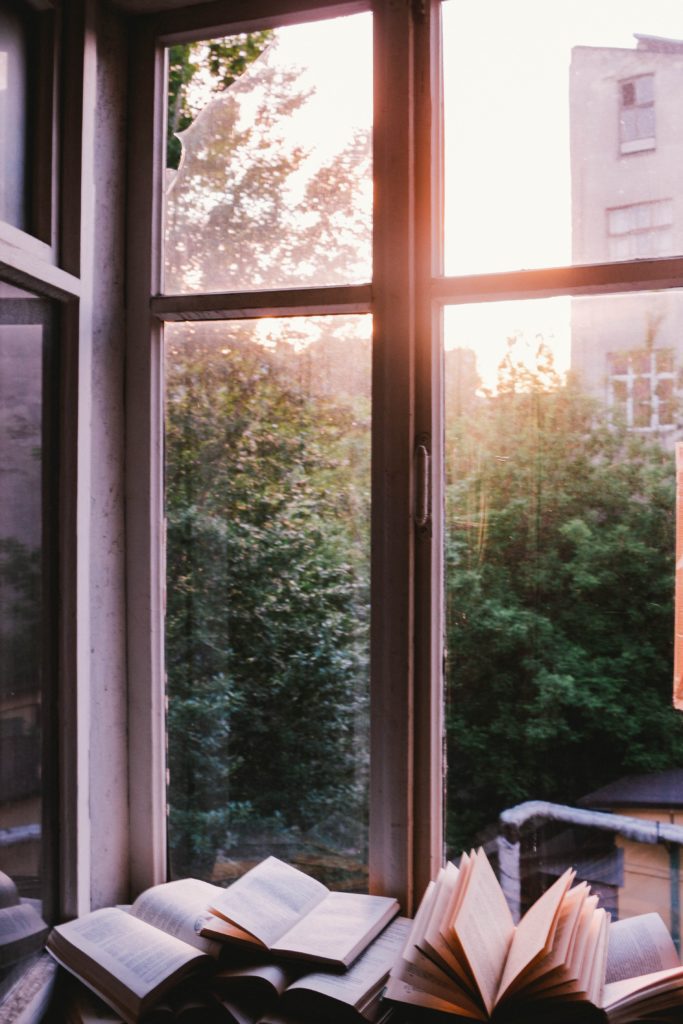 I thought that today I'd share my favorite books that I read in 2020! I set a reading goal of reading at least 40 books in 2020. In the end, I ended up reading 50 books total! Whether or not I hit that goal wasn't super important, but I do love seeing how many I can read in a year.
A lot of you reading my blog enjoy books just as much (if not more) than I do. If you ever want to check out all of the books that I've read, I do a monthly round-up and talk about each of them and what I thought.
2020 was a year of a lot of reading at times and then moments of not even picking up a book for days. I also listened to audiobooks (do we count those as books we read?!?) to help educate myself and also to distract myself from everything that was going on.
There were also books that needed to be read considering what was happening around us socially. Books for educating ourselves and trying to better understand how we can be a better person. Books like:
My Favorite Books I Read In 2020
The books below were my favorite books I read in 2020. I took a long time really considering out of all of the books that I read, what really stuck with me. These are the books that I chose!
This is for sure my favorite book that I read last year. It's a story about two twin sisters who decide to live their lives very, very differently. It explores topics of race, as one decides to live her life as a black woman and the other decides to live her life as a white woman.
It's a really powerful book and I was hooked right away. I highly, highly suggest reading this one.
This book to me a while to get used to as the writing style is very different. You'll see what I mean when you start reading it. However, it's worth a read. It follows two people who I would say are very much in love with one another, but the relationship is doomed from the start. Can love last when someone is repeatedly doing stupid things in the relationship? Can you forgive and move on? When is it time to cut ties?
This book explores all of that and you get a close look at two people who we meet at a very young age and follow them as they grow older. Also, if you haven't watched the show, GET TO IT. It is absolutely incredible. I've watched it at least three times.
I believe I read a review of this on GoodReads, I honestly can't remember. I'm just thankful that the author made it to my radar. This is a love story, but not your average love story. I mean that in the best way possible. This is a story of lost love. I don't want to give anything away, BUT just trust me on this one. You need to read it.
You can read this book as a stand alone OR you can read the first book Abby Jimenez published, The Friend Zone, so you'll know more about a few other characters. Either way, read The Happy Ever After Playlist OR try the audiobook as it's one of my favorite I've ever listened to.
This book deals with grief, romance, mental issues and more. So keep that in mind if any of those issues are triggering for you.
Also, there is a playlist that goes with this book and it's incredible.
This book made me cringe so many times while reading it. This deals with race, class, privilege and so much more. It's a must read book in my opinion. I flew thru this book as it's a page-turner for sure.
I was actually shocked at the amount of bad reviews I read. I don't know, I thought it was fantastic and explored topics that we need to be discussing more.
My MIL is 73 and she told me that this was her favorite read from 2020! You guys, so many people really loved this book and I totally get why. It was such a great read. It is romantic, sexy, and also funny. Also it's an enemies to lovers, gay romance. It's fantastic! Highly suggest reading it!
Shop The Post