Today, I'm sharing some of my favorite Kindle accessories for book lovers. Decorating my Kindle and adding stickers and fun accessories has been so fun. I feel like I can really make a plain device, so much cooler and so much more personalized for me. If you're into fun, aesthetic vibes for book lovers, then this post is for you!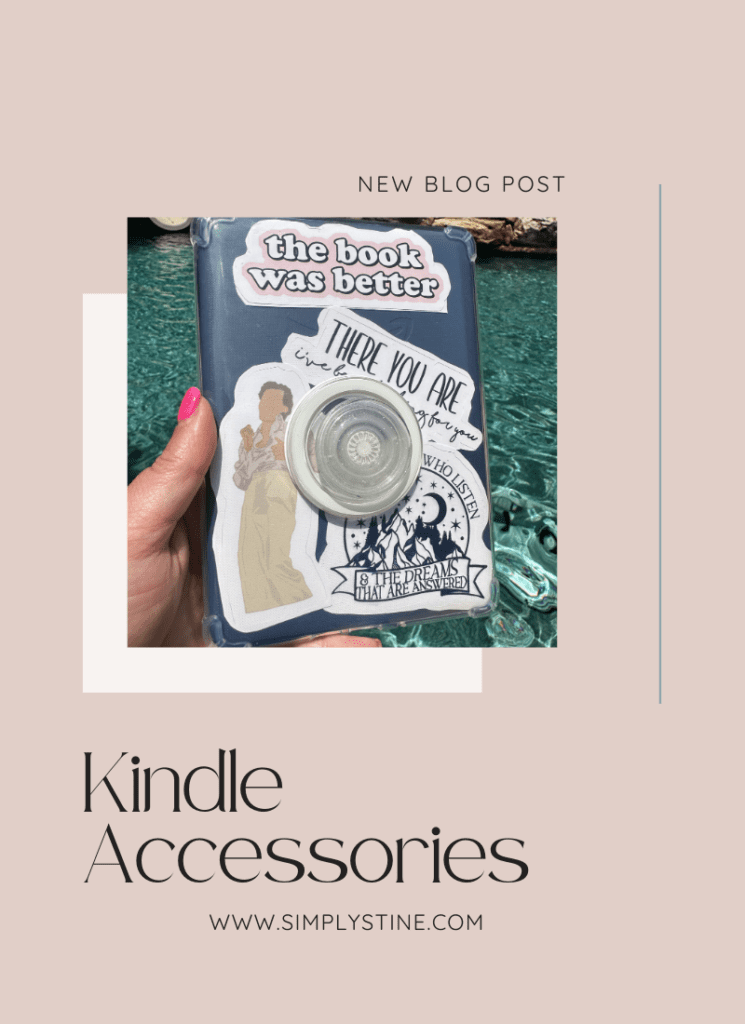 There are so many Kindle accessories available now. We are for sure in our Kindle era. We've got everything from stickers, cute cases, popsockets, and decals that help to zhuzh up our Kindles. We've got the ability to add custom decals to the device. We can add magnetic popsockets to help you hold it easier. It's amazing! If you know me, then you know I'm all about accessories. The amount of book lovers who have been posting their Kindles all personalized are some of my favorite posts on social media right now.

KINDLE ACCESSORIES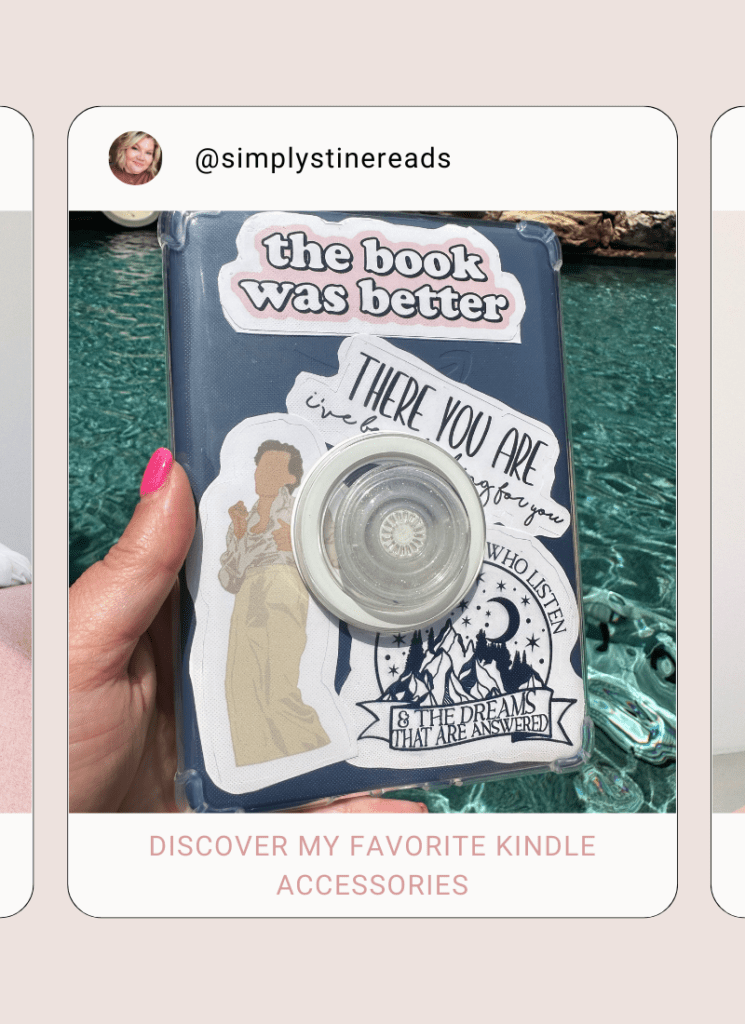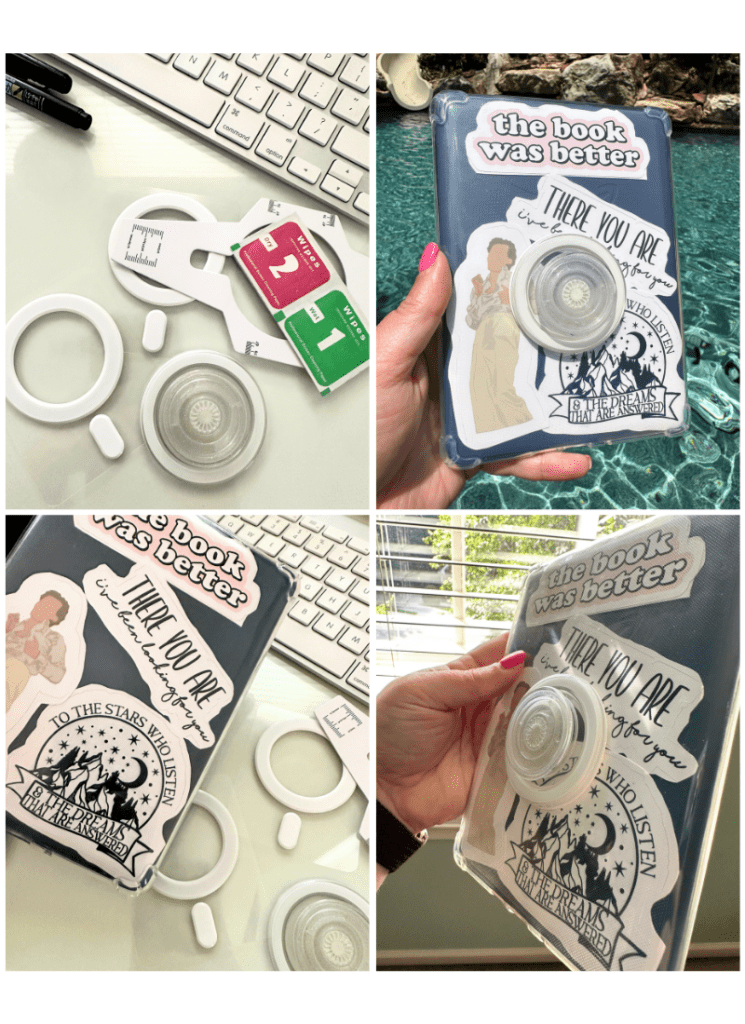 The Magsafe stickers and the PopSocket base magnetic sticker are featured on my Kindle. Peel and stick. Honestly, it couldn't be easier. Adding in stickers is also just as easy with a clear case.
I am so in love with my Kindle. I feel like I read so much more because I have it with me everywhere. It's so lightweight, so I take it to Dr's appointments. I read it by the pool. I took it on vacation with me. It stays in my purse if I leave my house and it's by my bed when I relax at night. I love that I don't need a light to read at night and I can read it outdoors, easily. There's nothing better than a parking lot Kindle reading session with an iced coffee and the AC blasting.
I'll be personalizing my Kindle from here on out! Wanna join me? Tag me on social media if you personalize yours! I'd love to see what yours looks like.
Shop The Post