Today on Simply Stine we're talking about the Kerastase Discipline Hair Care Line and why I've been loving it so much. It smooths my hair and I have so much less issues with frizzy hair since I started using this hair care line. It's luxury hair care, but it's worth it!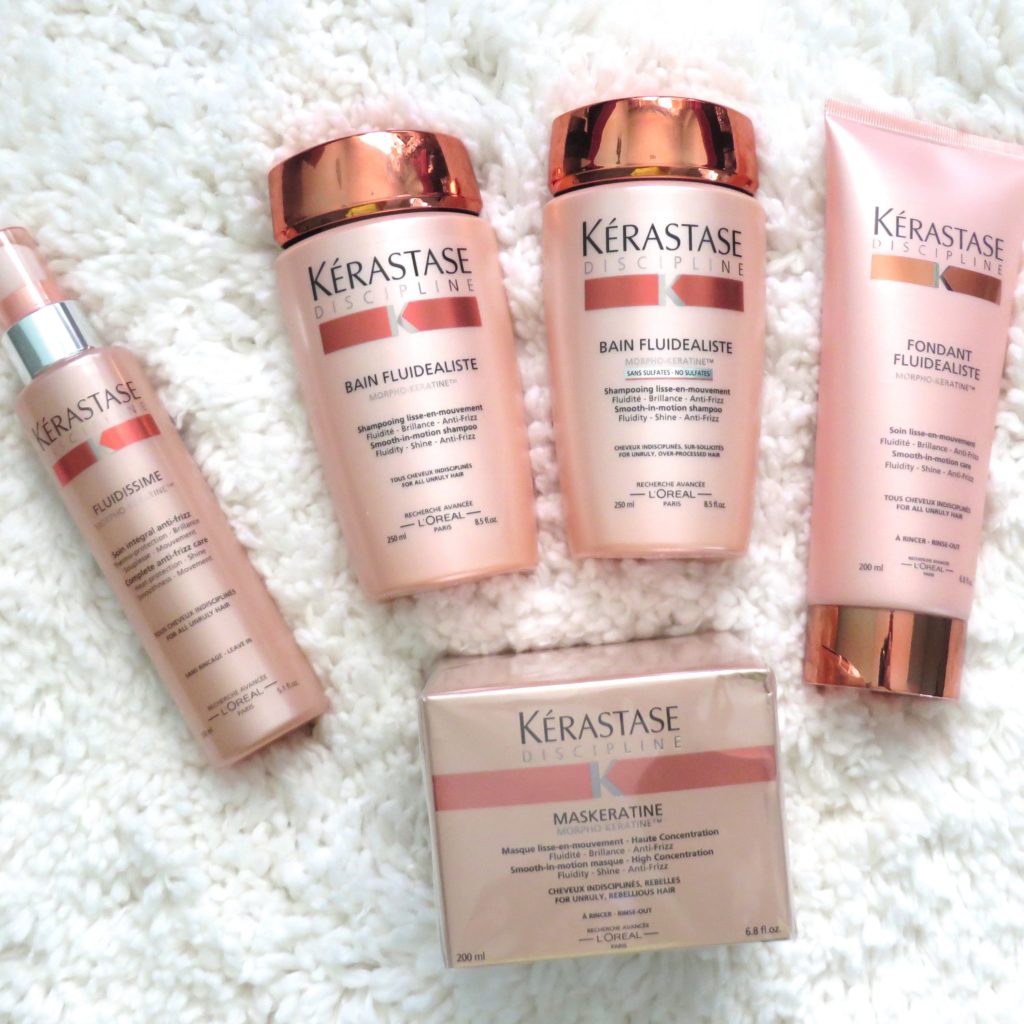 Between coloring, highlighting, blowdrying, curling and straightening my hair; I need help keeping my hair looking healthy. I've long struggled with unruly curls, split ends and frizz. Damn that frizz! It's the one thing that I struggle with, especially living in Humidity USA over here (AKA Georgia).
There comes a time when I like to treat myself to a really, really luxurious shampoo and conditioning treatment. Oh yes. The works! Psst. I've found a great line for just that! Ladies (and gentleman) it's time to tame that frizz with Kerastase Discipline!!
I've been using the Kerastase Discipline line and loving every minute of it. My hair seems softer and more hydrated. My frizz issue has been pretty much solved as well. This product line is made with some pretty impressive ingredients that will help to strengthen and replenish unmanageable hair, transform the hair fibers, tame frizz and protect against humidity (Morpho-Keratine). It also contains a Surface Protector to help detangle the hair and make it smooth and soft. It's so luxurious, I feel like I've been at the salon daily!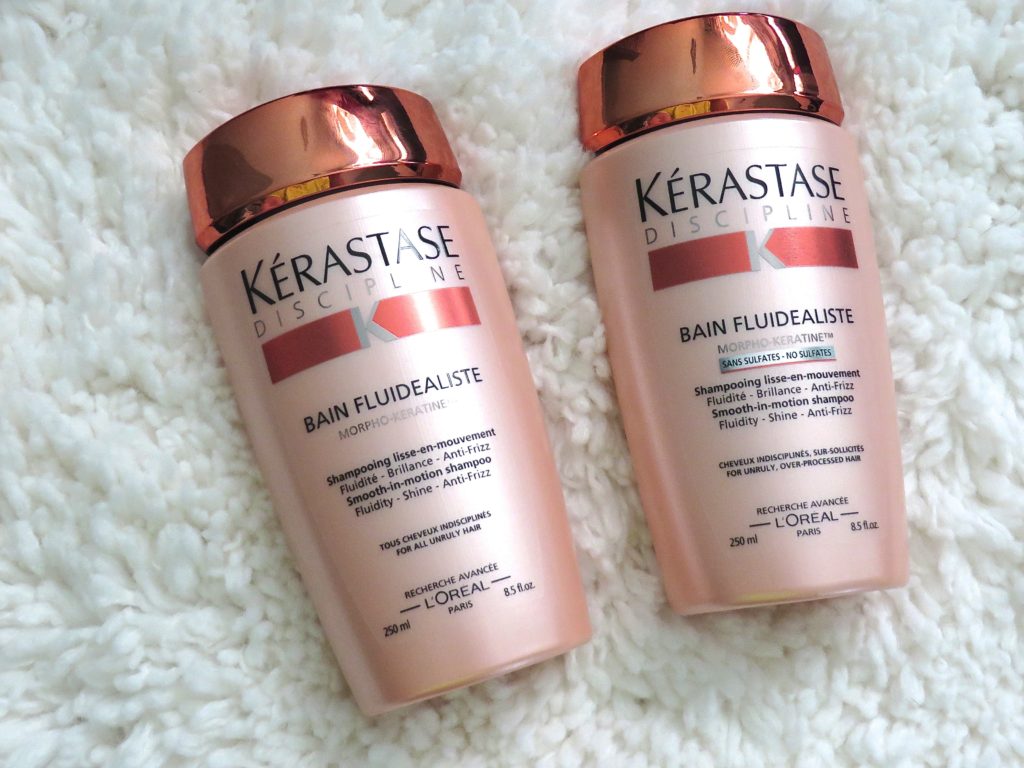 Product number one in the Discipline Collection is the Bain Fluidealiste (Shampoo). There are two versions of this shampoo. The only difference is that one is Sulfate-Free and is made for Chemically-Treated, Unmanageable Hair and the other one is made for Normal, Unmanageable Hair. I've been using the Sulfate-Free one since I chemically treat my hair. A little bit goes a long way!! This shampoo produces an ultra rich lather and smells so clean and fresh!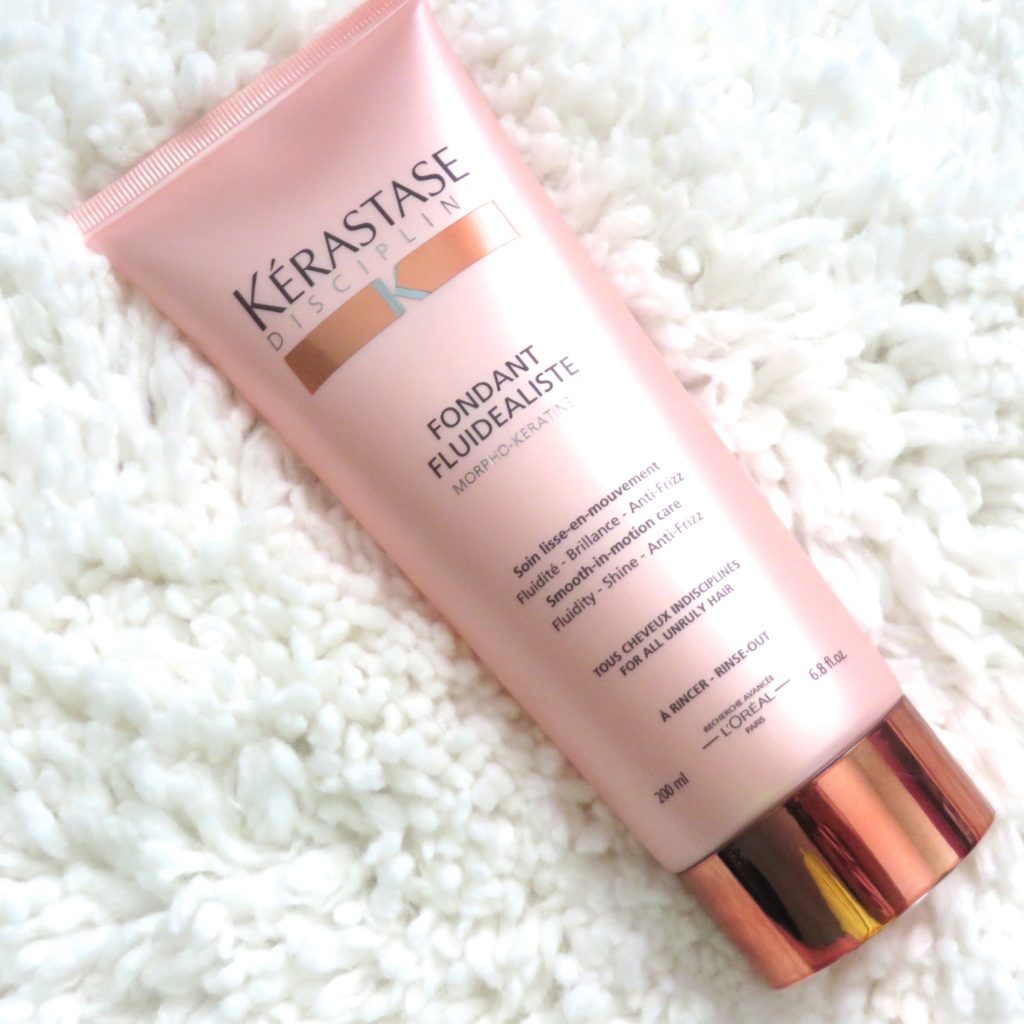 There is also an anti-frizz conditioner called Fondant Fluidealiste. This is a daily conditioner that has the all of the technology I mentioned above, but with added Lipid Agents to coat the hair and provide even more frizz protection. If you are worried about this weighting your hair down, don't be! It's actually made for Fine to Normal Hair Types.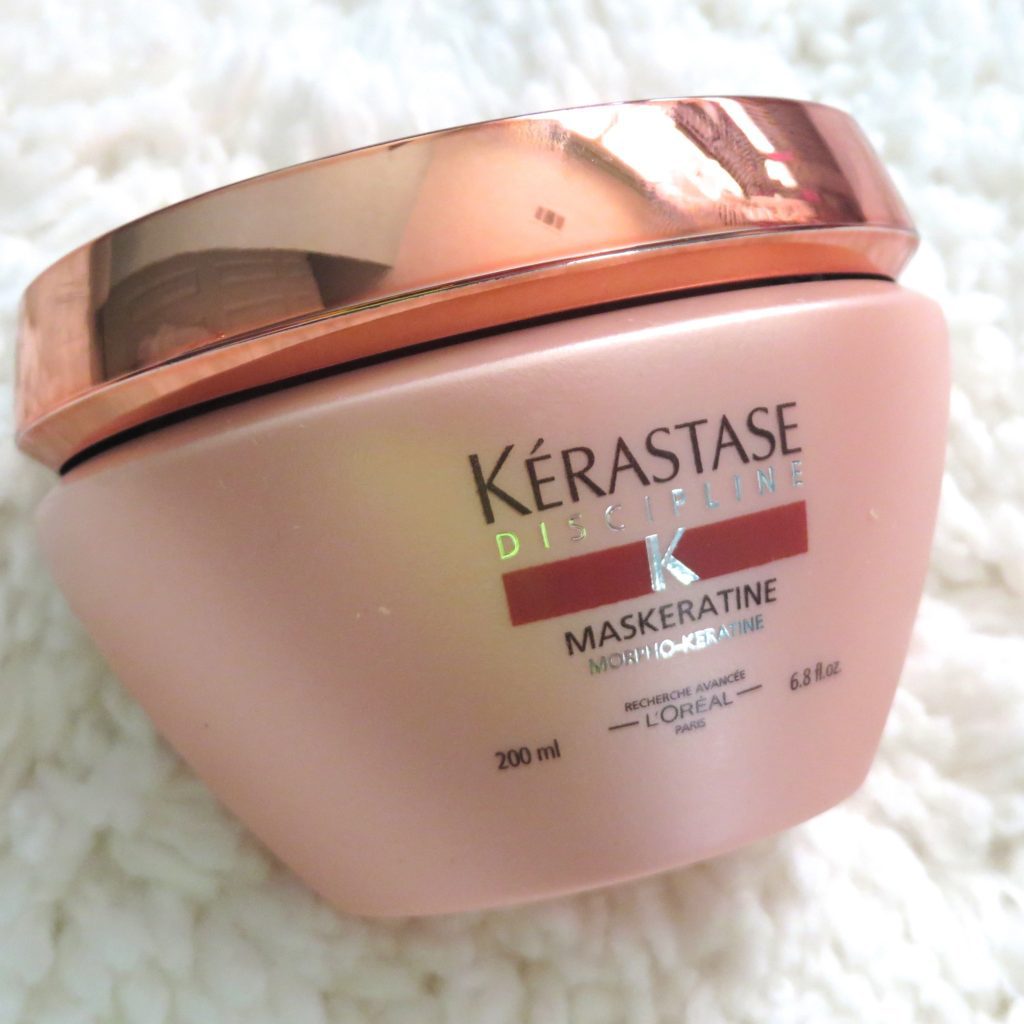 Looking to give yourself maximum frizz control and extreme softness? Then I highly suggest you try the hair masque-Maskeratine. This hair masque is heavenly and makes my hair feel like silk. This contains all of the ingredients I've mentioned before, but it also includes Optimized Starch for maximum anti-frizz control and it helps to facilitate blow drying. I love that this is made for all hair types from fine hair to coarse hair types!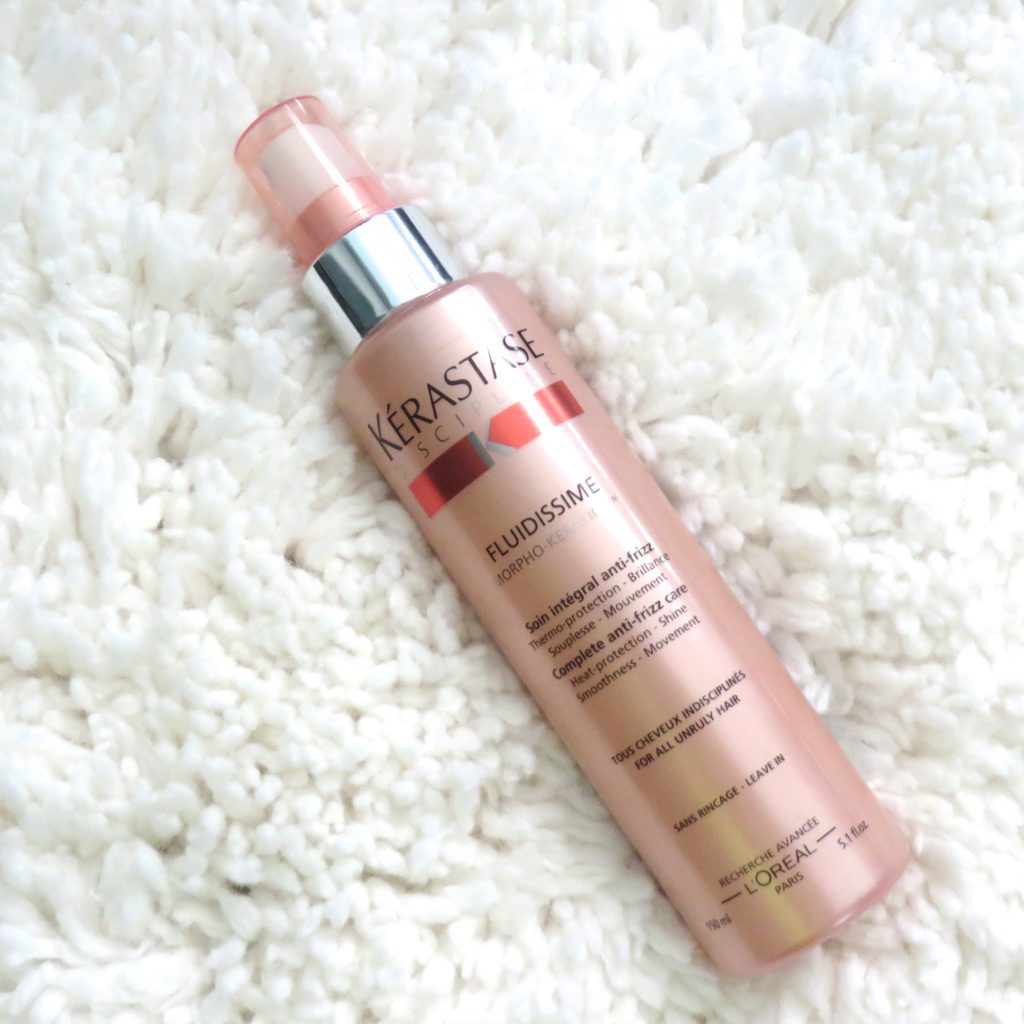 Last but not least, there is a lightweight Serum called Spray Fluidissime. This hair serum helps ease the harmful effects of blow drying and provides thermal protection up to 450 degrees! Did I mention it helps control frizz for up to 72 hours?!? I seriously can't get enough of this stuff.
My one tip when using this hair serum is to not over do it with this spray though. Again, a little bit goes a long way! Spray section by section throughout the lengths of your towel-dried, damp hair and then blow dry. This serum includes conditioning agents that will help reduce static and frizz, a shine amplifier to help give you fabulous shiny locks and Xylose for heat styling protection.
I've been using this product line for quite a while now and seriously, my hair has been gorgeous and so easy to work with. Even my friend who tried this product line, kept talking about how much better her hair was, just after one use!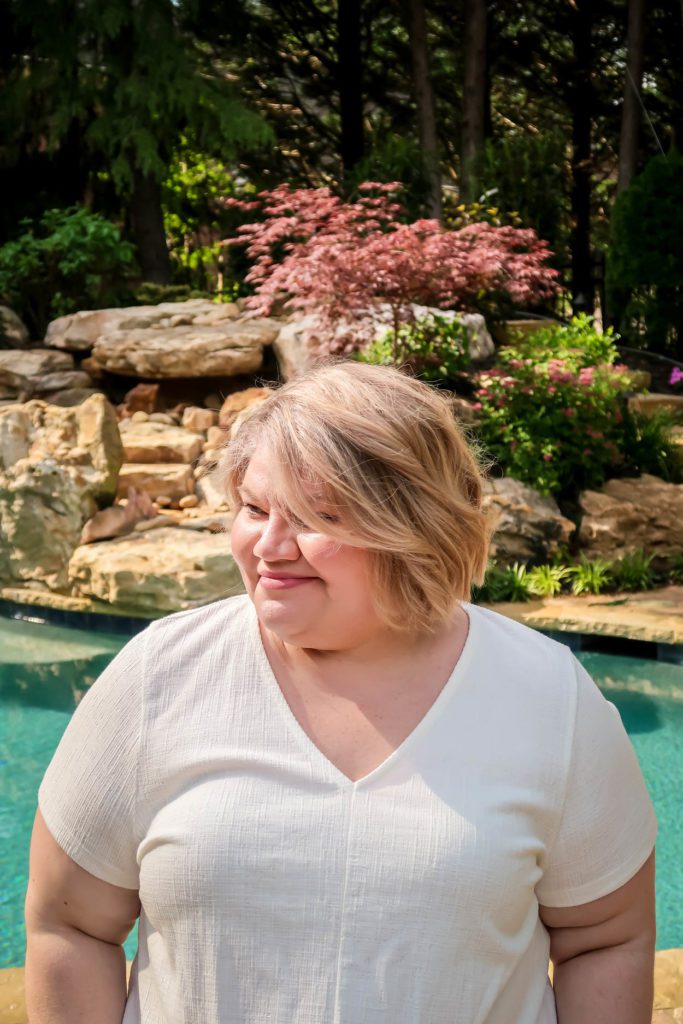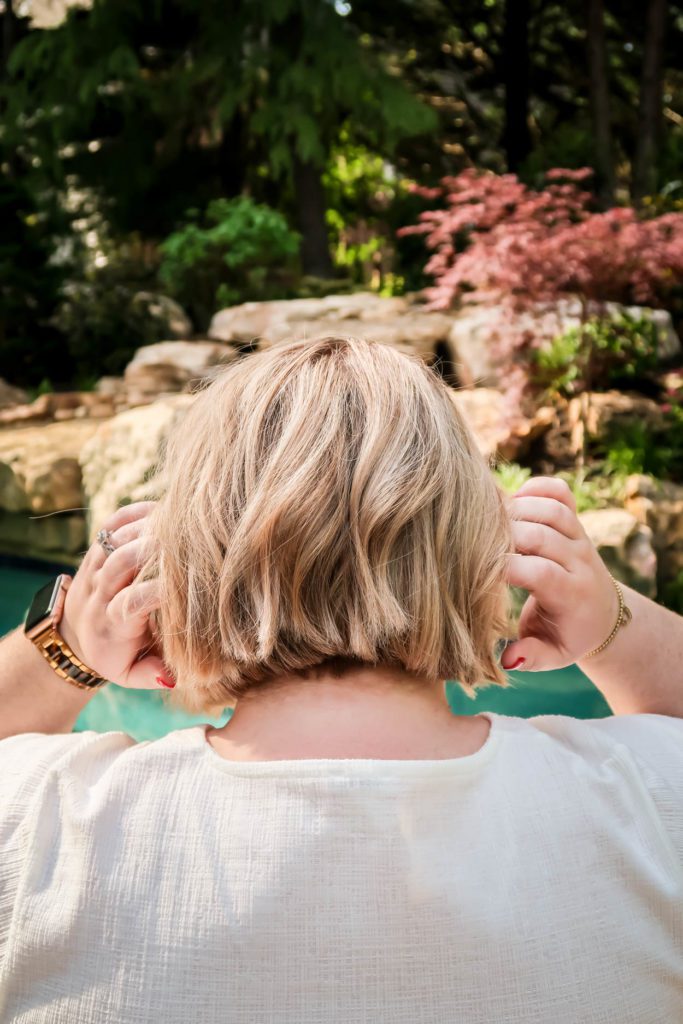 The Kerastase discipline line is available at select salons (and Sephora) throughout the U.S. Please visit www.kerastase-use.com for a salon locator or to purchase the at-home regimen.
PR Sample. All thoughts and opinions are my own.
Shop The Post