Not only does Colleen Rothschild keep herself busy by coming up with some of the most amazing skincare products that I've tried, but she has also ventured into adding Candles into her product line. If you're a fan of Colleen Rothschild Skincare, you'll already know that using her products is like an actual spa session at home. Her cleansing balm is one of the best products I've ever smelled in my life and every time I use it, I'm instantly relaxed. So the idea of her offering candles just makes sense to me. When I got this package from Colleen Rothschild, I knew instantly that I'd love it and that I'd have to share it with you guys.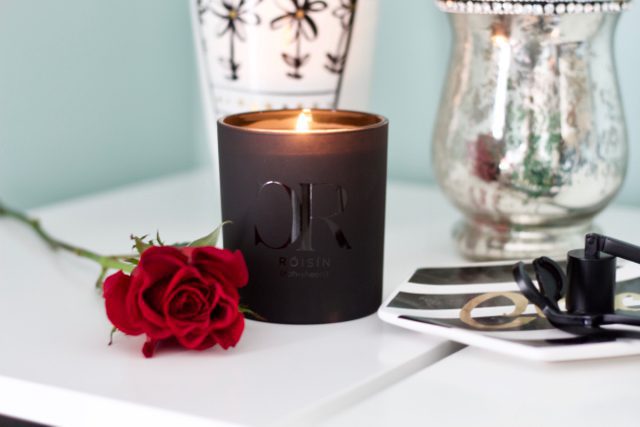 The newest addition to the Colleen Rothschild Candle Collection is the Roisin (Roh-Sheen) Fine Artisican Candle. It does not disappoint this candle snob. Yes, I have no problem admitting that when it comes to luxury candles, I'm addicted. First of all, the packaging. YES! Finally someone who understands my love of simplicity and obviously, everything black. It's sophisticated, it's chic and I love it. This is the type of candle that I want to proudly display in every room of my house. Plus, the scent is so comforting to me. It's got that warm, earthy, rainy-day, kinda sexy scent going for itself. I don't know if I just did that candle justice by describing it, but honestly, it's a very warm, comforting scent that I love to keep in my bedroom and office. I find it very comforting.
---
The inspiration for Róisín (roh-sheen) comes from the Gaelic word for little rose. The name Róisín became a poetic symbol for love in the 16th century. Beckoning to Róisín's Celtic heritage, what comes to mind is a sense of the highlands wide open expanses of lush, green fields with roses growing wild under the warmth of an August sun.
TOP NOTES – fresh dew drops, bergamot, clove
MIDDLE NOTES – earthy rose, ylang-ylang
BASE NOTES – cashmere musk, vanilla
Soy and Vegetable Waxes
High-Quality, Lead-Free Wick
Stainless Steel Wick Trimmer
Stainless Steel Snuffer
---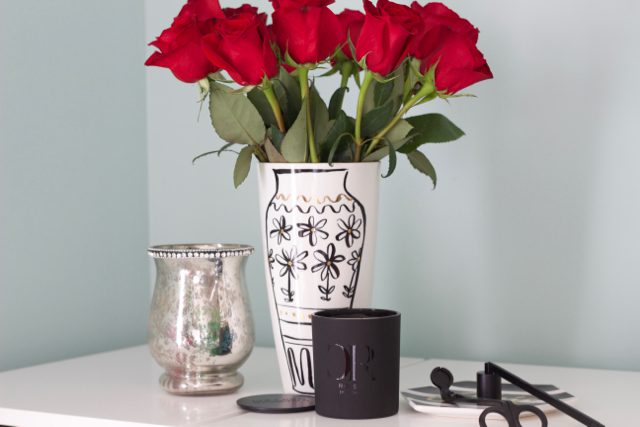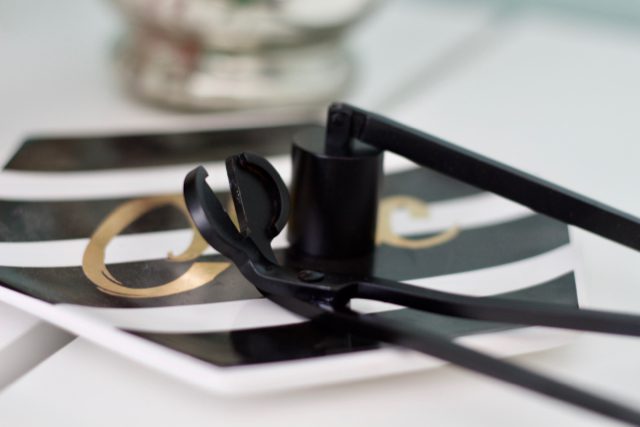 The Roisin Candle Set is on sale for $69.00 which is amazing because the candle itself is normally $65.00 and the accessories would cost you an extra $48.00. So go ahead and treat yo' self (or have someone else treat you, whatever you want) to this lovely candle. It's made in small batches, it's hand poured and it's incredible. For those of you who haven't experienced a high-end candle like this, trust me when I say that they're an incredible addition to your home. There's no comparison between a candle like this and the ones that you pick up at the mall that are on sale for $10.00. You know which ones I'm talking about.
While you're at it, check out her lovely candle accessories. I find that her wick trimmer is perfect for getting the wick to the best height fop optimal burning (it really does make a difference) and the snuffer helps stops wax splattering everywhere when you'd normally just blow the candle out and it also reduces the amount of smoke from the wick. They're packaged just as beautifully as the candle, so again, these would make a great gift to someone who you know loves candles!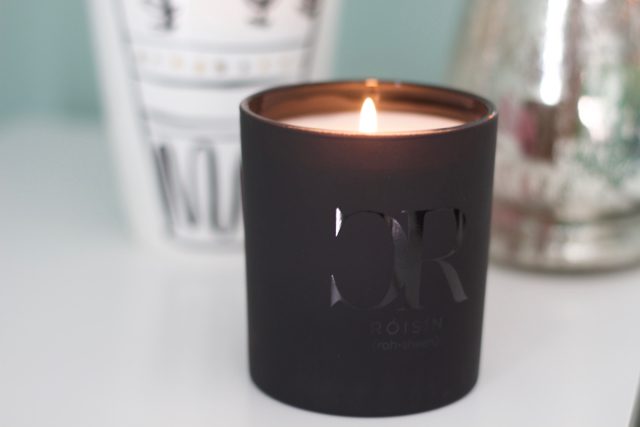 Ok, Colleen. You've done it again. Not only do I love with your skincare line, but now I am loving your candles! The Roisin Candle is such a lovely scent and I can't get over how perfect the packaging is. You just get me! I've put all of the links for you below if you want more information on her products or if you're ready to experience this lovely candle set for yourself!
Roisin Fine Artisan Candle $65.00
(You can use code LOVE20 to save $20.00 off your candle purchase)
Candle Wick Trimmer $24.00
Candle Snuffer $24.00

PR Samples were sent to me for review