If I were to ask you about including an Essence into your skincare routine, would you have any clue as to what I was talking about? More than likely, probably not. From my research a lot of people have either A) Never heard of them or B) Heard of them but have no idea how to properly use them. I fell into category B. I have always heard of Essences being mentioned in talks about Korean Skincare routines or Bloggers sharing their skincare routines, but here in the States, they were just recently starting to become popular. I didn't really understand where the product fit into my skincare routine or really what it was.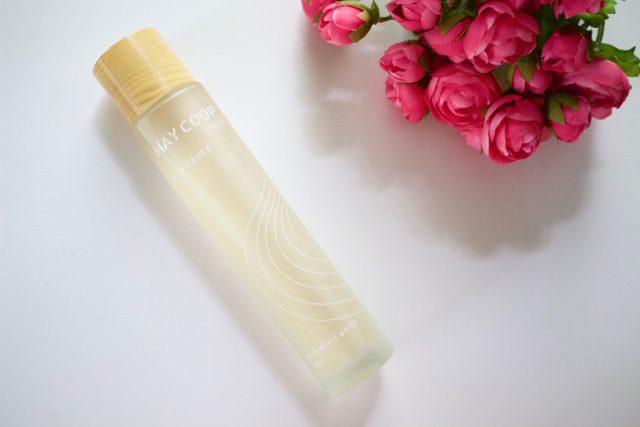 $14.00/40ml or $43.00/150ml
Peach & Lily, a brand completely dedicated to selling only Korean Skincare and Beauty products, reached out to me and sent me a package with some of their best selling products. One of the products they sent me was the Raw Sauce by May Coop. It happens to be one of their best selling Essences on their website. Before I get into any of my thoughts on the product or how to use it, I want to talk about what exactly an Essence really is.
An Essence is NOT a Toner, nor is it a Serum. Think of an Essence as the product you use AFTER you tone your skin, but BEFORE you apply any serums. An Essence, from what I understand and to be honest, I'm still learning, is like an extra step in hydrating your skin. The ingredients in an Essence penetrate to the deeper layers of the skin's surface layer, so they allow the serums to do their job better!
Not all Essences are the same either! Just like all the other skincare available, there is an Essence available for every skin type, not just dry skin. That means that each product will vary slightly in texture and ingredients. The May Coop Raw Sauce Essence that I have been using is a very watery-like substance that is made with 93% Maple Tree Sap. It's watery and thicker than a toner, but not as thick as a serum. Nor is it sticky at all. It's great for hydrating the skin and giving my skin that healthy glow we all want. However, some Essences are more lotion or gel-like in texture. Some contain Anti-Oxidants, Acids, Hydrators and other ingredients that are tailored to specific skin types and issues. So even with Essences, there are a lot of options!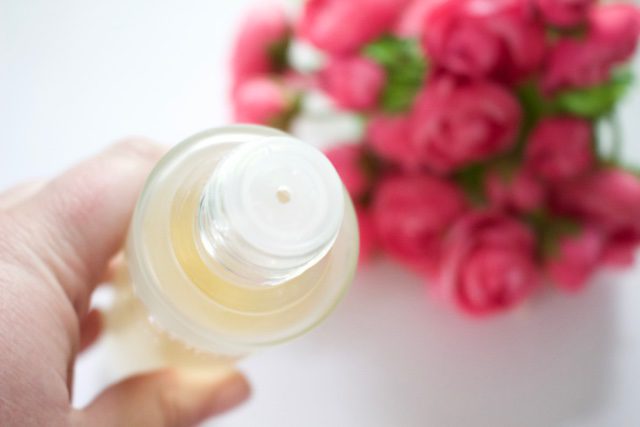 The product comes out in small drops. You don't need much at all!
Using an Essence is so easy! I take about four drops (more or less depending on my skin that day) on my hand and gently rub my hands together and begin by gently patting the product into the skin, starting at my chin and going upward. I normally start with my chin, move onto the cheeks and finally the forehead. I don't use a cotton pad with mine, as I like to really push the Essence into the skin with the palms of my hand, but you could if you wanted to.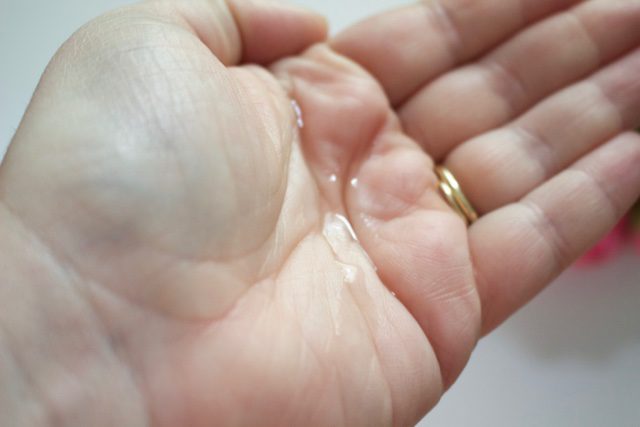 You can see in the picture how watery the Essence is. This is about three-four drops!
Do I think you need to include an Essence into your skincare routine? Ultimately, that's up to you. Since I've been using the Raw Sauce, I've noticed that my skin glows and my skin just seems so much more hydrated than usual. Sometimes, no matter how much water I'm drinking, or hydrating products I'm using, it's not enough to stop me from getting dry patches. Since using an Essence, day and night, I haven't had that issue. I really enjoy using Raw Sauce because it's so hydrating and I love that it doesn't leave my skin feeling sticky or like there's a lot of product on my face. It's just an extra step that I don't mind adding to my routine because so far the results seem to speak for themselves!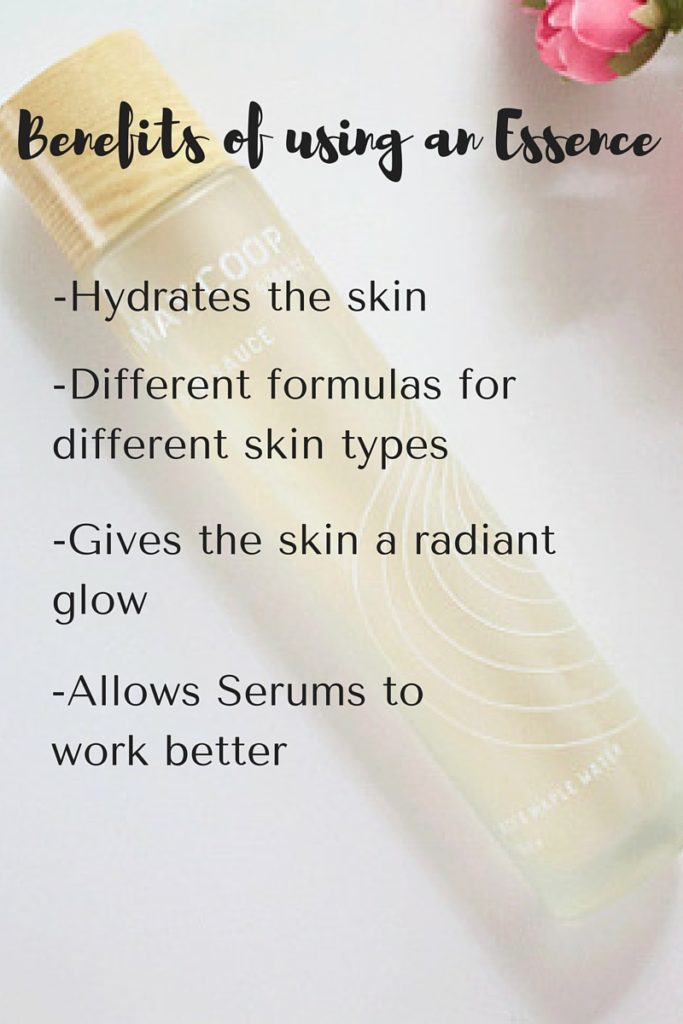 Products sent to for review consideration. All thoughts and opinions are my own.