Today's post is one I've been so excited to share! It's my Holiday Gift Guide for the Book Lover. Maybe you want to treat yourself to a new book or a new book accessory or maybe you've got someone on your christmas list to buy for who loves all things books. I'm here to help!
It should be of no shock to any of you reading this who have been long-time Simply Stine readers that I love a good book. In fact, I do a recap and share my reading lists every month. You can also go to my book archive, which will show you reviews of every book I've read if you'd like to go back to it from time to time. It's slowly being updated. Also, on my podcast that I co-host, we share a book every month for our book club.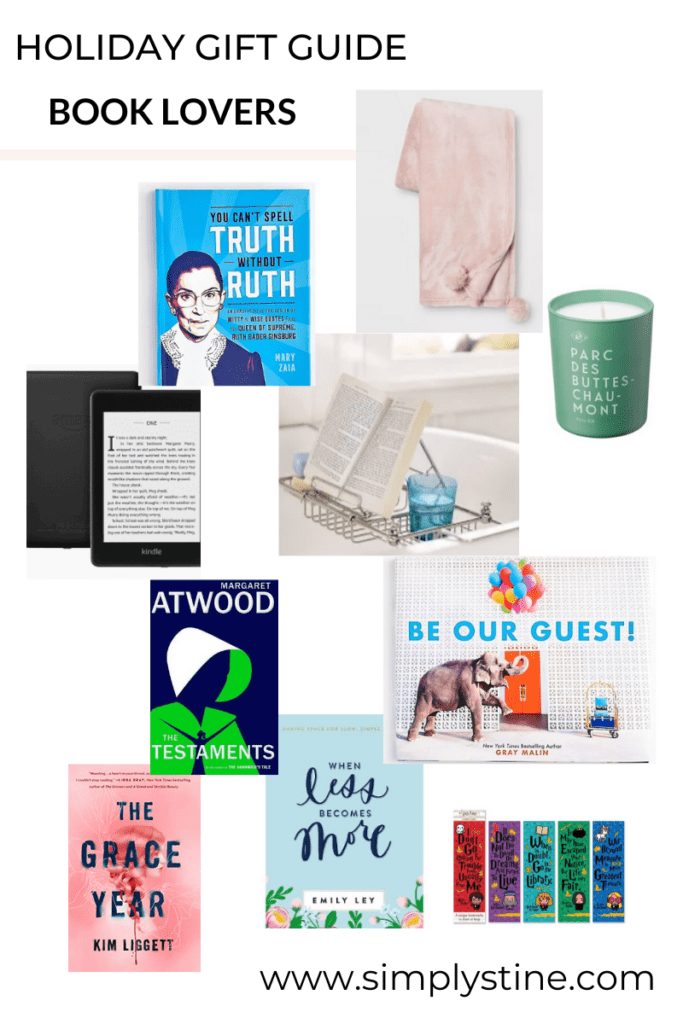 Gift Guide For The Book Lover
I feel like books are definitely having a moment right now. Not that they haven't since, well forever, BUT right now books are the IT thing to be into. To which I am so happy and excited about. When I was thinking about this gift guide, I wanted to talk about some books that I've loved reading and some that are on my wish list as well. I've really put together a solid assortment of titles, as well as book accessories.
Book Accessories You Can Gift
Audiobook Ideas
They're an audiobook company who partners with independant, local bookstores. Read their story for more information. It's incredible!
They offer monthly audiobook subscription services, a la cart purchases and gift options as well.
If you sign up for a membership, use the code SWITCH and they'll provide you with three audiobooks for the price of one.
Kids Books They'll Love
Teen Books To Gift
Books for Him and Her
Books (and Audiobooks) on my Wish List
What books would you like to see under your Christmas tree this year? I hope that my Holiday Gift Guide for the Book Lover was helpful!
Shop The Post