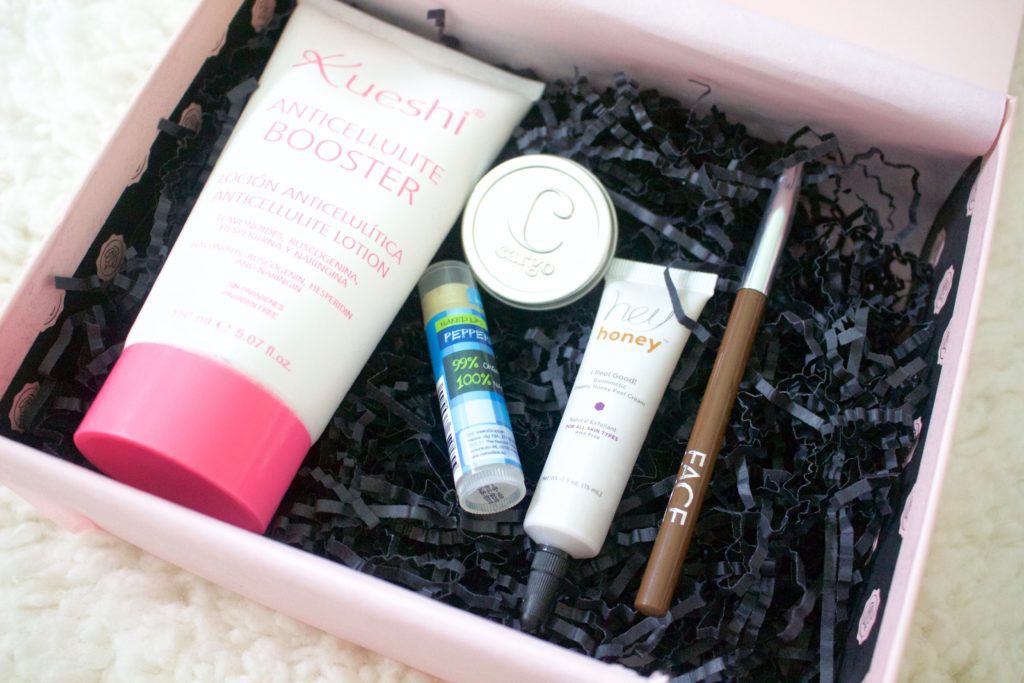 I love to get subscription boxes! Why? Because a lot of the time they introduce me to brands and products that I might not have known about otherwise.  Yeah, even me with my crazy knowledge of brands am always on the look out for new-to-me products.  A subscription service that I want to talk to you about today is Glossybox! Have you heard of it?!?
Glossybox is a subscription service that costs $21.00 a month.  OR if you like to pre-pay, they offer a 6 month subscription and a yearly subscription.  If you sign up and decide that you don't like it, it's simple to cancel!
Here's my latest box that I received from Glossybox.  I didn't have to pay for this box, they provided it to me for review.  With all subscription boxes, they vary month to month.  This box wasn't my favorite, BUT I have taken a look at their August box and I can't wait to get it.  I will use all of the products that were sent to me in the box so it's not like I didn't like them or anything.  Some months are just better than others.
I did end up subscribing again to Glossybox. I'm really excited for the August box! Want to preview the box? Just click here for more information.

Affiliate Links have been used in this post. Products were sent to me for review