I have heard so many things about this new line called Flower Beauty by Drew Barrymore. It's carried ONLY at Walmart stores! I headed to my local Walmart store, which is something that rarely happens, but for beauty products, I'll do it!
My store had a great display for these products, however, they were some pretty bare shelves. Most of the products I had been interested in had been picked through already. I didn't have a lot of time to go to more stores, but after my vacation, I will go searching for more!
I picked up the Powder Trip powder foundation and the
Lighten Up! Illuminating Concealer
. Both products worked really good. I have to give them a round of applause for creating a makeup line, from what I can tell, that isn't super expensive and has a great variety of colors. The packaging on the products is very nice and appears high end.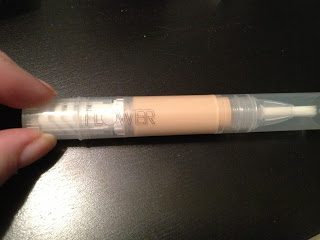 Lighten Up! Illuminating Concealer
Worked great to give me decent coverage. Similar to my YSL Touche Eclat!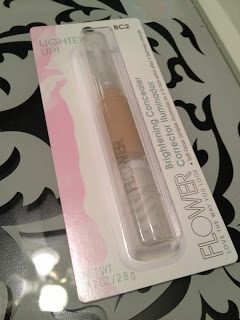 Shade BC2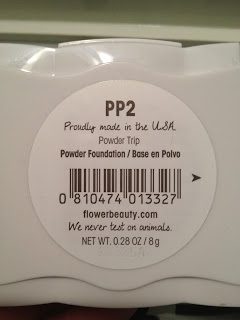 Powder Trip Powder Foundation
Shade PP2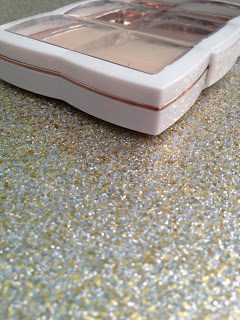 Love the packaging! Has a lot of small details!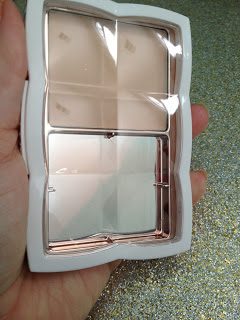 If you remove the brush that comes with it, there is a mirror like area!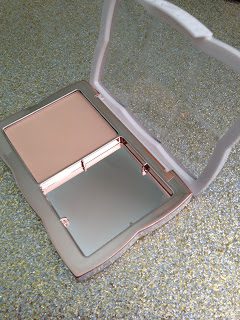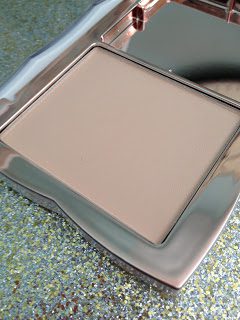 This shade is perfect for me and covers really nicely
I normally bash all makeup brushes that come with products, but this one isn't that bad!
My thoughts on the products:
The Powder Trip Powder Foundation works pretty good. If I was in a rush and just needed to pop some color on my face to help even my skin tone, this would be great. I especially loved using this product to set my foundation. The brush in this works pretty good. I didn't throw it away and have found myself using this for touch ups quite often. The foundation is a nice consistency and isn't too chalky. It retails for $9.98!
The Lighten Up! Illuminating Concealer is REALLY similar to my YSL Touche Eclat, but MUCH cheaper! It covers nicely if you are needing a small amount of coverage and really does brighten up and illuminate areas on the face. This retails for $7.98.
I really was hoping to try some of the lips and eye products that are available, but my Walmart didn't have colors I was looking for. I will review those once I find them!
Click here for more information!