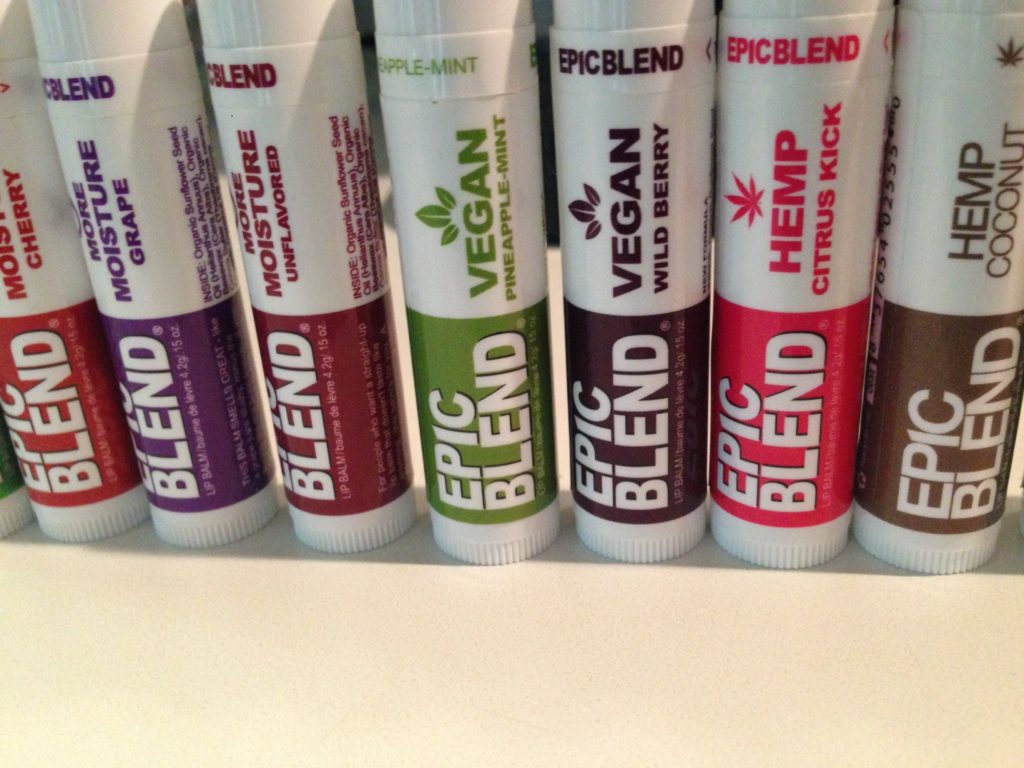 Do you suffer from dry, chapped lips? I know I do and it's mostly because of all of the other lip products I'm using daily!  Yeah, those fabulous lippies you keep reaching for are loaded with parabens, synthetic ingredients and a lot of not so good for you ingredients. So what can we do besides tossing the ones we are currently using?? How do we get rid of dry lips once and for all  (because no one wants to look at lips that are flaky and dry, right?!?)  I might have a solution for you!  Today I'm reviewing the Epic Blend Lip Balms for you guys and my lips have been LOVING all of their good for you ingredients.  So much that I've seriously thrown away a bunch of lip balms I had been using because I realized that they were pretty much junk!
Epic Blend is a company that is devoted to making premium lip balms that are:
Gluten Free
Non-GMO
All Natural
Vegan
They are always made without:
Synthetics
Parabens
Animal Testing
Petroleum
Sweetners
I'm going to go over the three different types that they offer. They have the More Moisture Lip Balms, Hemp Lip Balms and two Vegan Lip Balms.  How are they different? Ingredients and the results that they offer.  My favorite? Out of all of them I'm beyond obsessed with the Vegan Pineapple Mint Lip Balm, but I really have loved each one that I've tried. My lips feel smooth, moisturized and protected when I wear these. Which is really important with the hot days of summer coming soon!
[line]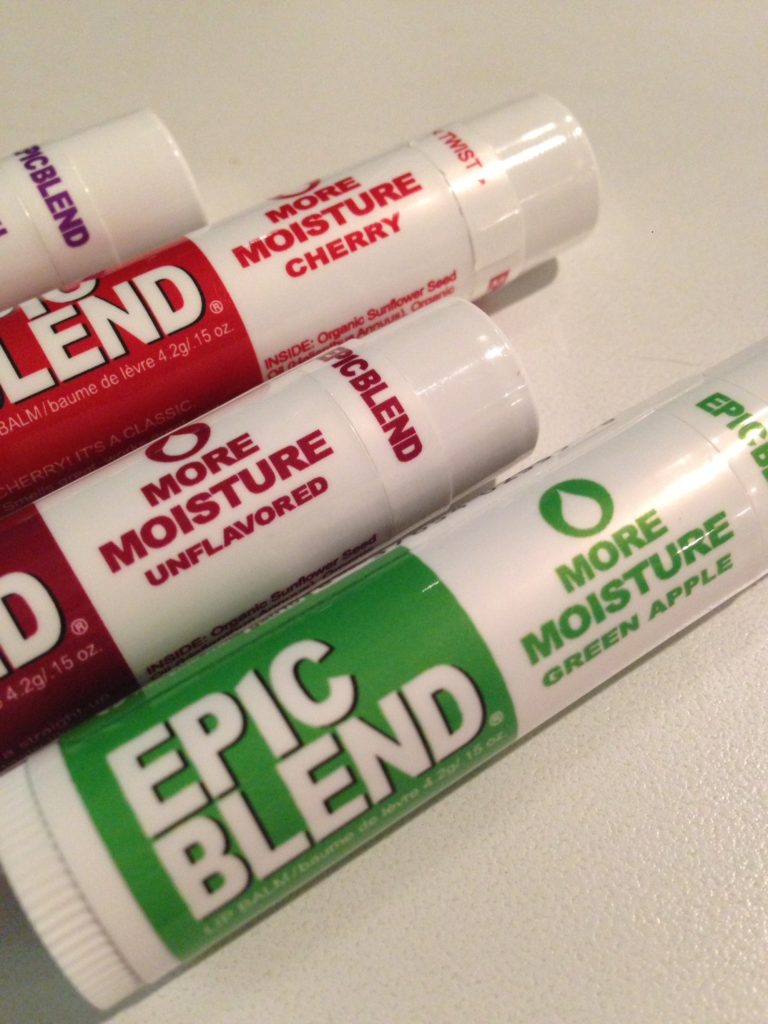 These lip balms feature seven moisturizers for your lips! I love the addition of the Shea Butter. These really make my lips feel super moisturized and not greasy!! 
Flavors that are offered are *Unflavored*  *Grape*  *Green Apple*  *Cherry*
Ingredients:
Organic Shea Butter
Organic Coconut Oil
Organic Sunflower Oil
Organic Castor Oil
Organic Beeswax
Organic Vitamin E
[line]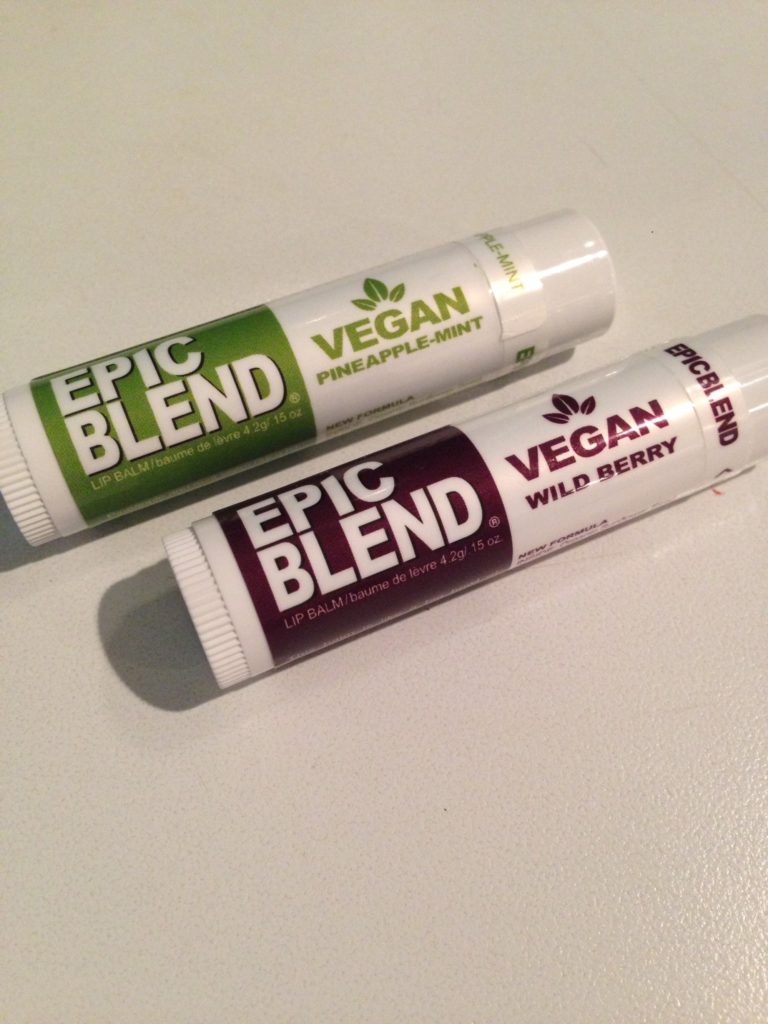 These are 100% Plant Based and Beeswax-Free. These feel soft and smooth on the lips! 
Flavors that are offered *WIld Berry*  *Pineapple-Mint*
Ingredients:
Food-Grade Candelilla Wax
Organic Coconut Oil
Organic Sunflower Oil
Organic Cocoa Butter
Non-GMO Vitamin E
[line]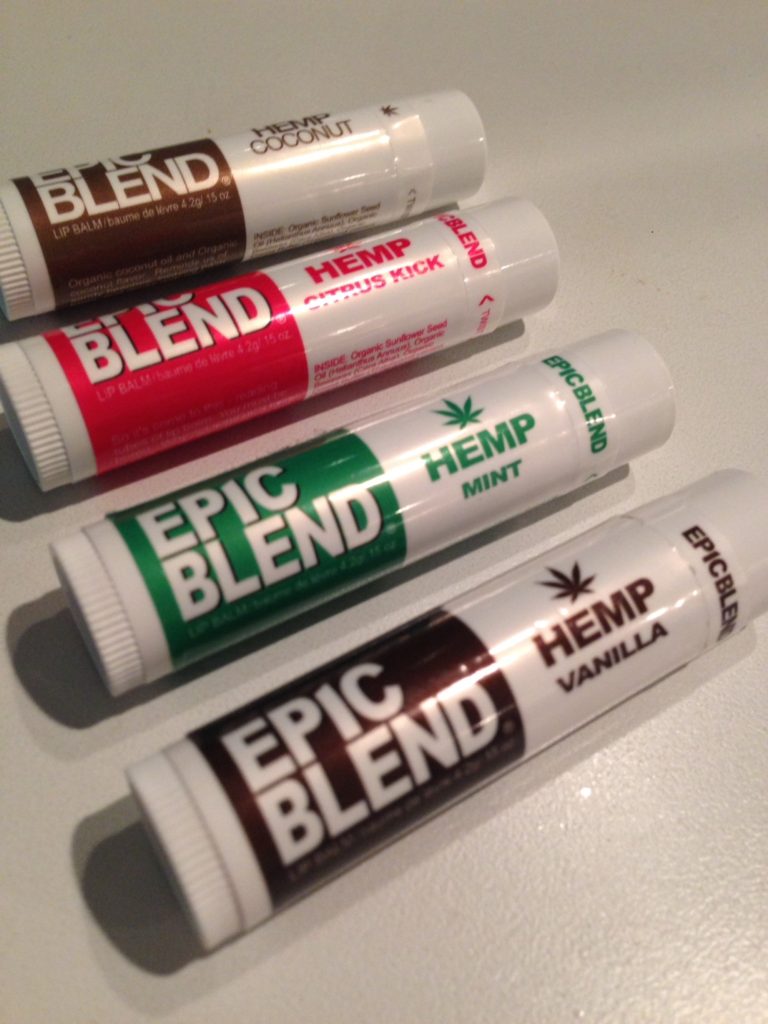 "Hemp Seed Oil is a great anti-oxidant, super nourishing and quickly absorbs into the skin cells." 
Flavors that are offered *Vanilla*  *Mint*  *Coconut*  *Citrus Kick*
Ingredients:
Organic Hemp Seed Oil
Organic Coconut Oil
Organic Sunfower Oil
Organic Beeswax
Non-GMO Vitamin E
[line]
The Epic Lip Balms feel luxurious without being too stuffy and their packaging is colorful and a lot of fun!  This is a lip balm I'd reach for over and over again. I like that I'm putting high quality, organic ingredients on my lips and I've noticed that my lips don't seem as dry anymore and I don't have to reapply it constantly throughout the day.  My lips stay soft! These retail for $3.49 per lip balm or $12.00 for a pack of four! That's super budget friendly!! For more information, please click the link below!
The products mentioned in this post were provided to me for review.  All thoughts and opinions are my own.