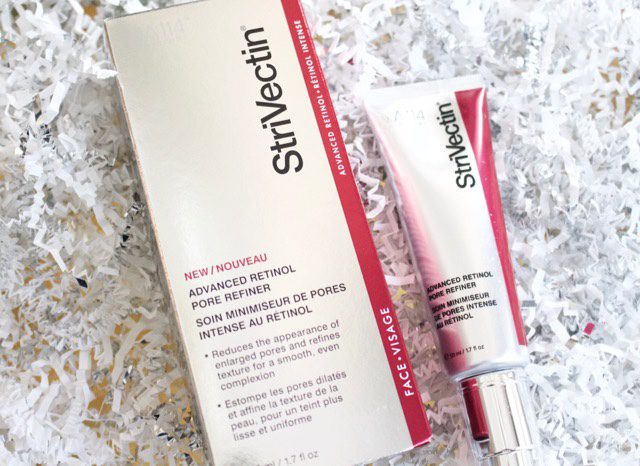 PR Samples/Affililiate Links Included
Want to reduce the appearance of enlarged pores? I'm over here raising my hand high in the sky because large pores are the most frustrating thing for me to deal with when it comes to my skincare. However, since beginning to use the Strivectin Advanced Retinol Pore Refiner, I've noticed visible improvement. I haven't used it long enough to give it a total thumbs up, but so far it's working nicely. I use this as the last step in my skincare routine, even after my sunscreen. It's worked nicely as an almost primer-like product. It mattifies my skin and it really does seem to help my pores not seem so obvious.
The Strivectin Advanced Retinol Pore Refiner is a daily resurfacing lotion that is also an anti-aging moisturizer. Not only will this help to instantly reduce the appearance of pores, but it will also help absorb excess oil, hydrate and smooth the skin. Even with my sensitive skin, this formula, which does include Retinol, hasn't irritated my skin. (Retinol is said to help improve the skin's natural cell turnover, which will help diminish pore size because it's purifying and refining the skin tone and texture.) The Advance Retinol Pore Refiner features Strivectin's Patented NIA-114™ technology which helps to nourish and strengthen the moisture barrier, which limits the sensitive issues you might have found with other Retinol products.
The Strivectin Advanced Retinol Pore Refiner retails for $99.00 and is 1.7 fl oz. The best part about this post? Would you want to win one? I've got an extra to giveaway! For this giveaway, comment below on why you'd like to win! Winner must reside in the US and will be notified by email. Good Luck!