If someone would ask me how well I thought a $1.00 mascara would work, I would be honest and probably laugh in their face.  You see, I've been on a mascara journey and even some of my most expensive mascaras haven't lived up to my expectations.  When I consider a good mascara,  I really question how well it will separate my lashes, give me volume, not clump and not flake off.  Could a $1.00 mascara really do all of that?!?  Let's find out!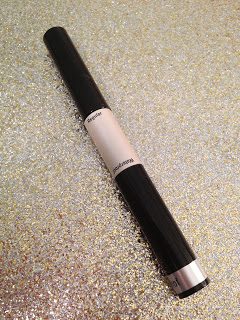 e.l.f Regular & Waterproof Mascara Duo retails for $1.00.  You read that right, two mascaras for $1.00!    It claims to be long-lasting and won't flake or smudge.  It also claims that the exclusive applicator will lengthen, define and curls the lashes.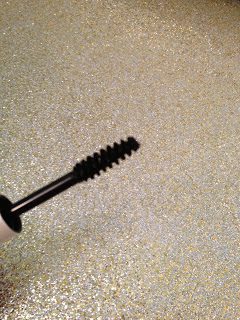 This was given to me at Christmas as a stocking gift (I believe) and I'll be honest and say that it was purchased by someone who probably has no idea what e.l.f is.  To be honest, I wasn't giving this a fair shot to begin with.  I almost made myself believe it wouldn't work, so imagine my surprise when it did!  This product is perfect for traveling or keeping in your makeup bag in your purse.  With both a regular mascara and a waterproof formula, this is all you need for on the go.  Now, this is not your Dior or anything like that, but it did really lengthen and give my lashes some life.  After about six hours or so, I started to notice some product coming off under my lower lashes, but that's pretty good for such an inexpensive product!
I've said it before and I'll say it again, spending a lot of money isn't necessary for all makeup items, especially those we just need for on the go.  Give this product a shot and see what you think!  e.l.f is available for purchase at Target and Walmart and online.