I picked up the new COVERGIRL Clean Whipped Creme Foundation recently.  I had heard so many good things online about it and I finally saw it available at CVS, I decided to give it a try.  First impressions were mixed for me.  I loved the high end glass container, but hated that they didn't seal this product shut.  All you had to do was open the lid and there was the product.  Make sure you open up the product to double check no one has used this previously in the store.  **This makes me cringe**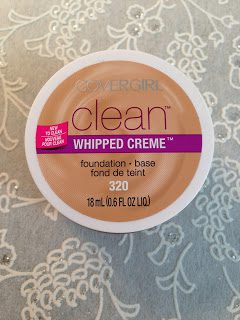 The shade range was a bit troublesome for me  (fair skin), but I was able to match my color closely with Shade 320.  I didn't see any lighter ones available at the time, but since it is summer, I felt this would be ok.  There are ten shades available to choose from.
Has a very mousse-like texture.
Feeling is very soft, almost slick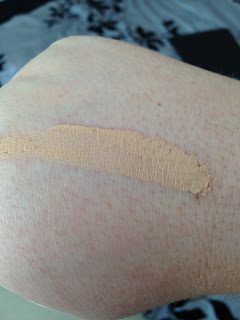 Shade 320
Foundations can be funny.  This is one product that can vary from person to person.  This product definitely didn't work out for me, like it did for everyone else.  I was doomed from the beginning!  As soon as I applied this product, I noticed my pores like crazy! It felt as if there was a silicone to this product because it was slick.  I decided to still give it a chance and kept applying it, trying to build up a decent coverage.  I looked in the mirror when I was done and was not happy already.  I could see pores, I felt like my face looked shiny (which is what it said it's not suppose to do) and I just felt like I had an oily face.  It took everything I had to not run and wash my face.  I haven't really had a lot of issues with oily skin lately, so I knew it wasn't my skin just being oily.  I took videos throughout the day detailing what I thought about the product as the day went on….Take a look!
I filmed this video using my iPhone.
Not the greatest quality, but you can at least see what I'm talking about!
I was so disappointed in this product.  It was a very light foundation, but it didn't work out at all for me.  I noticed that it seemed to completely disappear on my skin and it seemed to get darker as the day went on in some areas.  By the end of the afternoon, I had nothing left but a shiny face and no coverage.  I tried to apply this two times.  First time without a primer and the second time with a primer.  I got the same result, both times.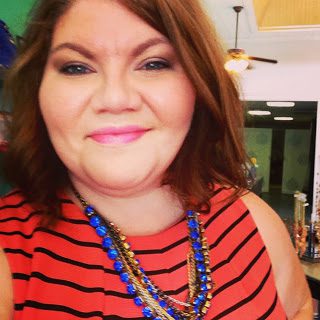 Start of the day! At first, the foundation looks great….from a distance!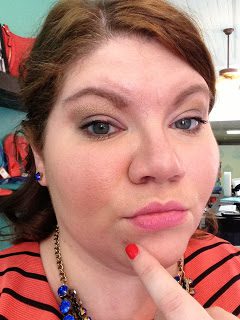 About three hours later, I can see redness and most
imperfections are very noticeable.  Also very oily!!
I will be returning this product.  It was horrible.  I couldn't make it work and I believe I paid over $9.00 for this product.  I don't normally return products, but this was just a total waste.  Am I the only one who hated this foundation? Do you have a trick for application? I'd love to know because as of now, I have no clue what the bloggers were talking about who loved it.
Not all reviews on here will be positive, but I try to keep it honest and give you my opinion of the products I'm reviewing.  Good or Bad. Be on the lookout for this review next…