I might not have a lot of break outs and such on my skin, BUT, I do have some major issues with redness. The problem has gotten worse with age and I'm always looking for different foundations and concealers to "fix" my problem.  The trouble is, some of them work at first, but tend to wear off. While others, just make me feel like I have so much makeup on, otherwise known as "cake face." So while watching QVC one day, I happened to see that it Cosmetics was featuring a product that helps fight redness. The lady, that was on the show, was even taking her makeup off on camera and showing how good the product covered and how simple it was to re-apply. All on camera. I mean, have you seen HD TV??? The results were incredible.  I immediately grabbed my computer and placed an order. Let me introduce you to it Cosmetics Bye Bye Redness!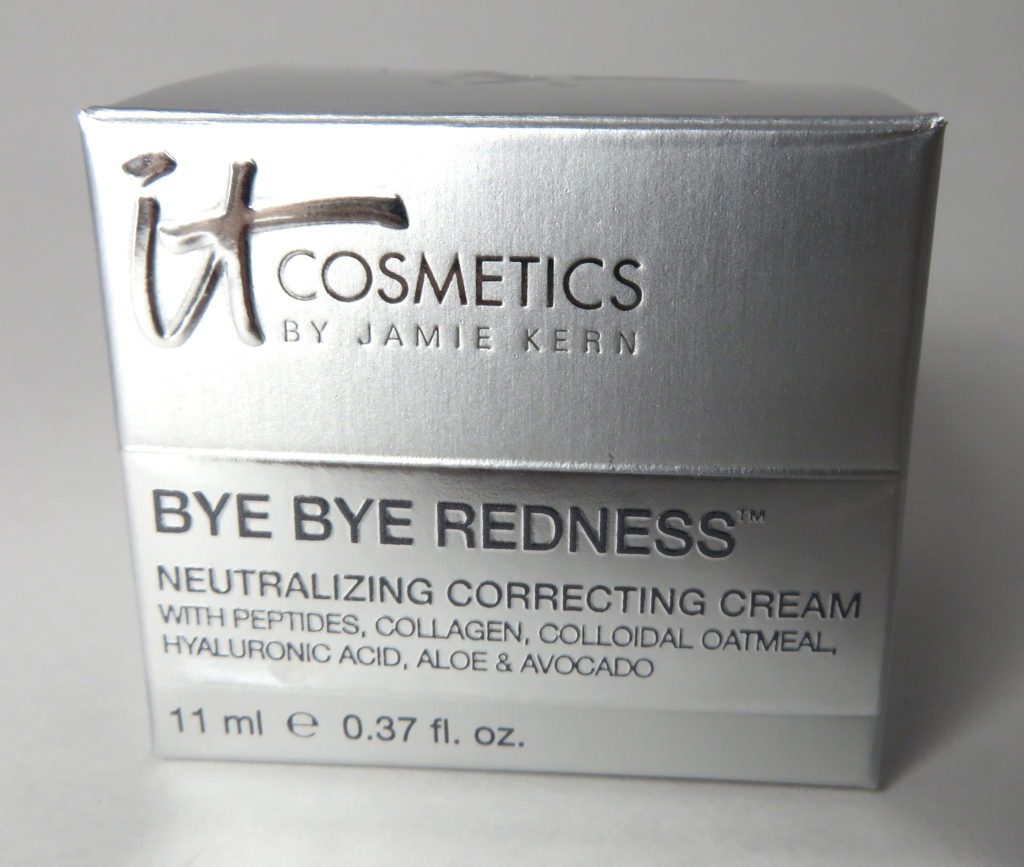 Bye Bye Redness Correcting Cream is my new favorite product to use. It's got fantastic coverage, but it feels like you are wearing nothing on your skin. This correcting cream features color-correcting and red-canceling pigments. So see ya later redness!  Another great bonus is that this product not only gets rid of any redness on the skin, but it also features peptides, collagen and anti-aging benefits! If you suffer from rosacea, blemishes, sun damage, scars, broken capillaries or just some random redness on the skin,then you need to give this product a try! I have been having some very dry skin lately, thanks to the cold weather, and this hasn't made my skin feel dry or irritated my sensitive skin at all.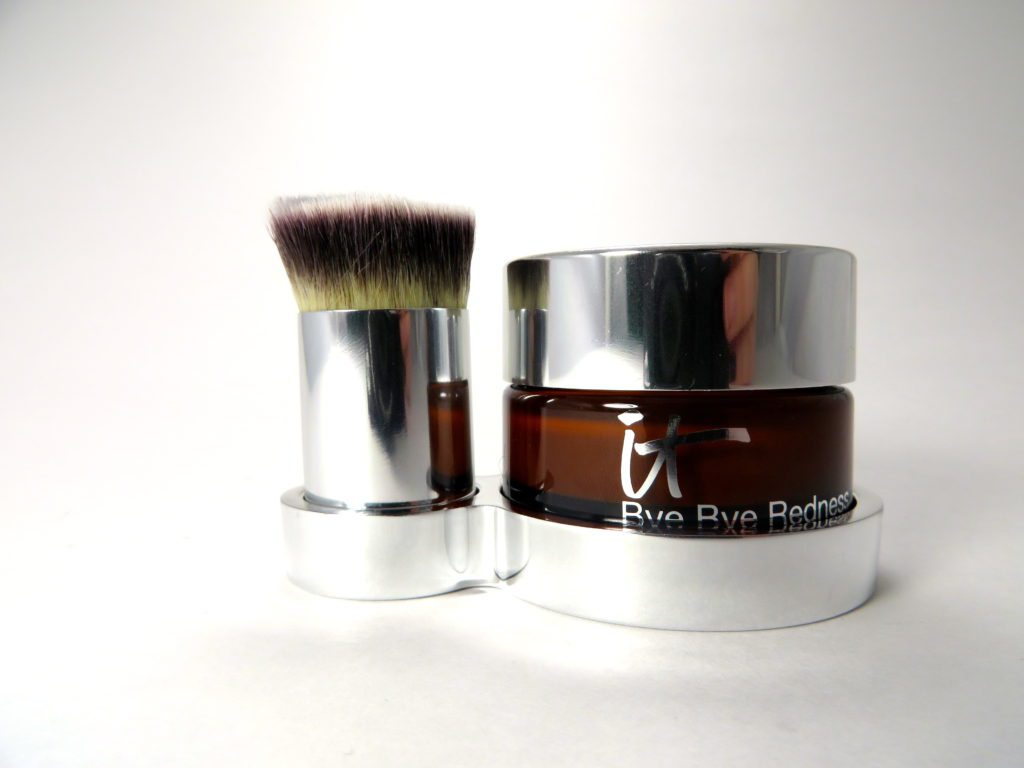 It's probably one of the easiest products to apply that I've ever used.  My product came with a brush and you literally apply a tiny amount and buff it into the skin in circular motions. You don't need a lot, so this product will last me a long time. The coverage can be built up, but you can also use this almost like a "primer" before you apply your foundation. I have worn it both ways and love it either way. It doesn't make my skin feel heavy or greasy and it lasts all day. I'm obsessed with the coverage and the fact that i don't have to use so much product to get the results I want. Finally, a product that does what it says!
I do talk about the color of this product in my video. It's a one color for all type product and while it does work for my skin tone, I have to make sure that I blend it in, especially around my neck area. I can use this, but if it was a tiny bit lighter, I'd love it that much more.  Just make sure you really blend this product into the skin and don't apply it heavy.  I think that's the trick to this product working on fair skin tones.
I filmed a video demonstrating me without makeup and putting this product on. Scary to be on camera without makeup, YES, but I wanted to show you the before and after. Take a look:
I can't say enough good things about this product. I'm pretty sure it's going to be a January Favorite for Simply Stine.  I'd love to know if you've used it or if you've used any other it Cosmetics products that I should check out.  It's a new to me brand, so I look forward to hearing your suggestions!!
To purchase on QVC, please click here: QVC it Cosmetics
To learn more about it Cosmetics, please click here: it Cosmetics
All products discussed in this post were paid for by Simply Stine. All thoughts and opinions are my own.