I can't tell you how many times I've had someone tell me about the amazingness of it Cosmetics. So I listened and I purchased the Bye Bye Redness. There hasn't been a day since I purchased the product that I haven't NOT used it. It is now a Holy Grail product for me. Since then, I've done some investigating about other products that they offer and one product that was consistently talked about is the CC Cream. Bloggers all over talk about it's covering powers AND the fact that it has an SPF 50!  So one day while watching QVC (Big mistake for the budget) I saw that they were offering the CC Your Way to Beautiful Skin 4 Piece Collection ($65.98) and I placed an order. Here's what is included int he 4 Piece Collection:
CC+ Lip Serum Gloss
Waterproof Tightline
Supersize CC+ Cream
Heavenly Luxe Plush Paddle Foundation Brush
I couldn't have been anymore excited to try the it Cosmetics CC+ Cream. I have been searching for quite some time for a really good CC Cream that actually matched my skin tone, had a decent coverage and wasn't loaded with gross smelling chemicals. This product really seemed to check off every single one of my wants and that made me really excited. So I ripped  opened the box and took this GIGANTIC product out of its package. WOW!! This was bigger than my hand and it had a pump! I mean my excitement and love for this product was really off to a good start. Then I smelled the cream because I was curious about the scent and it honestly smelled like a citrusy lemon type scent. Nothing bad at all and once I applied the product, the scent completely went away.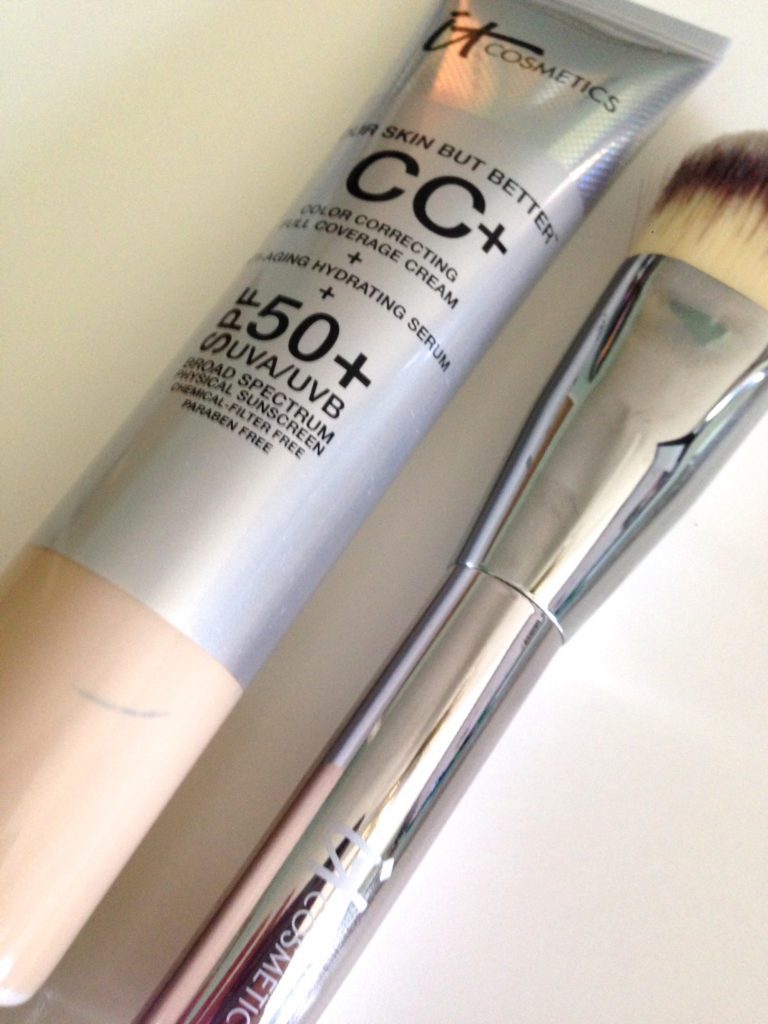 I applied the CC+ Cream several different ways and got different results each time. Read below for some helpful pointers that might help you if you have this product or if you decide to pick this product up.
1.  I applied this the first time with nothing on my skin at all and I used the brush. It covered my skin nicely, but I still felt that it didn't cover my redness like I was hoping it would. So I kept applying more and I think I applied too much in the end. My skin seemed to get oily in my T-Zone area quite fast.
2. I applied this product with the brush again, but used WAY less and I used moisturizer before applying this.  I noticed that my skin didn't seem to be quite as oily as the first time. Decent wear time.
3. I thought I'd try to apply a little bit of Tarte's Amazonian Clay Powder Foundation on top of the CC+ Cream this time. I also applied the CC+ Cream with my fingers. I was trying to add a little bit more coverage and I was trying to "set" the makeup. This was a horrible disaster. I don't know if I just forgot how to apply makeup that day or what, but my pores came out in full force and it looked like I had polka dots all over my face. BAD!
4. So my last attempt with this product started off with a primer and a moisturizer. I let those two products settle into my skin for a bit before applying the CC+ Cream. That helped out tremendously. I applied a very small amount of the cream, applied it with my fingers and just used the brush to go over my skin quickly. I also set this with a big fluffy brush and I used a MAC powder this time. This was by far the best application. My skin didn't get horribly oily and it lasted.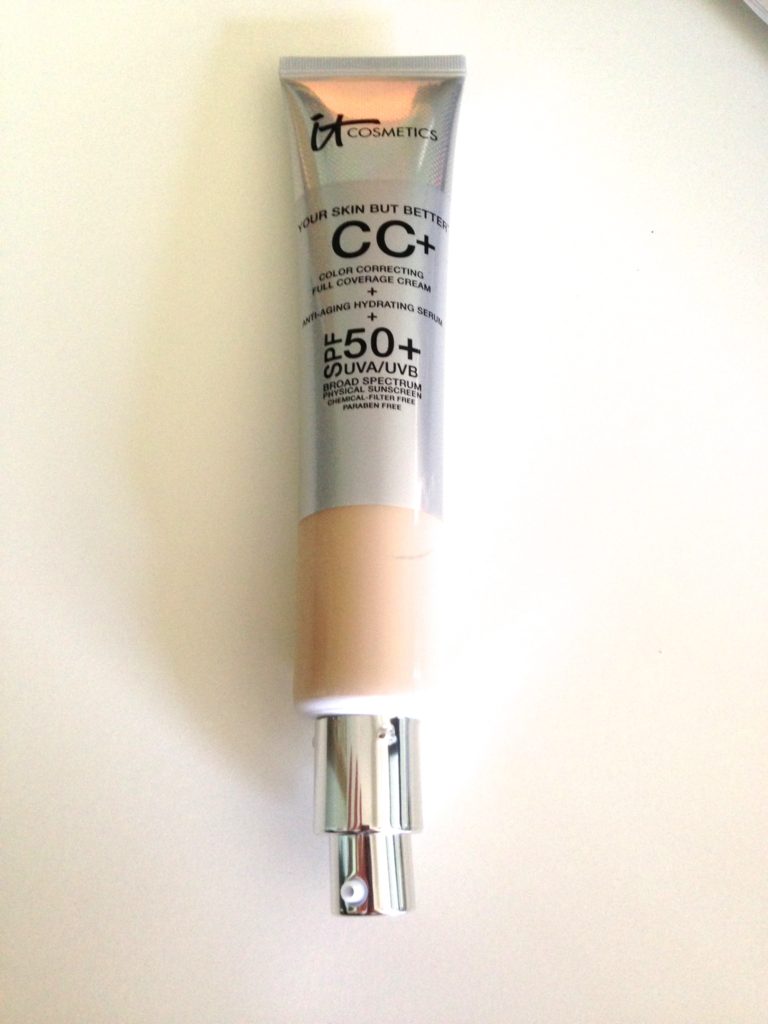 Delivers 7 Products In One:
Full Coverage Foundation
SPF 50+ UVA/UVB
Physical-Only Sunscreen
Brightening Color Corrector
Anti-Aging Serum
Dark Spot Corrector
Moisturizing Day Cream
TIGHTLINE WATERPROOF FULL LASH LENGTH BLACK PRIMER (.118OZ/WATERPROOF BLACK)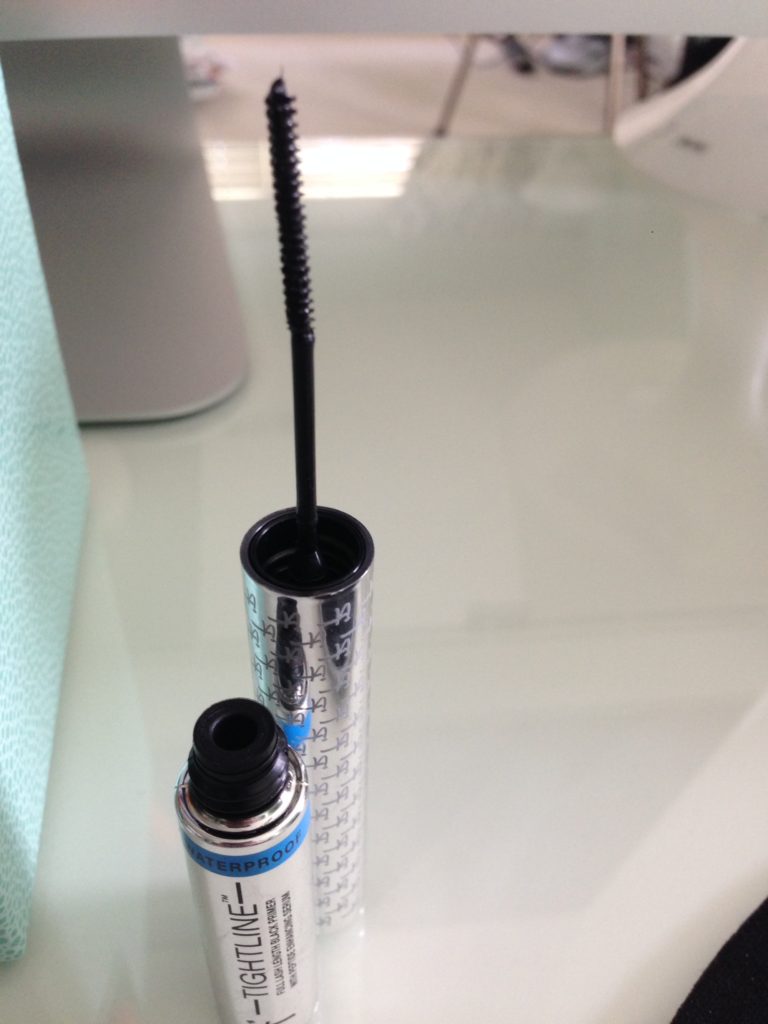 I'm a little bit confused on this product ONLY because on their website they say it's a mascara, but on the box it's labeled as a primer? Hmm. I've worn it both ways and so far I think it's a great product. It contains proteins, Biotin, Collagen, Olive, Jojoba, Avocado, and Peptide infused Lash Enhancing Serum. You can use this as a primer, a mascara and also an eyeliner! This tiny little brush really does get my lashes perked up and ready for more product, IF I want really big/flirty lashes. I can apply mascara on top of it, but I've found that I have to do this pretty quickly after applying the primer or the product leaves my lashes too dry to apply more product. It stays on the lashes all day and it's the prefect size brush for the bottom lashes. To use this as an eyeliner, just simply press the brush head along the lash line and fill in any empty spaces between your lashes. It actually works! I never would have picked this product up, but I'm glad that I gave this a try because it's a keeper! If you are like me and struggle with your barely there lashes, you will love this! Plus, I love that it's kind of a 3-in-one product and it's waterproof!!
CC+ LIP SERUM (.11oz/LOVE)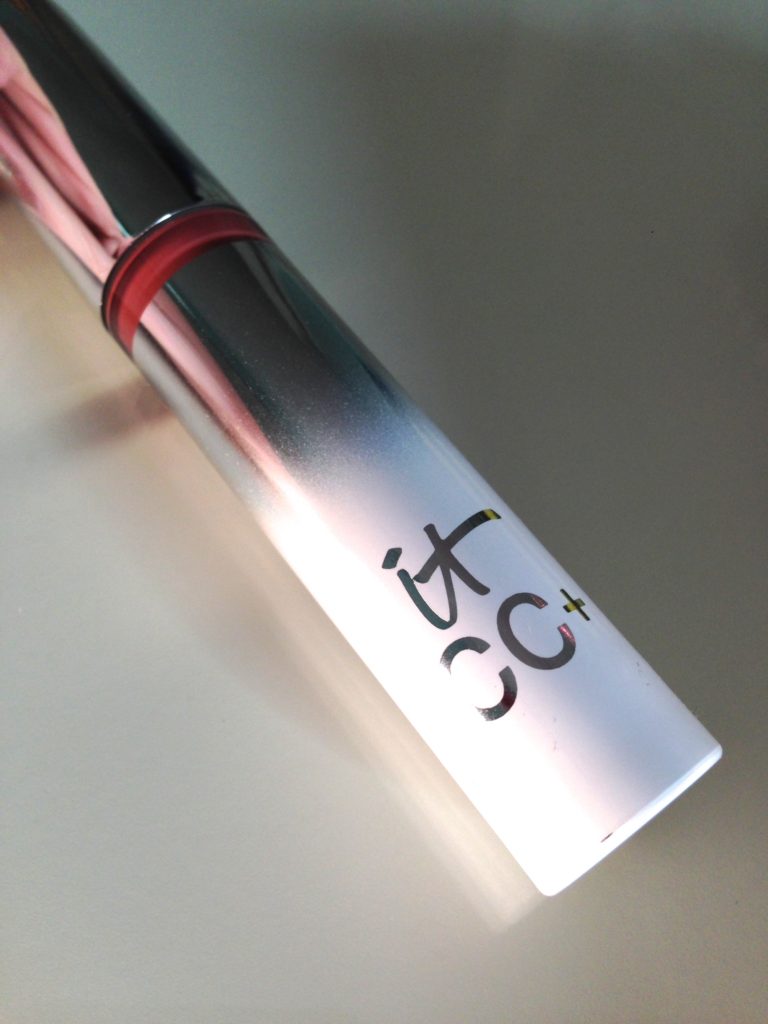 This is labeled as a Hydrating Anti-Aging Color Correcting Creme Gloss with clinically-proven Collagen, Peptides, Hyaluronic Acid and 9 essential butters and oils. This product feels absolutely fantastic on my lips. It's very moisturizing and if you are the type of girl who hates sticky lip gloss, you will be perfectly fine using this one! This is also said to help increase lip hydration, color correct and reduce the appearance of lip lines and help lip suppleness. I've only used this a couple of times, but so far it has made my lips feel very moisturized and the  color seems to last a decent amount of time on my lips. I love this shade, Love, because it's a great sheer, rosy lip color that would look great on many skin tones.
Heavenly Luxe(TM) Plush Paddle Foundation Brush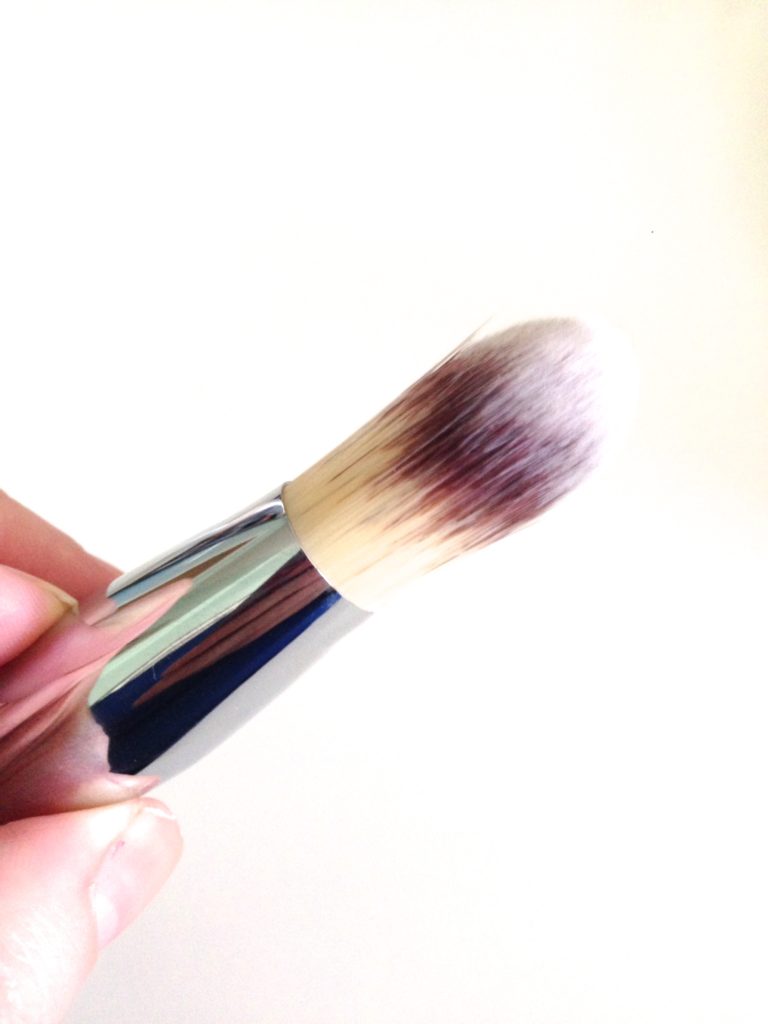 LOVE this brush! First of all, it's so soft! It really applies the product nicely giving it a nice airbrushed effect. I haven't noticed any shedding or having issues with any of the hairs so far. I was really impressed with the quality of the brush. I might have to look into their brushes some more! I was trying to figure out an estimate on the price of this brush, but I think purchasing this kit is the only way to actually get the brush. I looked over some of the prices of their other brushes and they are all in the $40-$50 price range. NICE!!
My overall verdict on the products?  So far I really am enjoying the Tightline Mascara, CC+ Lip Serum and the Foundation Paddle Brush. I'm still playing around with the CC+ Cream. It's not that I don't like it, but I can't exactly use it like it says, which bums me out.  I can't wear it without moisturizer or primer, when it's actually supposed to do those two steps for me when using the product. I plan to continue using it and see what happens when it starts warming up. My skin will be a little bit more combination by then, so we'll see how it holds up against oily skin! This is a really good deal on QVC for all of these products and the CC+ Cream will last a really long time. I'd pick it up while you still can!!
To purchase this collection on QVC, click here!
For more information on it Cosmetics, click here!
All products mentioned in post were purchased by Simply Stine. All thoughts and opinions are my own.