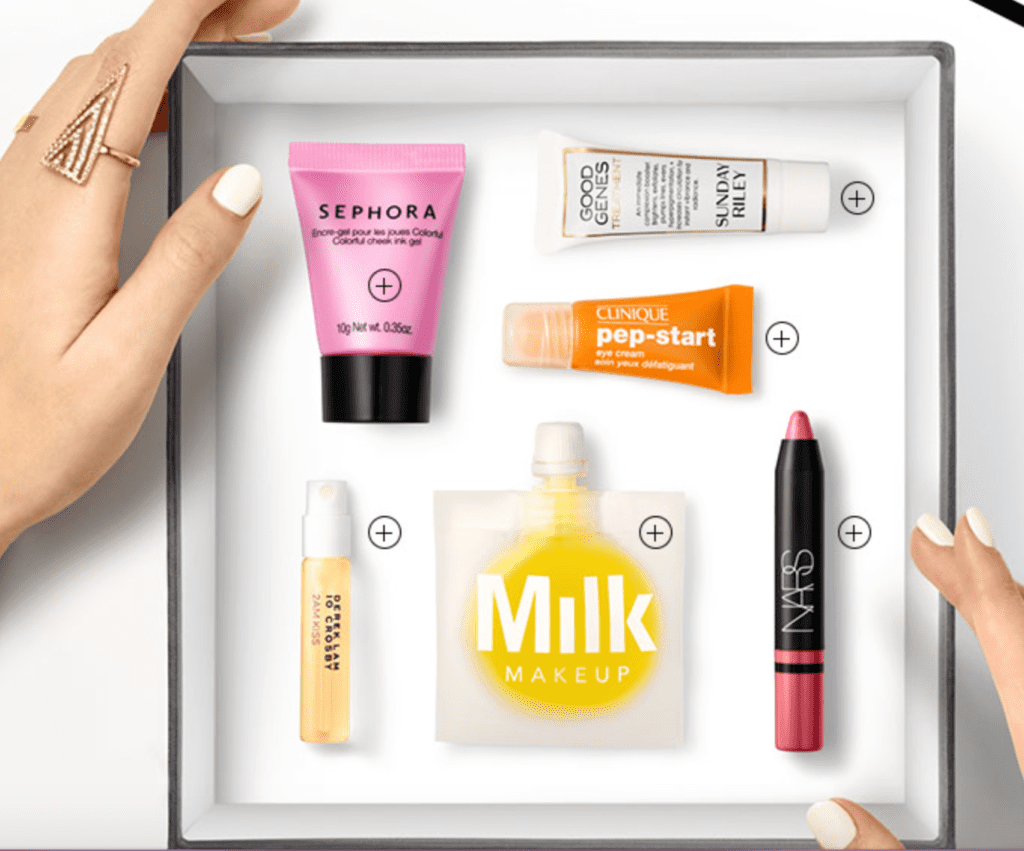 Photo C/O Sephora (This is April's Box)
Play! By Sephora is finally here! It was announced that Sephora was releasing a monthly subscription box service quite some time ago, but it wasn't available for everyone at the time. FINALLY it's available to order and I subscribed today!
The Play! By Sephora monthly subscription box will contain Five Deluxe Samples hand-picked by Sephora, a Play! Book with all of the information about the products included in the box and helpful tips on how to use them, a Fragrance bonus, and a Play! Pass that can be redeemed in-store for a free one-on-one tutorial and if that's not enough, you can also get 50 Bonus Beauty Insider Points if you make a purchase that same day. Sounds great to me!
The cost is $10.00 and my total came to $10.60 because of tax I'm assuming! If you're wanting to sign up, I'd do it ASAP as I have a feeling spots will fill up very quickly! Here's to hoping that the Play! By Sephora subscription will be a good one!
Click here for more information and to sign up!

Affiliate Link Included