Today I'm sharing the books on my summer 2018 reading list! I've been reading the books off this list since the end of May and I wanted to finally share them with you guys and discuss what I thought of each book. I set my goodreads reading challenge to twenty books for this year and I'm happy to say that I'm only two books away from achieving that goal! I haven't read each of these books yet, but I'm getting there!
I've shared previous Reading List posts on here before and it's something that I'd like to keep up! I've been making it a habit to spend time reading because I really do enjoy it and I love to get lost in a book. I've even brought the Simply Stine Book Club back and I've already picked out what book will be the August choice!
Books On My Summer 2018 Reading List
An American Marriage This was an Oprah Book Club pick and for good reasons.  This book was an amazing read. I loved every minute of it and while it was hard to read at times, it really moved me.
Newlyweds Celestial and Roy are the embodiment of both the American Dream and the New South. He is a young executive, and she is an artist on the brink of an exciting career. But as they settle into the routine of their life together, they are ripped apart by circumstances neither could have imagined. Roy is arrested and sentenced to twelve years for a crime Celestial knows he didn't commit. Though fiercely independent, Celestial finds herself bereft and unmoored, taking comfort in Andre, her childhood friend, and best man at their wedding. As Roy's time in prison passes, she is unable to hold on to the love that has been her center. After five years, Roy's conviction is suddenly overturned, and he returns to Atlanta ready to resume their life together.

This stirring love story is a profoundly insightful look into the hearts and minds of three people who are at once bound and separated by forces beyond their control. An American Marriage is a masterpiece of storytelling, an intimate look deep into the souls of people who must reckon with the past while moving forward—with hope and pain—into the future.
The Thousandth Floor I'm going to say that this book is a mixture of Gossip Girl set in the future! If you loved Gossip Girl as much as I did (which character did you relate to the most?!?!?) then you will love this book.  There is also a second book in the series that I can't wait to dive into! *This is going to be a Simply Stine Book Club pick for September I think!
Welcome to Manhattan, 2118.

A hundred years in the future, New York is a city of innovation and dreams. But people never change: everyone here wants something…and everyone has something to lose.

Leda Cole's flawless exterior belies a secret addiction—to a drug she never should have tried and a boy she never should have touched.

Eris Dodd-Radson's beautiful, carefree life falls to pieces when a heartbreaking betrayal tears her family apart.

Rylin Myers's job on one of the highest floors sweeps her into a world—and a romance—she never imagined…but will her new life cost Rylin her old one?

Watt Bakradi is a tech genius with a secret: he knows everything about everyone. But when he's hired to spy by an upper-floor girl, he finds himself caught up in a complicated web of lies.

And living above everyone else on the thousandth floor is Avery Fuller, the girl genetically designed to be perfect. The girl who seems to have it all—yet is tormented by the one thing she can never have.

Perfect for fans of One of Us Is Lying and Big Little Lies, debut author Katharine McGee has created a breathtakingly original series filled with high-tech luxury and futuristic glamour, where the impossible feels just within reach. But in this world, the higher you go, the farther there is to fall….
To All The Boys I Loved Before This is going to be a Netflix series and I can't wait.  This was such a cute, easy read. Actually, I read it all in one night!  I'm working on finishing the second one and hopefully will have the third one read while I'm on vacation! This is a YA book and it is written from a teenagers point of view, but I loved the main character! I thought she was such an interesting character and I loved following her journey!
What if all the crushes you ever had found out how you felt about them…all at once?
Sixteen-year-old Lara Jean Song keeps her love letters in a hatbox her mother gave her. They aren't love letters that anyone else wrote for her; these are ones she's written. One for every boy she's ever loved—five in all. When she writes, she pours out her heart and soul and says all the things she would never say in real life, because her letters are for her eyes only. Until the day her secret letters are mailed, and suddenly, Lara Jean's love life goes from imaginary to out of control.
When Life Gives You Lululemons
I am so excited to read this book! It's a follow-up to The Devil Wears Prada! I LOVED that book so much so I have high hopes for this one! 
Welcome to Greenwich, Connecticut, where the lawns and the women are perfectly manicured, the Tito's and sodas are extra strong, and everyone has something to say about the infamous new neighbor. Let's be clear: Emily Charlton does not do the suburbs. After leaving Miranda Priestly, she's been working in Hollywood as an image consultant to the stars, but recently, Emily's lost a few clients. She's hopeless with social media. The new guard is nipping at her heels. She needs a big opportunity, and she needs it now. When Karolina Hartwell, a gorgeous former supermodel, is arrested for a DUI, her fall from grace is merciless. Her senator-husband leaves her, her Beltway friends disappear, and the tabloids pounce. In Karolina, Emily finds her comeback opportunity. But she quickly learns Greenwich is a world apart and that this comeback needs a team approach. So it is that Emily, the scorned Karolina, and their mutual friend Miriam, a powerful attorney turned stay-at-home suburban mom, band together to not only navigate the social land mines of suburban Greenwich but win back the hearts of the American public. Along the way, an indispensable ally emerges in one Miranda Priestly. With her signature wit, Lauren Weisberger offers an alluring look into a sexy, over-the-top world—and proves it's style and substance together that gets the job done.
The Guernsey Literary and Potato Peel Pie Society
The title of this book would normally not be something that I would instantly pick up.  However, they are making this a movie for Netflix (or they already have in the UK) and the trailer looked amazing. I'm about a hundred pages into the book so far and I'll be honest, I'm struggling. I want to love this book and I'm determined to finish it because so many people said it was one of the best books that they've ever read. I'm not a quitter you guys, ha! I'll be discussing this one in the future when I'm finished with it!
January 1946: London is emerging from the shadow of the Second World War, and writer Juliet Ashton is looking for her next book subject. Who could imagine that she would find it in a letter from a man she's never met, a native of the island of Guernsey, who has come across her name written inside a book by Charles Lamb…. As Juliet and her new correspondent exchange letters, Juliet is drawn into the world of this man and his friends—and what a wonderfully eccentric world it is. The Guernsey Literary and Potato Peel Pie Society—born as a spur-of-the-moment alibi when its members were discovered breaking curfew by the Germans occupying their island—boasts a charming, funny, deeply human cast of characters, from pig farmers to phrenologists, literature lovers all. Juliet begins a remarkable correspondence with the society's members, learning about their island, their taste in books, and the impact the recent German occupation has had on their lives. Captivated by their stories, she sets sail for Guernsey, and what she finds will change her forever. Written with warmth and humor as a series of letters, this novel is a celebration of the written word in all its guises, and of finding connection in the most surprising ways.
I think this was an Oprah or a Reese book club pick.  I can't remember which one, but it sounds amazing! 
Erin is a documentary filmmaker on the brink of a professional breakthrough, Mark a handsome investment banker with big plans. Passionately in love, they embark on a dream honeymoon to the tropical island of Bora Bora, where they enjoy the sun, the sand, and each other. Then, while scuba diving in the crystal blue sea, they find something in the water. . . . Could the life of your dreams be the stuff of nightmares? Suddenly the newlyweds must make a dangerous choice: to speak out or to protect their secret. After all, if no one else knows, who would be hurt? Their decision will trigger a devastating chain of events. . . . Have you ever wondered how long it takes to dig a grave? Wonder no longer. Catherine Steadman's enthralling voice shines throughout this spellbinding debut novel. With piercing insight and fascinating twists, Something in the Water challenges the reader to confront the hopes we desperately cling to, the ideals we're tempted to abandon, and the perfect lies we tell ourselves.
This is the August pick for the Simply Stine Book Club! I've been told that Elin Hillderbrand is the go-to author for a great summer read. Since summer isn't completely over yet, we've still got time to indulge ourselves with a great beach read! 
Nantucket is only eleven miles away from Martha's Vineyard. But they may as well be worlds apart for estranged twin sisters Harper and Tabitha Frost. After not speaking for more than a decade, Harper and Tabitha switch islands-and lives-to save what's left of their splintered family. But the twins quickly discover that the secrets, lies, and gossip they thought they'd outrun can travel between islands just as easily as they can. Will Harper and Tabitha be able to bury the hatchet and end their sibling rivalry once and for all? Before the last beach picnic of the season, there will be enough old resentments, new loves, and cases of mistaken identity to make this the most talked-about summer that Martha's Vineyard and Nantucket have experienced in ages.
A podcast that I listen to suggested this book so many times that I feel I MUST read it. I think that there are five books total in this series and I've also heard that it's a very easy, addictive read! Those are my favorite!
From strip clubs and truck stops to southern coast mansions and prep schools, one girl tries to stay true to herself.
These Royals will ruin you…
Ella Harper is a survivor—a pragmatic optimist. She's spent her whole life moving from town to town with her flighty mother, struggling to make ends meet and believing that someday she'll climb out of the gutter. After her mother's death, Ella is truly alone.
Until Callum Royal appears, plucking Ella out of poverty and tossing her into his posh mansion among his five sons who all hate her. Each Royal boy is more magnetic than the last, but none as captivating as Reed Royal, the boy who is determined to send her back to the slums she came from.
Reed doesn't want her. He says she doesn't belong with the Royals.
He might be right.
Wealth. Excess. Deception. It's like nothing Ella has ever experienced, and if she's going to survive her time in the Royal palace, she'll need to learn to issue her own Royal decrees.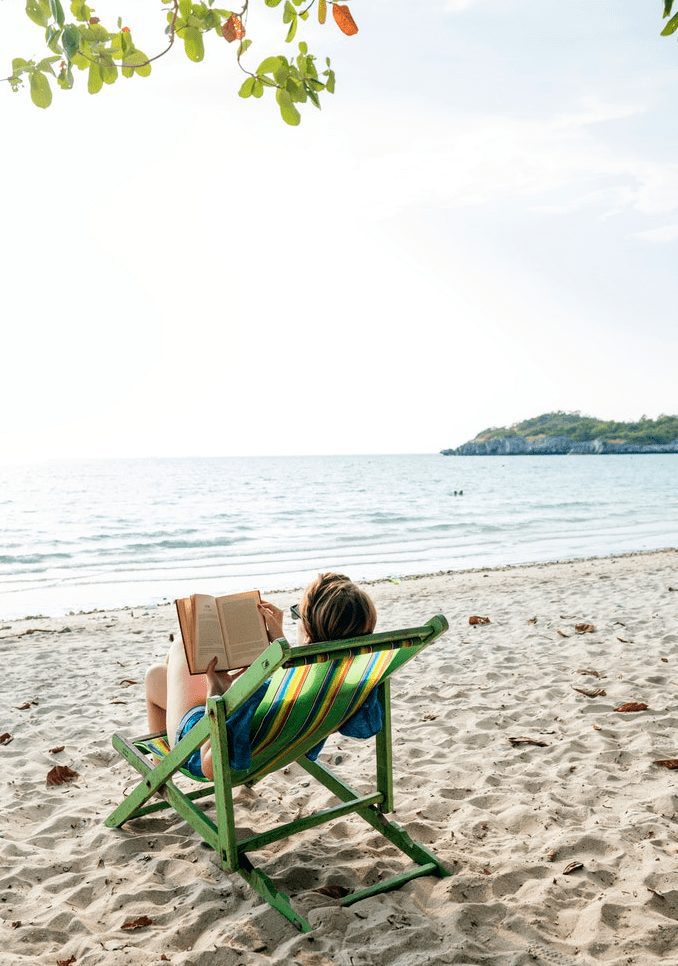 As always,  I want to know what books are on your Summer reading list!If you have any book suggestions for me to read or to include in the Book Club, please let me know in the comments! I am always looking for new authors to discover!
I also just purchased a new Kindle Oasis, so this e-reader is all new to me! I hope to share it on here as well if you've been wanting to learn more about e-readers.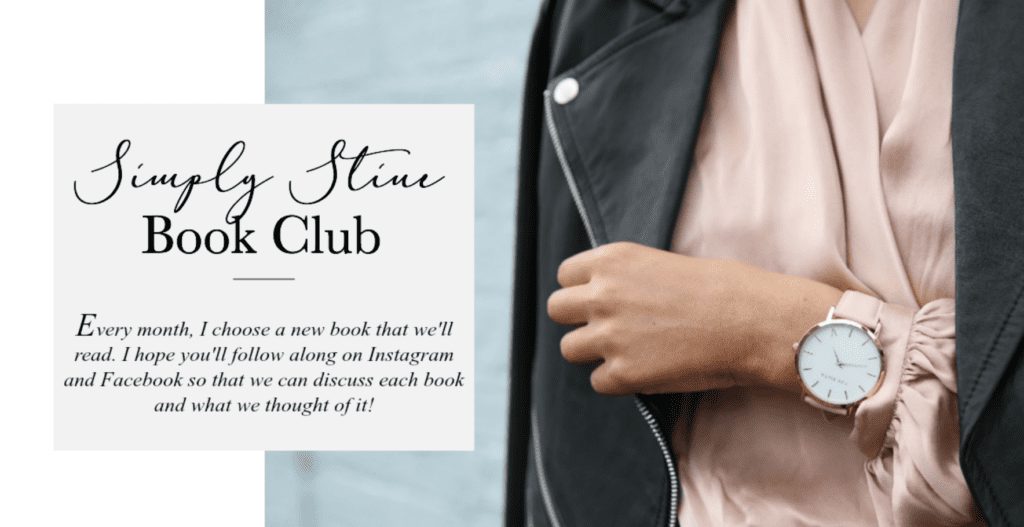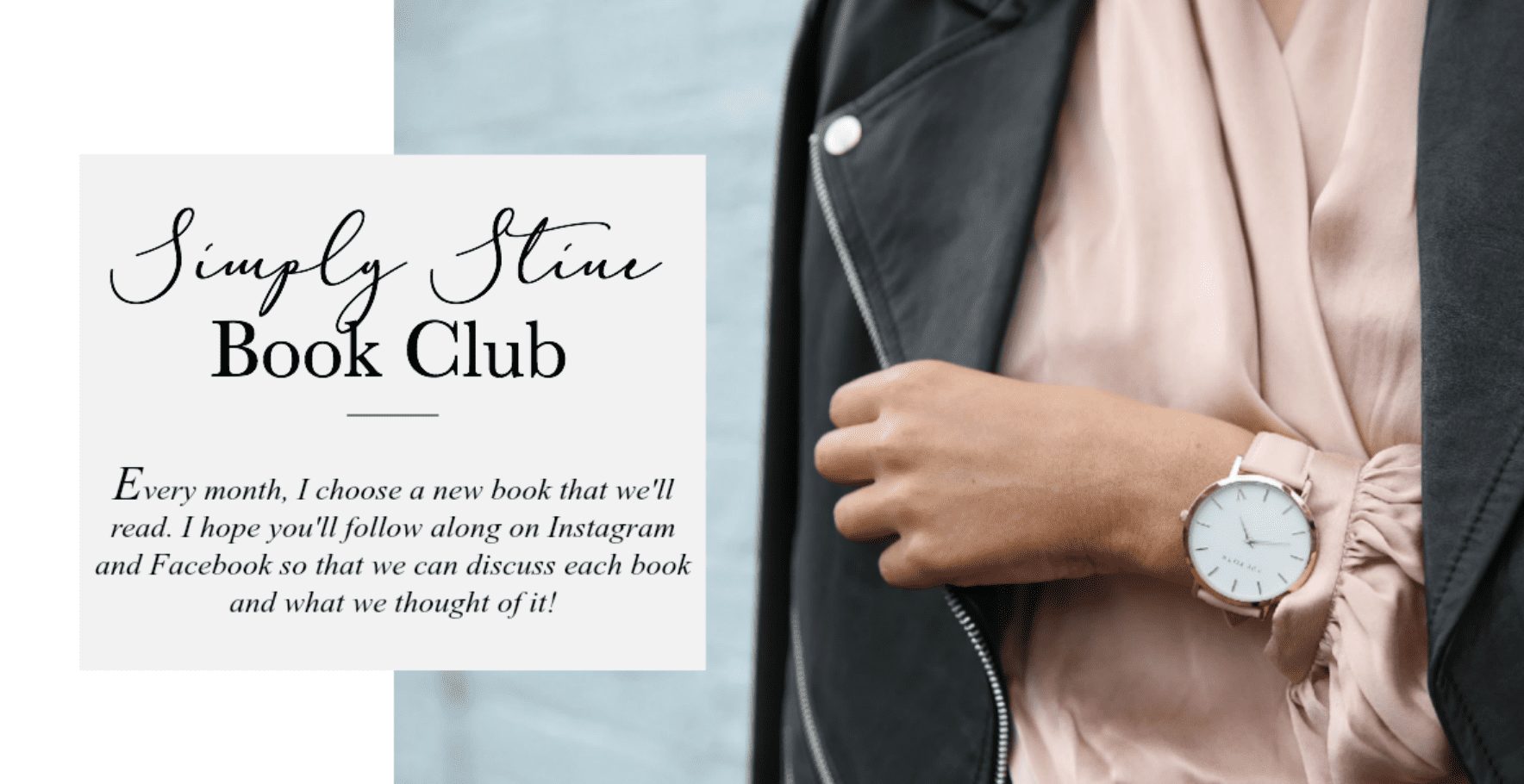 Be sure to follow along in the Simply Stine Book Club!

As an Amazon Associate I earn from qualifying purchases