Today on Simply Stine, I'm doing a book review! I'm trying to spend more time reading and the first book that I picked up was Just One Day. It was a book I started a while ago, but never finished. I won't give anything away, but I will give a little bit of background on the book. It's about a young woman, Allyson, who is traveling through Europe as a part of her post-gradation gift from her parents. She meets a man, William, on the last day of her vacation, who ends up taking her to Paris for, you guessed it, just one day.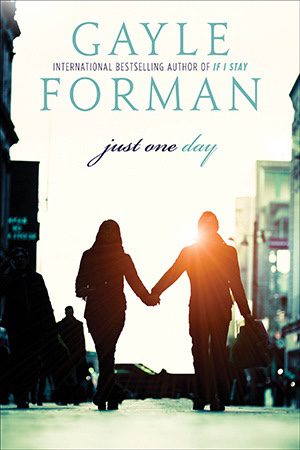 This book was an easy read. It's told from Allyson's point of view and I liked the author's style of writing. I really enjoyed the beginning and the end of the story, but the middle was was a little bit slow. I felt like the two main characters of the story are interesting enough and I kept wanting to learn more about each of them and their storylines. The book ended without the author finishing up the storyline with the two main characters, but that set up the story line for the next book, Just One Year.
PROS and CONS
PROS:
-I liked Allyson's character a lot. She was young and willing to do something unexpected that seemed way out of character for her. It reminded me of how fun it was (and scary as hell) to just do something so crazy and all of a sudden. Plus, she was so young and had so much to learn about herself.
-Williem was interesting. I couldn't decide whether he was going to be a good guy or bad guy. I rooted for him the entire book.
-What's better than a story of "young love" that happens to take place in Paris??
-The author, Gayle Forman, did a good job of not making Allyson seem like she needed "rescued" by Willem. Instead, I think they learned a lot from each other. I also liked how she included so much Shakespeare into the book! Her style of writing was easy to follow along with and kept my interest.
-It's interesting to show that things that we think happened, might not have happened for the reasons we thought. I can't go into detail without spoiling the book, but it shows us to keep an open mind and to always search for the truth and to not give up so easily!
CONS:
-I felt like the middle of the story just dragged on and I got really bored with it for a while.
-Some people will not like how the book ends. She doesn't close up the story line, so you'll have to read the second one to find out more.
Just One Year continues the story of these two characters and to not spoil either of the books for you, I'll keep this review spoiler free. Just One Year is told from Willem's point of view. It picks up from where the Just One Day ends (kinda) and continues on with the story. We get to to learn a little bit more of Willem's past and his family life,etc.
I wanted to love this book. I really did. I just got so bored with it and felt like I was waiting for something to happen the entire book (If you read Just One Day, you'll understand what I mean) and nothing really did until the very last chapter basically. I enjoyed the storyline, but felt it dragged on again in certain parts. I wanted to know more about Allyson and Willem's story and not so much of the history of Willem. It wasn't a horrible book, but I felt it was just kind of blah.
PROS and CONS
PROS:
-We finally figure out more about Willem and if he's team good guy or bad guy.
-I think Willem's story line talks a lot about how our past can shape who we become as adults. It talks about his struggles with his family, etc and how he deals with his issues in his life now.
-The Author does a good job of talking about relationships in both of the books. Not just romantic relationships, but the relationships with have with family, friends and ourselves.
CONS:
-This book was super slow and didn't end up going into Allyson and Willem's story as much as I had hoped
I finished up Just One Year and found out that there is now another book in the series called Just One Night. I am pretty sure I'll continue on with the series and HOPE that the author talks more about the relationship between Allyson and Willem and not so much about their individual storylines.
If you're looking for a quick read that doesn't require a lot of deep thought to understand the books, then this is a good series to give a try! It's a Young Adult series, which most of the time happen to be my favorite, so keep that in mind. Nothing too risqué, but reminds me of what it's like to be so young and open to everything!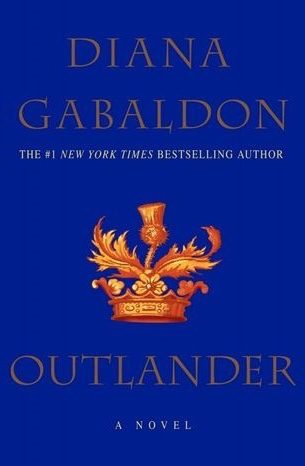 The next book I'm jumping into? Outlander by Diana Gabaldon. I love the series on Starz and I am hoping I'll love the books just as much, if not maybe more! Stay tuned for my review!!
[line]
**I'm starting to use Goodreads a lot more now and I'd love to have you follow along! Share your username with me below and I'll be sure to follow! If you aren't familiar with Goodreads, it's basically a place for book lovers to read and leave reviews on books. You can add books to lists: Currently reading, want to read and have read. I also love that you can find new books to explore! You can follow family and friends (and others) to see what they're reading and you are able to suggest books you think they might enjoy. It's fun!! Here is my profile: click here.