Ask me about one of my all-time favorite skincare products and the one product that will always come to mind is the Bioderma Micellar Water.  I've been a fan of their Micelle Solutions for years now and the love keeps on growing as I continue to try more products from the brand. Have you used a Micellar Water before?!?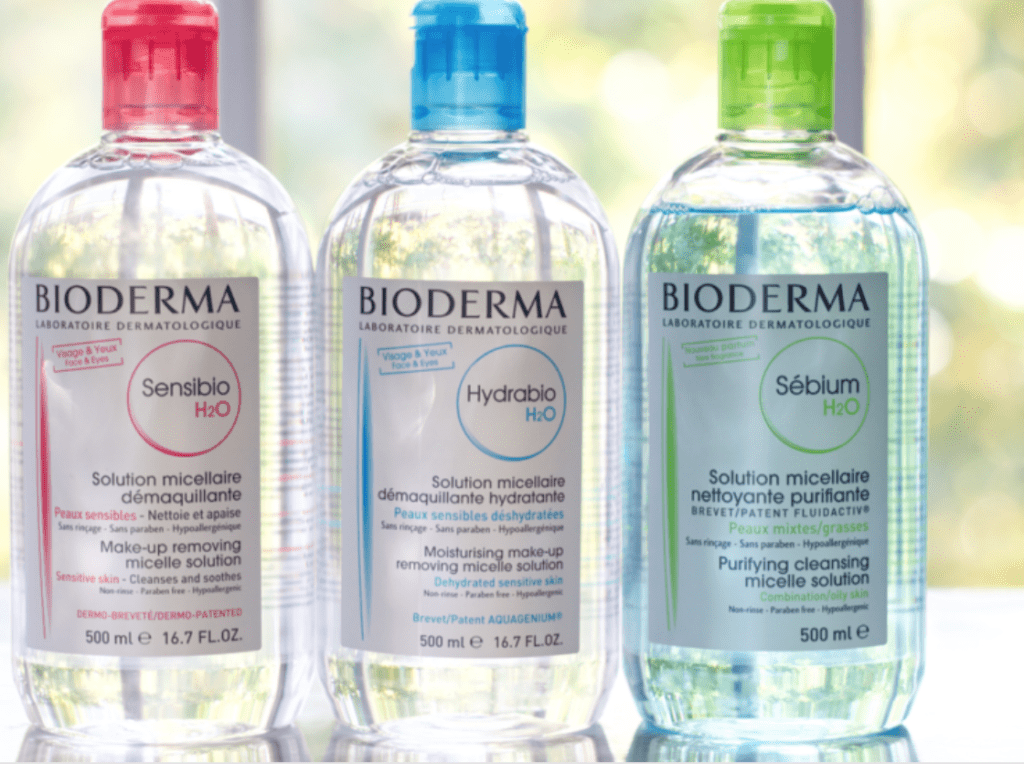 If you aren't familiar with a Micellar Water,  then just know it's more than just water.  It's actually water filled with tiny oil molecules (micelle) that helps to get rid of any dirt and oil that is on the skin.  They're like magnetics that attracts the "bad stuff" and helps to remove makeup and also with the new formulas that are available, some can moisturize and even help tone the skin.
To use Bioderma, simply apply the product to a cotton round and apply it to the skin.  When I'm using it to remove makeup, I first start with a soaked cotton round and apply it to my eyes for a couple of seconds and then gently wipe away.  After that, I use another cotton round and go over my face, until it's clean.  Pat dry and continue on with the rest of your skincare routine.
Bioderma is the best cleansing water that I've used.  I love how easily it removes my makeup (including waterproof) and it doesn't irritate my skin at all.  Their formulas vary, but I normally only use the one for sensitive skin types, Sensibio.  However, I was recently sent some of their other formulas to try and I have to admit that I am really, really impressed with the other two.  The Hydrabio formula is for dry skin types and the Sebium is for oily/congested skin types. Both are excellent and honestly, I didn't know if I would notice much of a difference with the formulas, but they are all very different!
I get the confusion behind a product like this because I was skeptical at first.  Yes, it looks like a bottle of water, but there's more to it than that. The Micelle Solutions are amazing for your skin and I think that this is one of those products that you have to use to become a believer.  Once you do, you'll fully understand the hype!
Bioderma is now available for purchase on Beautylish in the US.  

PR Sample sent to me for review purposes.