I can't get over how much I am loving the new Aveda Foklor Autumn/Winter Makeup Collection. I think most people often associate Aveda with hair products, but the truth is, their makeup collection is really quite good as well! Here's some of their newest shades that just launched from the Aveda Foklor Autumn/Winter Makeup Collection 2016.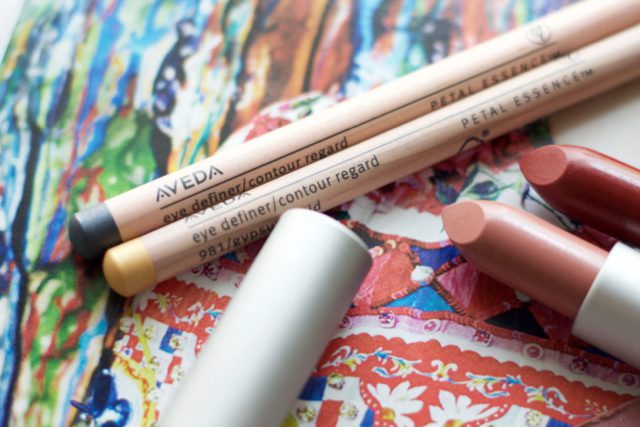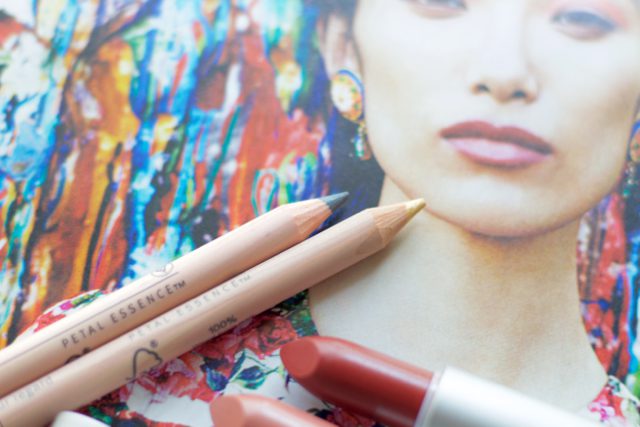 These liners glide on the eye really nicely and don't tug at the skin too much. If you like really creamy eyeliners, I'm not sure how you'll feel about this one, BUT I think it has great pigmentation to it, decent wear time and the colors that are available are gorgeous! I was sent Slate Shimmer (cool grey) and Gypsum Gold (warm, golden) both of which I feel are great staples to have in your makeup collection.
"Aromatic flower waxes from the petals of jasmine and the leaves of geranium create a soft, floral aroma."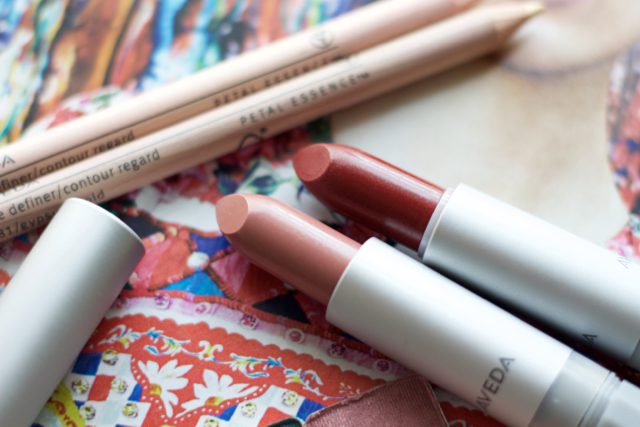 <
Nourish-Mint Sheer Mineral Lip Color
Aveda lipsticks are phenomenal. They're incredibly pigmented, come in a variety of colors and they are so hydrating on the lips! Plus, they smell so good! The lighter, more neutral pink shade up above is Primrose (sheer) and it might be one of my new favorites for everyday wear. The other, darker shade is Carnelian and it's a full coverage lipstick. It's THE perfect color for spicing up your look a bit! TIP: Pair the Carnelian with their Tarragona lip liner for the perfect Holiday lip look!
"Refreshing aroma-flavor with certified organic peppermint, vanilla and ginger."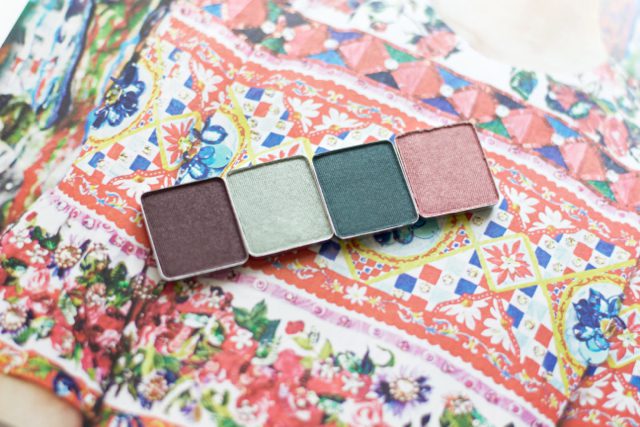 chia (deep purple); rose quartz (medium pink); dusted sage and balsam (lighter and darker shades of green)
I haven't tried that many of the Aveda eyeshadows, so I was so excited to give these a try. First of all, the colors in this collection are so beautiful. Wine and deep, dark green colors are the perfect shades to wear this fall and winter. I've tried these with and without a primer and I prefer with, but even without a primer, they lasted a nice time on my eyes without creasing!
"Talc-free powder shadows that build and blend effortlessly for long-lasting, crease-resistant color."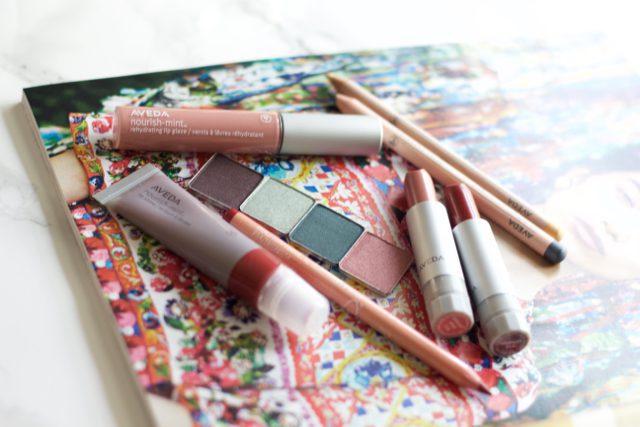 I'm not a huge fan of lip gloss. It's so weird because I used to be addicted to it. However, this shade is beautiful and it felt nice on my lips. A little bit on the sticky side, but nothing too bad! Again, it is so hydrating on the lips and it smells so good!
"Drenches lips in high shine and translucent color. Shades from nature deliver translucent color with a high-gloss finish. Refreshing aroma-flavor with certified organic peppermint, vanilla and ginger."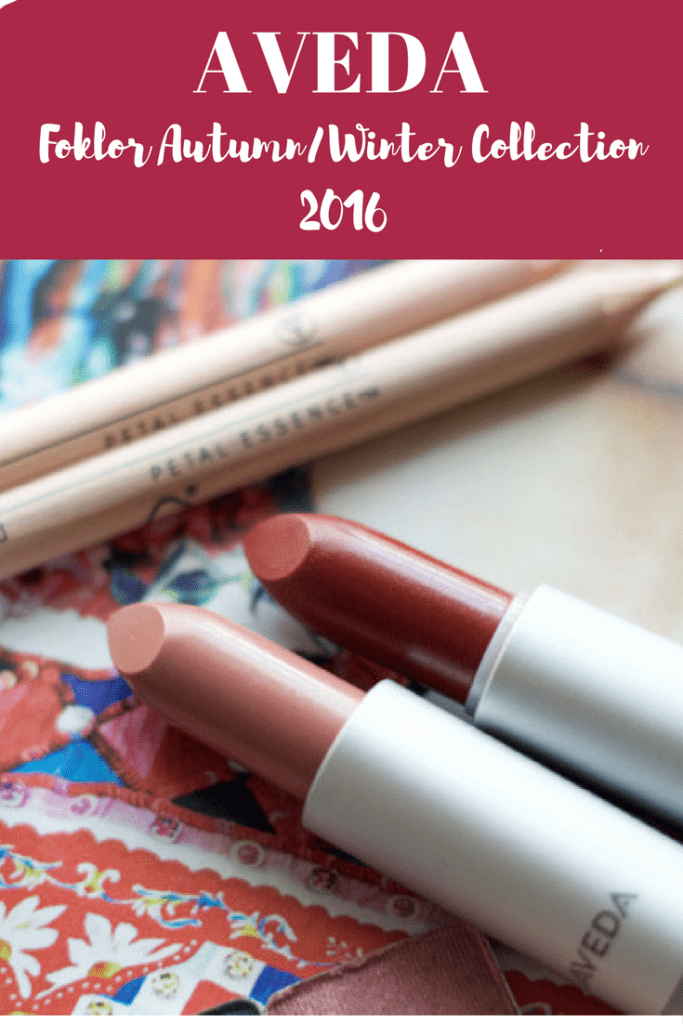 I think the Foklor Collection from Aveda is perfect for simple, classic makeup looks and also for those that want deeper, darker looks. You can keep the looks simple or you can have fun and change things up a bit.
[show_shopthepost_widget id="2129624″]

PR Samples were provided for review purposes