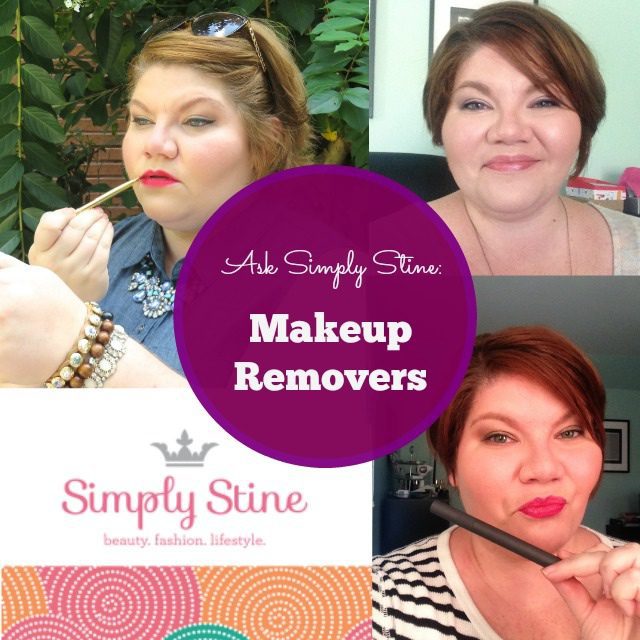 I get asked a lot of questions about beauty and skincare issues that people sometimes struggle with.  The latest question was a good one so I thought I'd actually share it with my readers. That being said, if you are having issues or questions and feel like it's something I could help answer for you-Ask away! You never know I might pick yours and you might get a little something sent your way!  Plus, I love being able to help you guys with issues that you are having or questions that you need help with! Pick my brain!!
Ask Simply Stine: Makeup Removers
Today let's talk about makeup removers.  I'm sure you've all struggled with makeup removers from time to time.  You'll wash your face and you're still left with black mascara or eyeliner all over your face. Not all makeup removers are the same! I want to share a couple of my favorites and how I actually remove my own makeup.
My Routine
I don't always wear a lot of makeup,  but sometimes when I have on waterproof makeup or I'm wearing a heavy liner-I need a good makeup remover because the makeup won't come off.  The first thing I do is I either use an oil cleanser, Bioderma or a makeup wipe to remove mostly my eyeshadow, liner and mascara.  It's ok if it all doesn't come off then because I follow up with my normal facial cleanser to remove the rest.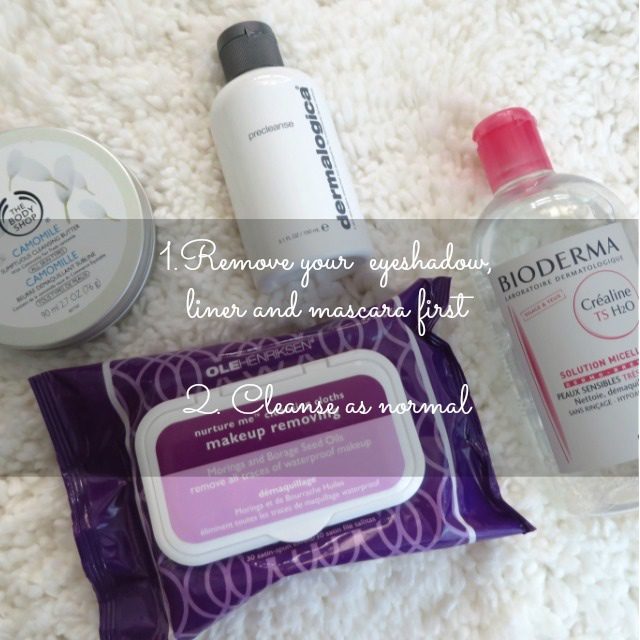 [line]
My Favorite makeup Removers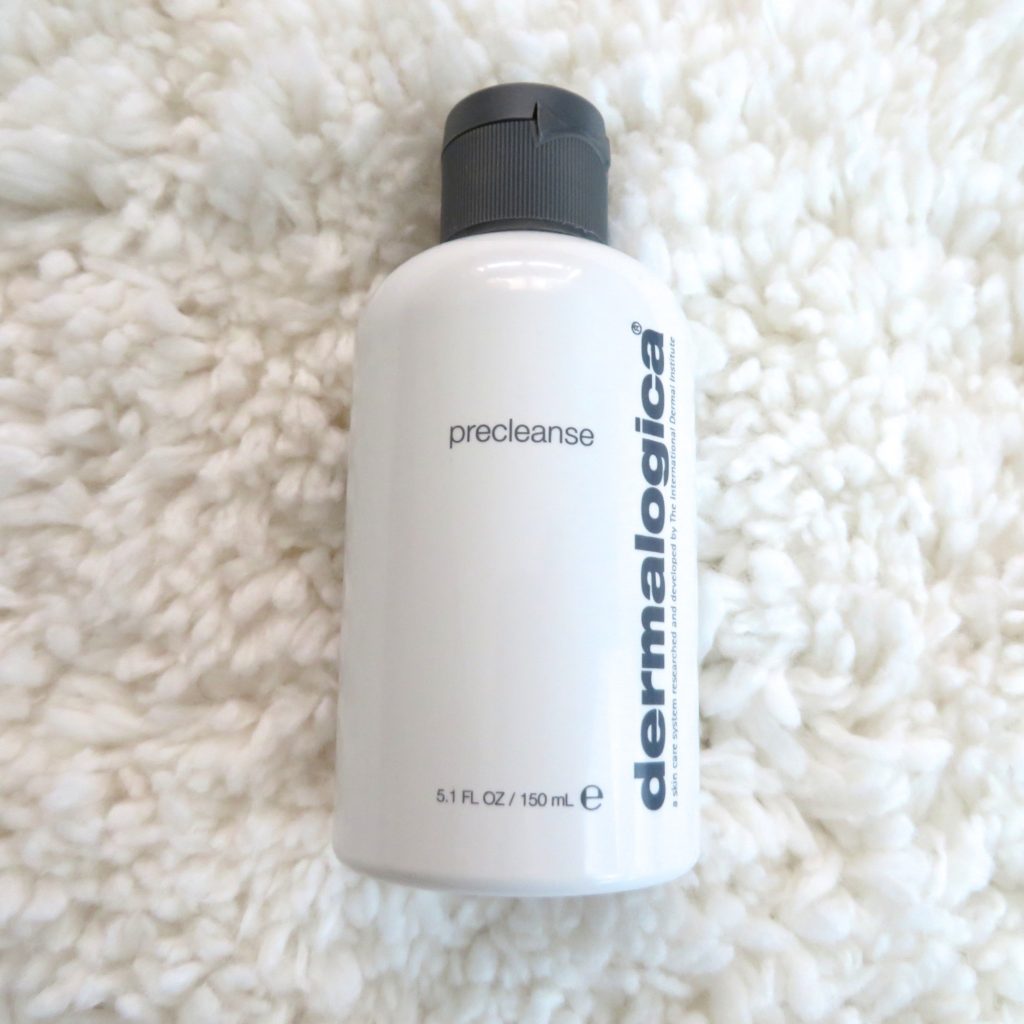 Dermalogica precleanse ($18.00-$35.00)
Available in both a liquid and a wipe.  I haven't used the wipes yet, BUT the original precleanse is a fantastic product for removing your makeup.  I love the way it smells and feels on my skin.  I apply this to dry skin and work it in all over my face, then slowly and gently rub it over my eyelids and over my eyelashes. Then rinse with water and follow up with your normal cleanser. This does such a remarkable job at removing my most stubborn makeup.  I'm never without this product.
Bioderma Crealine TS H2O ($31.30 Price varies)
A makeup artist and skin care therapists secret!  I ordered mine and the bottle has lasted me well over six months so far and it's barely half way gone.  I soak a cotton pad and apply it to my eye area and let it sit there for a couple minutes and gently rub away the makeup.  You feel like you are just using a water, but it has a lot of beneficial ingredients for the skin.  I love this product. Especially for really, really stubborn makeup.  It's great for my sensitive eyes and it's alcohol-free.  Have you ever tried a Micelle Solution?
"The benchmark micelle solution that daily cleanses and removes make-up from dry sensitive skin. 
Directions for use
Sensibio H2O is an ultra-mild cleansing formula, use it with the utmost care.
Soak a cotton pad with Sensibio H2O and cleanse the face and eyes and/or remove any make-up. 
Repeat the application until the cotton pad remains clean.
Sensibio H2O needs no rinsing, but it is essential to dry your skin. 
Dry gently. Dab your face with a clean cotton towel.
Sensibio H2O can be used daily, morning and evening. 
Fragrance-free formula.
Alcohol-free. No phenoxyandhanol." -Amazon Product Description
Ole Henriksen Nuture Me Cleansing Cloths ($15.00 and up)
If you like to use a wipe to remove your makeup; you might want to give Ole Henriksen makeup removing wipes a try.  I really like these Nuture Me Cleansing Cloths because they contain Moringa and Borage Seed Oils that really help to moisturize my skin.  They smell fantastic and they don't dry my skin out like some of the drugstore ones can.  However, if you want a budget friendly drugstore product, I'd suggest the Neutrogena wipes.  They are really good options!  You can stop with this step if you want, but if you are wearing a lot of makeup-I'd still wash my face as normal.  These don't always get everything off your face. Again, be gentle when using these in the eye area.  Don't drag them too harshly over the eye area.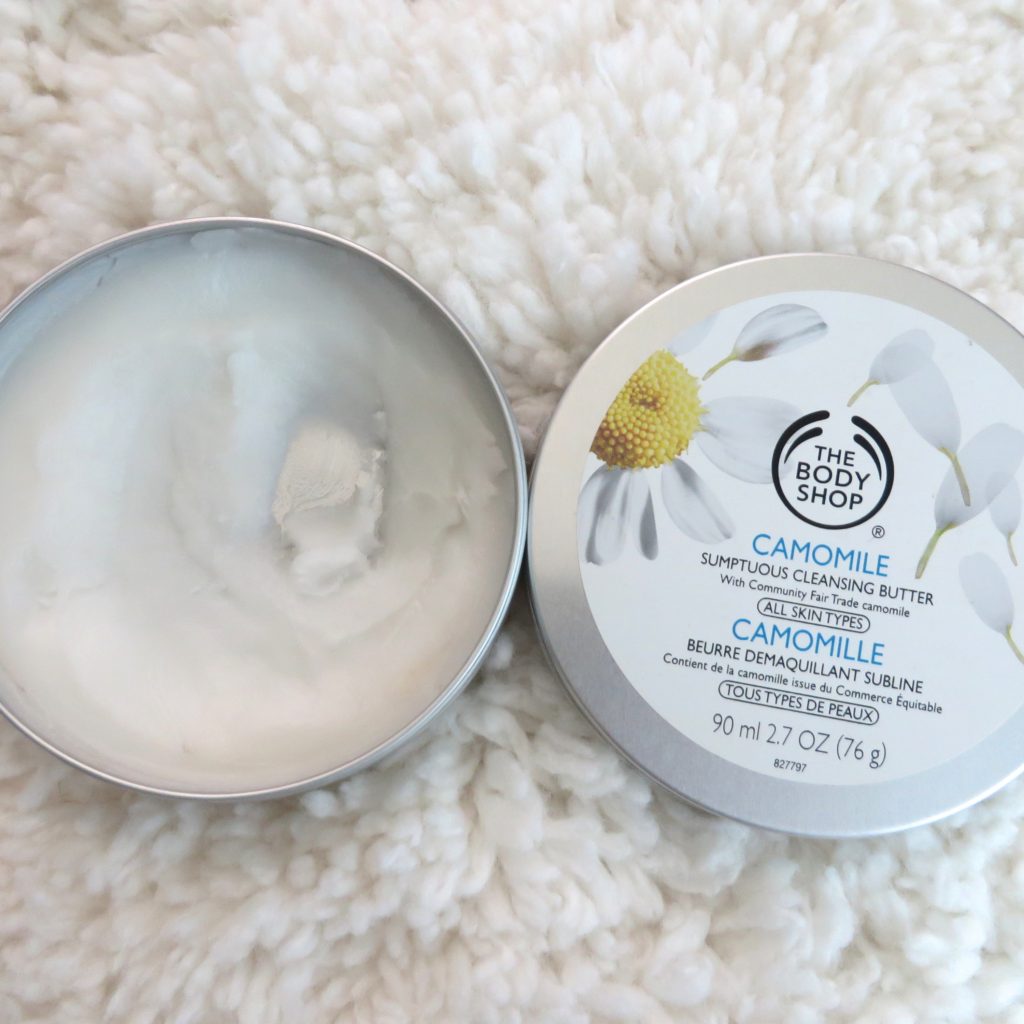 The Body Shop Camomile Sumptuous Cleansing Butter  ($9.00 and up)
I'm a big fan of cleansing butters, especially when my skin is really needing some extra moisture.  The Body Shop Camomile Sumptuous Cleansing Butter is one of my favorites.  I take a small amount out of the tin with a q-tip or spatula (Don't use your fingers) and rub it in my hands to melt the butter and then I apply it all over my face, including my eyelids.  Then I rinse it off and I'll wash my face as normal.  The Body Shop Camomile product line now includes a cleansing oil and an eye makeup remover if you aren't interested in the butter!
[line]
Always make sure to be extra careful when removing your makeup from your eyes.  It's such a delicate, fragile area and we always want to  make sure you aren't being too rough and dragging your fingers back and forth over your lashes and your eyes.  Instead,  just gently pat to remove and soft wipe away if you are using a cotton round or wash cloth.  Interested in learning more about some cleansing tools to add into your routine? Let me know below! I hope those products help you out! Let me know what products you enjoy using! I'm always looking for new ones to try!
Some products mentioned above might have been sent to me for review purposes.  All thoughts and opinions are my own. Post contains affiliate links.