I told you guys that Simply Stine was getting a little bit of a re-design and the first part of that is up on my
Facebook Page
! Make sure you go and check out the new look and tell me what you think! 
I have to give a big thank you to my friend Melanie from Jankun Creative Studio. She is a fantastic designer and I love the design work she's done for my blog.  She's also done invitations for me and for my friend's wedding.  She is crazy talented and has just recently started her own business. Make sure you check out her website and her etsy store!! Here's some of the work she's done for me and a link to her Portfolio:
These are the invitations she designed for the Bridal Shower I hosted.
I basically asked for something Southern Chic and let her come up with a design.
I couldn't have loved these anymore!!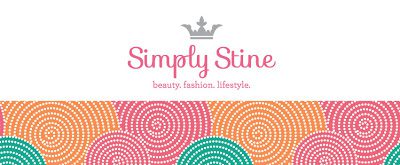 That's my new logo and the new Facebook Cover Photo !! I LOVE IT!!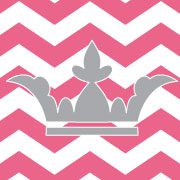 My crown got a new look!
Of course, I had to have some Chevron!!
I'm also having Melanie come up with some new stationary for me and some business cards.  I can't wait to see them.  Her work always puts a smile on my face and I can't even begin to thank her enough for all making my vision become a reality! Make sure you take a look at her website!
Click the link's below for more information:

Website