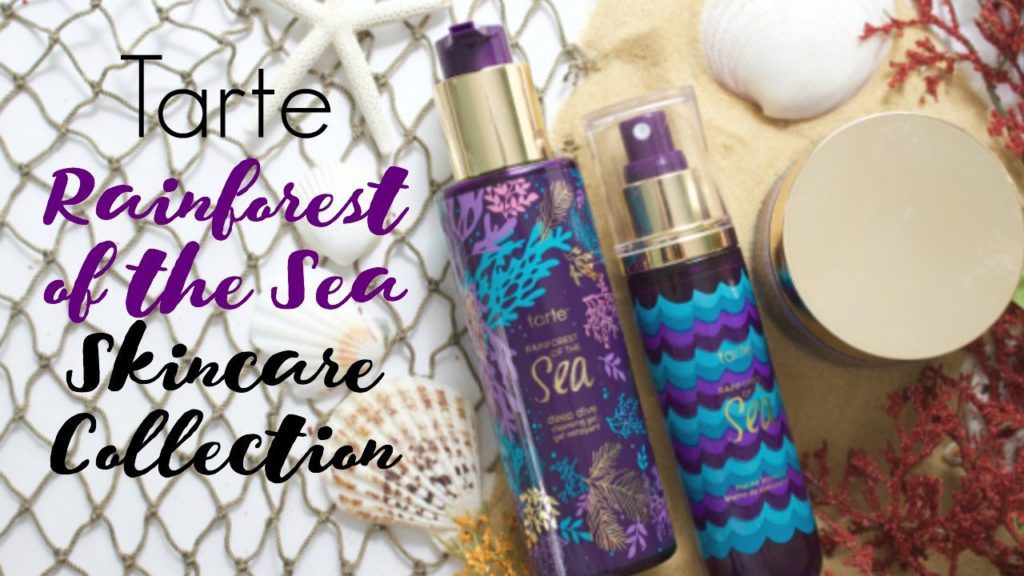 As soon as I saw the Tarte Rainforest of the Sea Skincare product launch, I fell in love with the packaging. It's gorgeous and perfect for getting us into that Spring/Summer mood. Am I right?!?! Beautiful packaging isn't enough to make me fall in love with a product, I still need to have ingredients that prove beneficial to my skin. I need to see improvements on my face as I'm using them. You're in luck guys because Tarte's Rainforest of the Sea Skincare line is very, very impressive!
Included in this collection of products is the Rainforest of the Sea™ Antioxidant Complex which features Marine Algae and Flower Extracts. The Antioxidant Complex is included in the product line to help protect our skin, nourish our skin and help refresh dry, dehydrated skin types. I've seen other brands feature Marine Antioxidants (Algae, etc) in their ingredients, but the Tarte Rainforest of the Sea Collection is at a much better price point for my budget.
I was sent three products from Tarte to try. A Hypo-Allergenic Cleanser, A Hydrating Mist and a Gel Moisturizer. I have been trying these for at least three weeks and I've got some comments on each of the products below. Overall, I think that these are a nice set of products that work great when used with one another!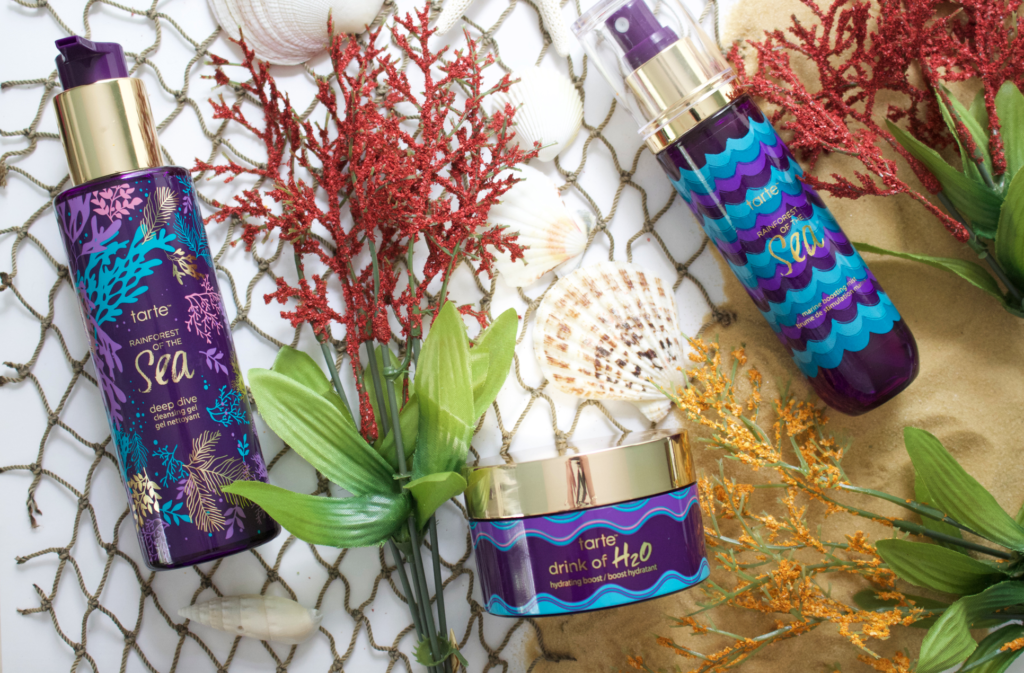 Deep Dive Cleansing Gel $25.00
I don't often use a cleansing gel anymore. Most of the time they tend to dry out my skin too much. However, this cleansing gel actually works on my sensitive, combination skin perfectly! The scent is so nice (lavender oil) and the addition of Vitamin C is nice for a brightening boost to the complexion! This cleanser claims to remove makeup, even waterproof, but I don't know if I'd agree with that 100%. It is true that this will remove your makeup really nicely, but if you're wearing a lot of makeup or a lot of waterproof makeup, I'd still do a double cleanse with a Micellear Water or a Cleansing Balm. That's just my opinion! Overall though, a very nice cleanser for a lot of skin types!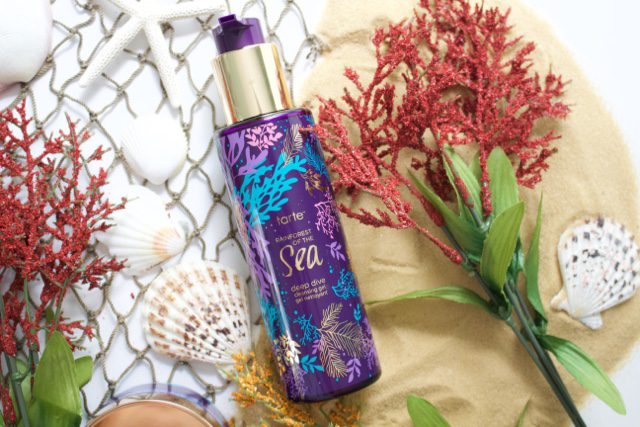 Drink of H20 Hydrating Boost $39.00

With the addition of Hyaluronic Acid and Tarte's Rainforest of the Sea™ Antioxidant Complex, this water-gel moisturizer really packs a powerful punch! It features the Marine Complex of Algae and Marine Flower Extracts, Caffeine which helps to plump up the skin and get the blood flowing, Lentil Seed which helps to reduce the appearance of pores and also Coconut Oil which is always a nice treat to the skin! This moisturizer is indeed very lightweight, but it is really moisturizing and soothing on the skin. The one thing I really like about the Hydrating Boost is that it doesn't leave my skin feeling greasy and it sinks into the skin quickly. I love to use this on my face before applying makeup as it helps to make sure my skin is hydrated before putting on makeup that can sometimes look heavy and caked on my face. Sure it's lightweight, but don't let the texture fool you into thinking it won't hydrate your skin!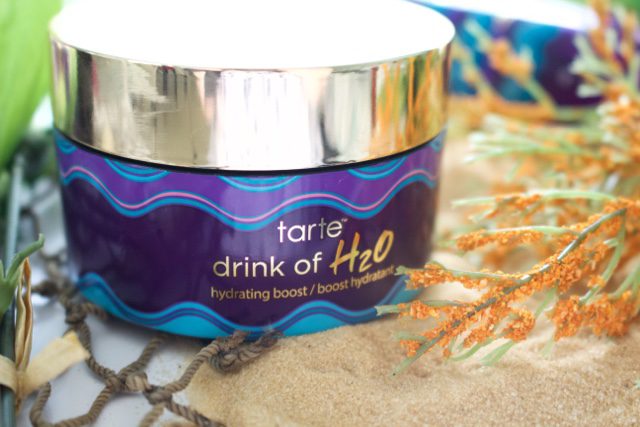 Marine Boosting 4-in-1 Mist $25.00
Not only will this Mist help hydrate your skin, but it also acts as a primer and a setting spray! It will help minimize the appearance of any pores, redness and puffiness on the skin. It also features Tarte's Rainforest of the Sea™ Antioxidant Complex, Seawater and Coconut Oil. This product features orange peel and lavender oil and it smells divine! Seriously, this might be my favorite product of the bunch. This is a great product to use throughout the day or while traveling, to keep the skin refreshed and protected! Plus, it claims to keep your makeup in place for 12 hours. I don't know about twelve hours, BUT it certainly does help my makeup stay in place a little bit longer than normal!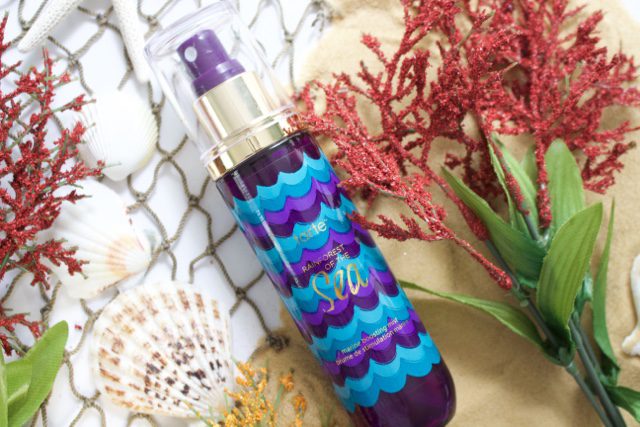 This was really my first experience with any Tarte Skincare product and I'm very pleased with the results I've gotten so far. As the temperatures are changing and our weather here in Georgia is becoming more hot and humid, I think that these will still be great products to use for my skincare routine. They're hydrating, they help to nourish my skin and protect it from environmental irritants. I've noticed that my skin seems extra bright (think glowing) and less red. My pores also seem to be a little less noticeable as well. I have been using this in conjunction with a couple of other masks, but overall, I have noticed a difference!
Not sure if you want to commit to full sized products just yet? You're in luck because Tarte released
a kit exclusive to Sephora
that features all of the products I mentioned above! The cost of the kit is only $10.00! I think they're great sized products to get an idea of how they will work with your skin.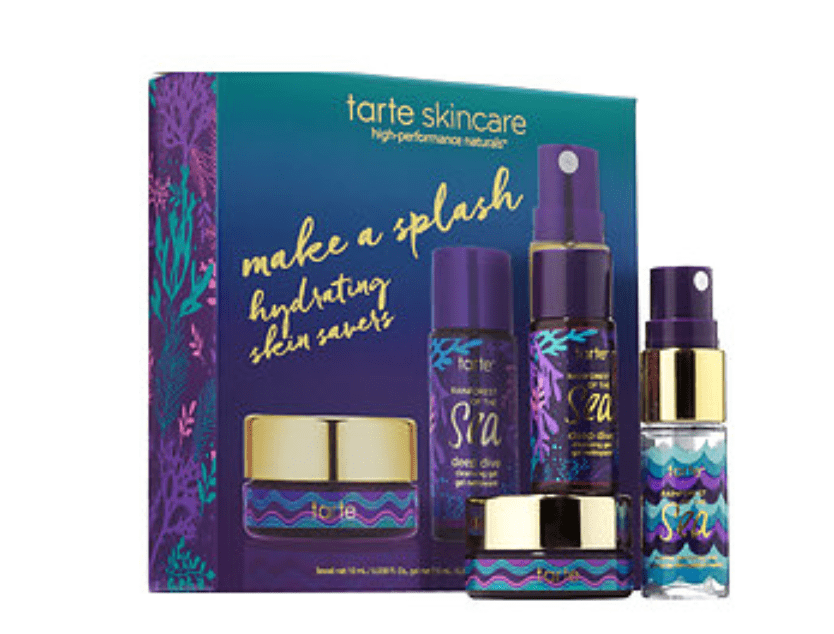 [line]
PROS
-Great for all skin types and to help calm and hydrate the skin (It's also helped with my oil control)
-Packaging is GORGEOUS and I love the touches like the cleanser bottle turning to lock the dispenser shut.
-I love the Hydrating Boost as it leaves my skin so hydrated without being heavy on my skin
-The Mist is so, so good and smells incredible! I am going to keep a travel size with me because it's great to use throughout the day as a refresher on the skin
-I think the price point on these products is very affordable for how much product you get and how well they work on the skin! Compared to other brands who use the same type of ingredients, these are a total bargain!
CONS
-I wish they would have included an eye product! I feel like with the ingredients they are using an eye product would have been such a fantastic addition to the brand
-If you aren't a fan of Lavender, you might find these a little bit too strong in scent
-I'm not always the biggest fan of moisturizers that you have to put your fingers into, just be sure to have your hands clean before using!
[line]

PR Samples provided for review purposes only. All thoughts and opinions are my own.