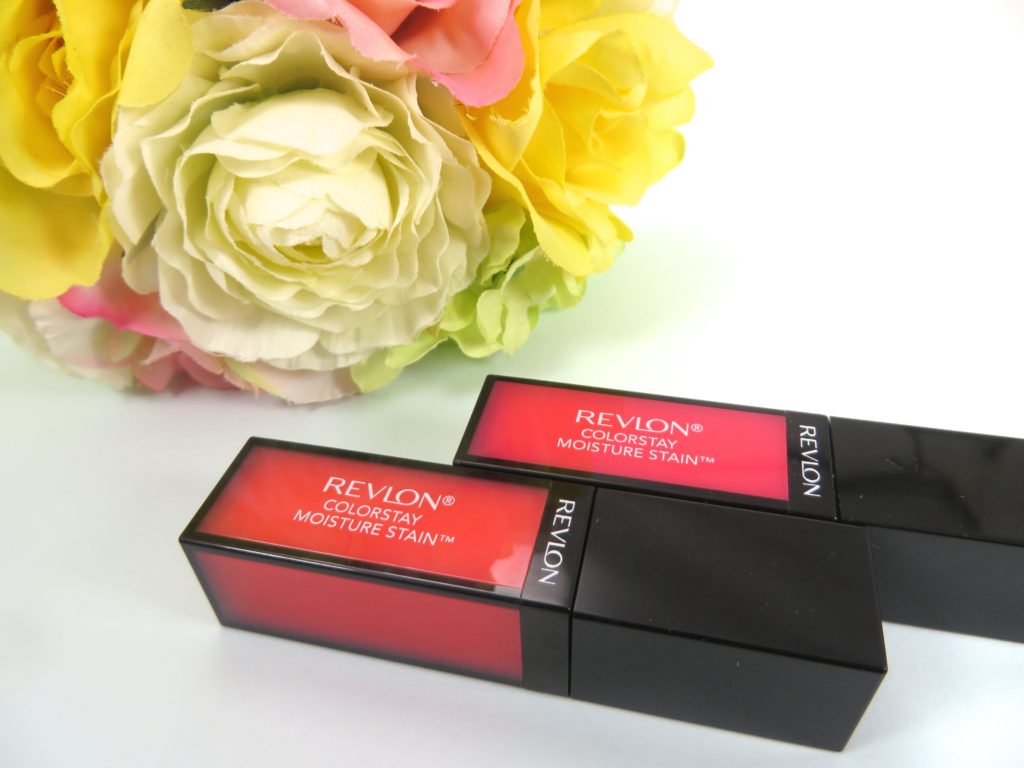 The Revlon Colorstay Moisture Stains have been all over the beauty world lately and I can totally see why.  I was late in the game picking these up, but I'm really glad that I finally caved in and gave them a try.  I had to search a couple of stores to find these, but I finally found them at Walgreens and they were actually on sale buy one get one half off.  I only picked up two, BUT I think I'm going to have to search for more.  The Walgreens that I was at, only had a couple sitting up by the register.  I picked up Rio Rush and Cannes Crush.  Both colors were totally impressive.
The formula feels like a gloss at first and once applied, it's not crazy sticky or tacky, but you can feel it on your lips.  It lasted about 4 hours and after that, I simply reapplied again.  The color lasted a good length of time.  It didn't stay glossy the entire time, but there was still color on my lips.  After the "gloss" disappeared, I barely felt that there was any product on my lips.  So for those of you who hate that tacky feeling, you will love this!  I found this to be pretty similar to the L'Oreal Paris Colour Riche Caresse Wet Shine Stains, but If I'm being honest, I can't say which is better because I haven't used the Revlon product long enough yet to compare.
[line]
PROS:
The colors I picked up are packed full of color.  I seriously want all of them.
No offensive smell to the formula.
The packaging is gorgeous!
The doe foot applicator makes it easy to apply
It's not sticky or tacky feeling
It's a stain so it LASTS!
It didn't really transfer to anything after I had it on for a while. At first, some would probably come off.
Doesn't dry out your lips. Actually features Aloe and Vitamin E.
Price is great at under $10.00
CONS:
Have one of the colors on and want to switch to another one (like I did for swatching). Yeah, not a good idea.  Once the product is on your lips, the stain really DOES stain your lips that one color.  Not a bad thing, unless you're indecisive! LOL.
Can still be a little bit hard to find at certain stores.  Just take your time or order them online!
[line]
I'm really into these lip stains.  I also think you could cheat and use these as cheek stains also.  Double duty products are always a great thing in my opinion!  These are perfect for the person who doesn't want to have to fuss with their lip colors a lot throughout the day, but wants some sort of color on their lips.  These aren't too shiny, but give a nice gloss to the lips.  Again, another drugstore product that looks chic and is just as good as some of the high-end products that are just like it.  With twelve colors to choose from, I'm sure you can find one you love!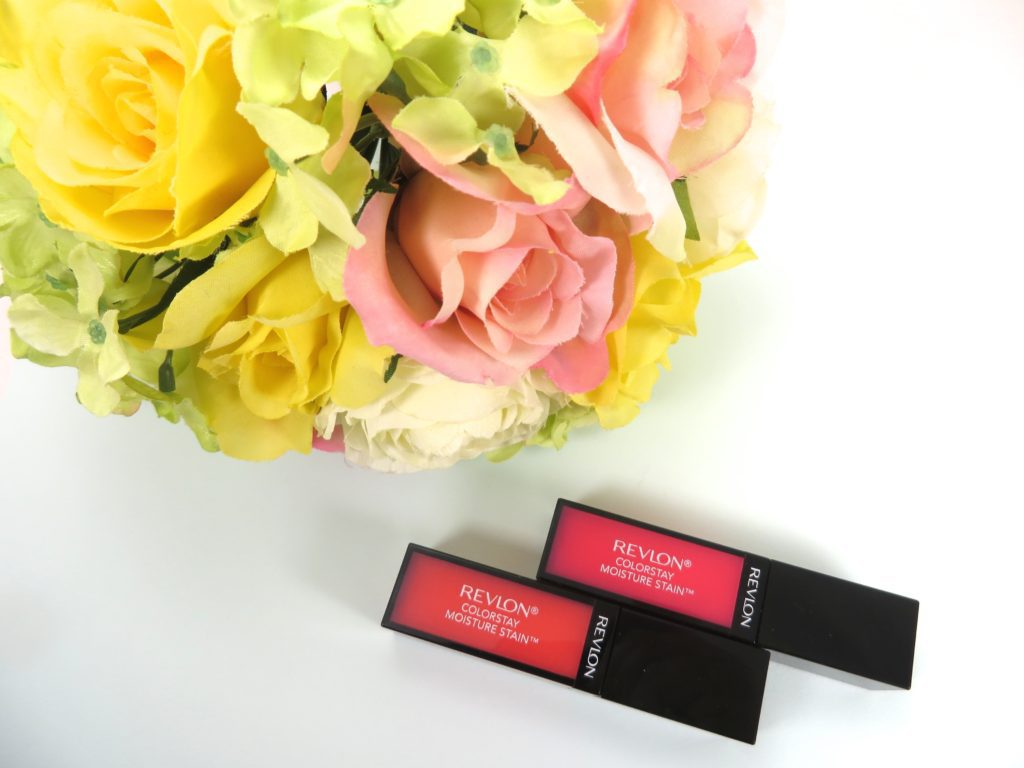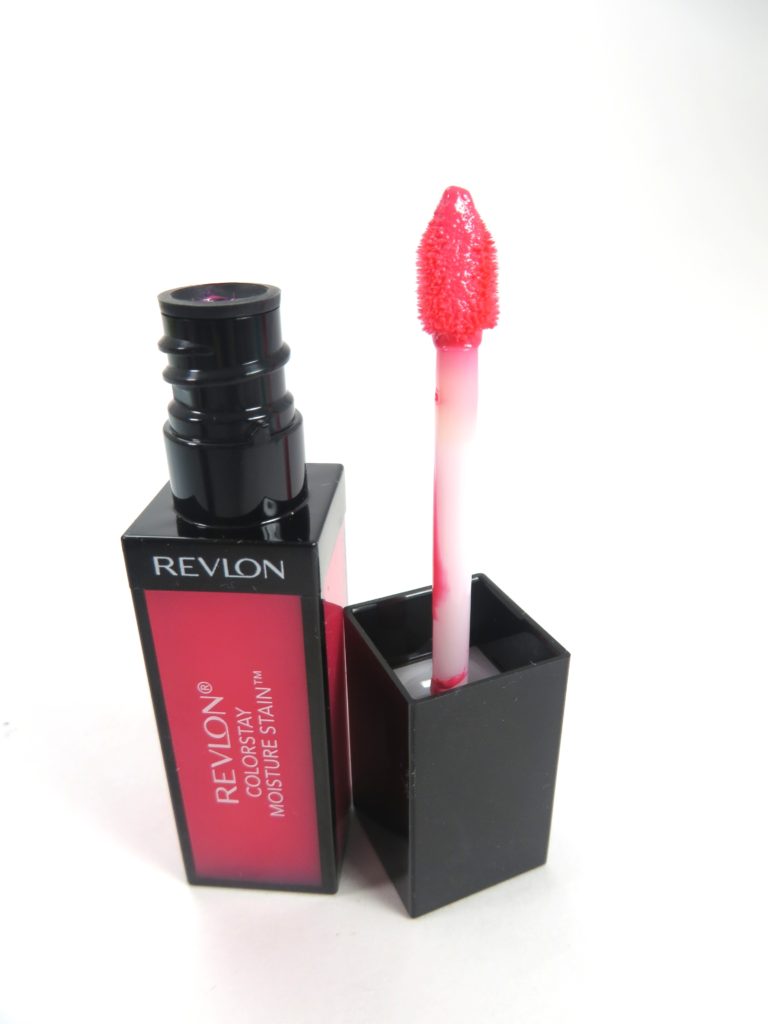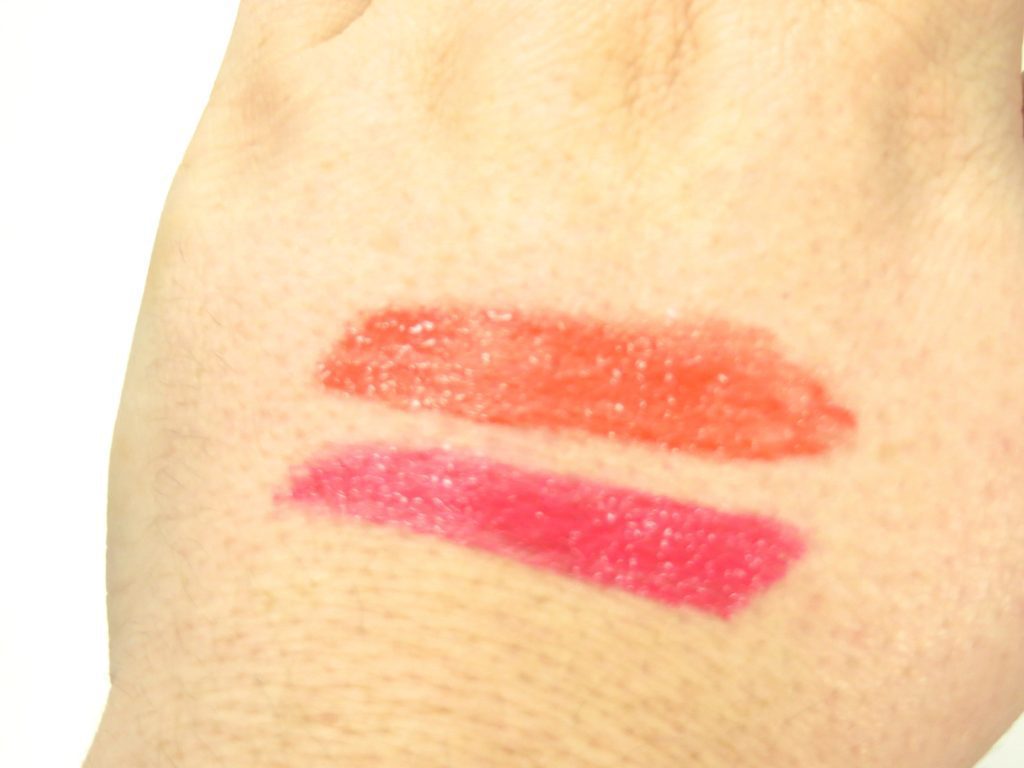 Affiliate links included.  All thoughts and opinions are my own.  Purchased by Simply Stine for review.