I thought it would be fun to feature a "Product Spotlight" on a certain brand that I'm really in love with at the moment.  It's no surprise that I picked NARS because I have been in love with their products for years and they keep coming out with amazing collections.   Take a look at some of my favorites and some items that are newer to the brand that I have my eye on!
I love this new cheek palette by NARS.  Perfect for sculpting the face, highlighting and adding a touch of color.  This palette includes the colors: Zen, Miss Liberty, Desire and Deep Throat.  If you haven't used a NARS blush, bronzer or highlighter before, you are in for a treat! They are perfectly pigmented and apply so nicely.  Love them!
Ride Up to the Moon Eyeshadow Palette
I love this eye palette for Fall. The warm bronze and cream colors and that perfect touch of green. It couldn't be anymore perfect. This palette is great for someone who loves a good neutral look.  It allows you to have your "normal" colors and some nice accent colors. I'm thinking that green would be an excellent color for some gorgeous liner looks.
Fairy's Kiss Eyeshadow Palette
I couldn't resist posting this eyeshadow palette.  If you are a lover of purples and violets, this is a great palette for you. I love it because it's bolder and darker plums and purples shades and a little bit of a dark gray and a nice dark deep black shade. Perfect for day to night looks. A must have palette for Fall. I can't even begin to imagine the incredible smokey eye looks you could do with this palette.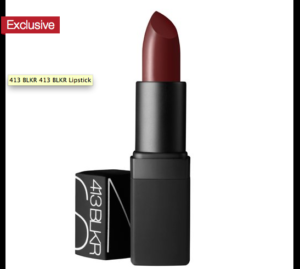 This highly pigmented lipstick is a perfect shade to get you ready for Fall.  This gorgeous, rose-brown hue is right up my alley.  It's named after the first NARS flagship address in the West Village neighborhood. It's time to put away the pastels and coral shades and get yourself some glam lips!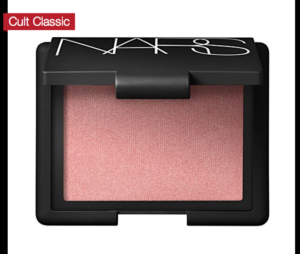 This has to be my favorite blush ever!! I love the sheer glow that it gives my cheeks.  It has just a touch of peach shimmer to it and it's the best color I have ever worn.  It easily brightens up most complexions and it looks fantastic on so many different skin tones.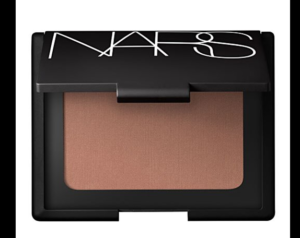 Bronzers can be tricky for me with my very fair skin.  When I wear a bronzer I want to warm up my complexion a bit, but I don't want it to be super noticeable.  The NARS Laguna Bronzer is a perfect shade for adding just a pop of warmth to my complexion, with the tiniest hint of shimmer.  It makes me look more awake and my skin looks amazing when I contour with this color.  It's not too dark and it's not too yellow based for me to wear. This is an excellent choice for anyone who struggles with bronzers.
NARS is a brand that I consider a classic.  They have an excellent color selection for just about everyone and their products are top of the line.  I'll do a separate post on their foundations and concealers another time as I've been trying their Radiance line and LOVING IT!  Their classic black and white packaging is simple, but oh so elegant.  Plus, they have also launched a skincare line that I plan on giving a try very soon.  NARS products are available at most larger department stores, as well as stores like Sephora and online at Nars.com.  I'm sure some of you have used this brand before and If you have, I'd love to hear what you think is their number one product must have!