I am a proud skincare junkie and I LOVE trying new-to-me product lines and finding new products to add to my skincare routine. Colleen Rothschild has been on my radar for quite a while. I have personally followed Colleen's Instagram account for quite some time and if I can be honest for a second, I will use ANYTHING that will make me look as beautiful as Colleen is. Her skin is perfection!!!! So imagine my shock and complete excitement when they said that they wanted to send me some products to try! YAASSS! Also, they were kind enough to give me a promo code for you guys to save 20% off your purchase.
I was sent the Radiant Cleansing Balm, the Sheer Renewal Cream and the Complete Eye Cream. I knew a little bit about the products, but not enough to say that I was extremely familiar with them. I was really excited to finally get to try the Radiant Cleansing Balm because that was THE product I really wanted to get my hands on and it's the product that everyone talk's about when they talk about Colleen Rothschild. Let's chat about each of the products I was sent!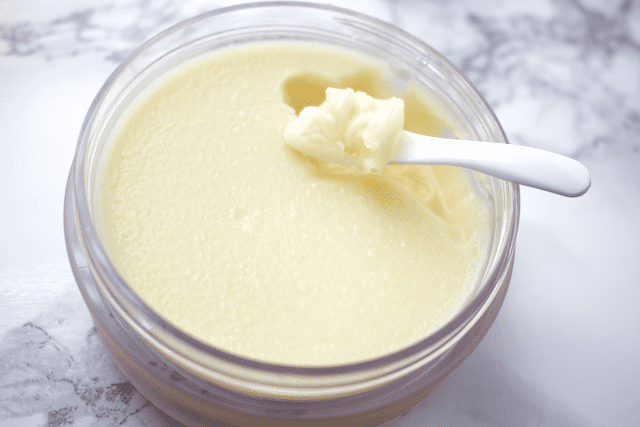 The Radiant Cleansing Balm ($65.00/3.3oz) in my opinion, is one of the best cleansing balms that I've ever used. If you've read my blog before, you'll know that I'm a HUGE fan of Cleansing Balms. I think they're fantastic for an alone cleanse or used as a double cleanse. The Radiant Cleansing Balm is unlike any other Cleansing Balm I've used. For someone like myself who wears a lot of makeup and has issues with congested pores and skin that gets congested easily, this cleansing balm has made such an incredible difference in my skin. When using the Radiant Cleansing Balm, my skin is more radiant, softer and overall much more calm. Plus, it smells amazing (Cloves and Rosemary) and it feels like a silky butter, ha. I use this on dry skin and rub it into circular motions all over my skin, including my eyes. Tor remove, simply use the Muslin Cloth that they provide and wipe away! It takes off all of my makeup, even my most stubborn and waterproof. I get so excited when I use the Radiant Cleansing Balm because every single time I use it I'm more impressed and convinced that this is quickly becoming one of my favorite skincare products ever.
PROS: There are so many pro's to this that I don't have the space to keep typing them all, ha! Seriously though, fantastic cleansing balm that's great for ALL skin types and it's at a great price point compared to some of the other's that are on the market. This will be a HG product for me for now on!
CONS: Not a single complaint!!!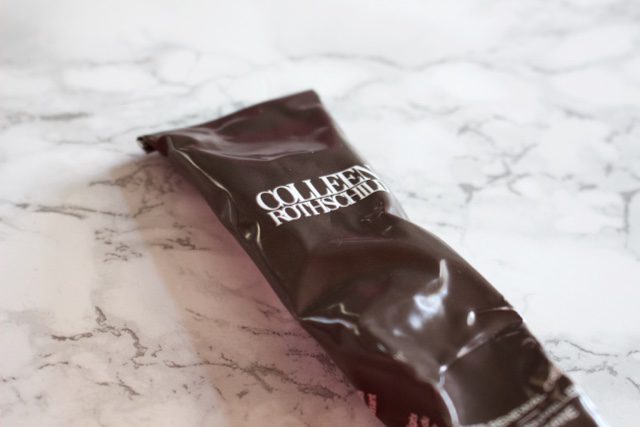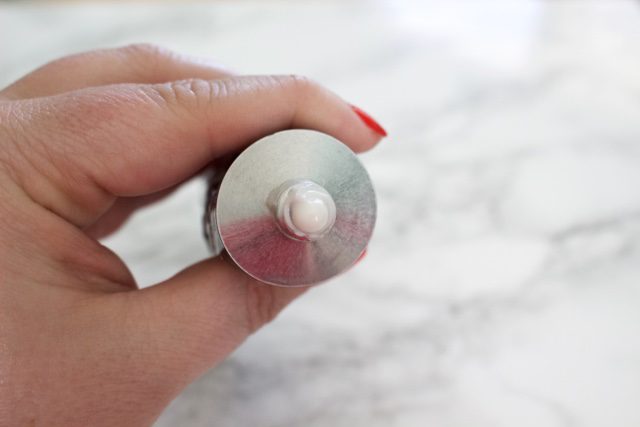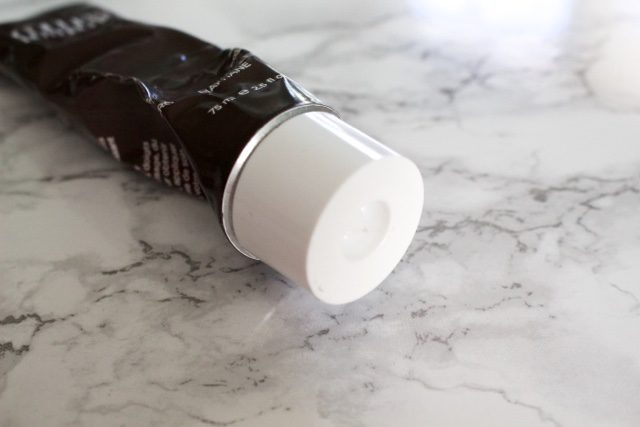 Sheer Renwal Cream ($55.00/2.5oz)
This is a great oil-free moisturizer that I really have enjoyed using. It's lightweight and feels great on my skin. You can safely use this in the morning and night because even though it feels lightweight, this moisturizer really hydrates the skin. Seriously , it's like a drink of water for my face! I've been loving using this in morning because I find that the finish of this moisturizer is great for using before my foundation as it almost acts as a primer. My only complaint about this product is that I'm not a huge fan of the packaging. I'm pretty sure I might be the only person who struggles with getting the cap back on the tube of this and I normally drop it at least three times before I finally get it back on. I like the the tube prevents me from sticking my hands into the entire product (like if it were in a scoop out type package) but I have to make sure with these types of packaging that I'm using a for lack of better words, tube squeezer to make sure I'm not wasting a lot of product.
PROS: Great lightweight, oil-free moisturizer that really works great on my sensitive skin. I feel like this moisturizer leaves behind the perfect finish for using before makeup! Worked so nice on my sensitive skin! It feels very lightweight, but really hydrates my skin without making it too oily!
CONS: I'm not a huge fan of the packaging, but it's not that big of a deal and definitely wouldn't stop me from using it in the future!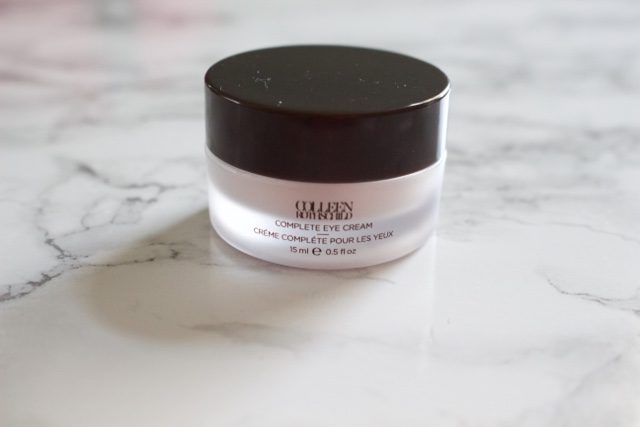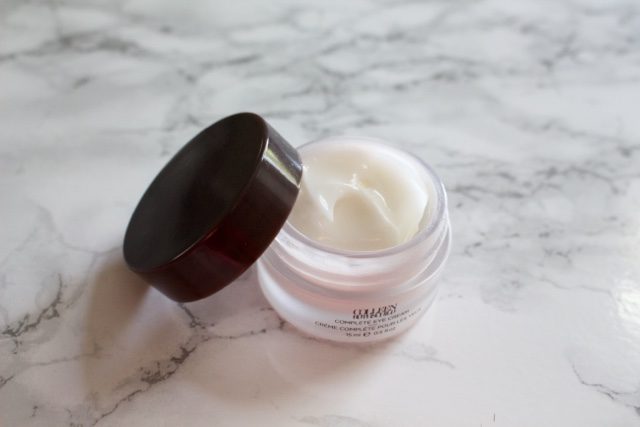 Complete Eye Cream ($65.00/.5oz)
The most common concerns for an eye cream to target are wrinkles, fine lines, dark circles, puffiness and an overall loss of firmness in the eye area. This eye cream targets all of those concerns and then some! It leaves the eye area perfectly hydrated and the one thing I have to praise about this eye cream is that it works wonderfully with my sensitive eyes. A lot of the eye creams I use, while they work, unfortunately leave my eyes watery and irritated. This has been one of the few eye creams that has left my eye area feeling hydrated, smooth and much less puffy. I don't have any fine lines that are seriously notable, but I will say that it's been great to use before applying concealer and at night before bed!
PROS: I really love the consistency of this product. It's not really that heavy, so at first I was like I'm not so sure about this, but the formula of the Complete Eye Cream really packs a punch! It's one of the best eye creams I've ever used and a little bit really goes a long way!
CONS: Not a single one!!!
[line]
It's not often that a skincare line wow's me as much as Colleen Rothschild has. I am more impressed with the products that were sent to me more than anything I've used in quite a while. When I find a good skincare line, I tend to go on and on about them to family, friends and right here on the blog. So expect to see even more posts on this brand because it's just that good. Order the Radiant Cleansing Balm to just give this brand a try and I promise that you'll fall in love just as much as I have with the brand!
Colleen is so awesome that they gave me a discount code for my readers to use! Right now use the code SIMPLY20 to receive 20% off your order. Valid 03/28/16 through 04/03/16 at 11:59PM CST. DON'T WAIT!!!! If you've been curious at all about this brand, take advantage of that discount and place your order! I PROMISE that you won't be disappointed!

Products were sent to me for review. All thoughts and opinions are my own.