I get asked a lot about my favorite foundations and to be honest, a lot of the times they vary.  Depending on the weather and what my skin is like, I use different formulas and different colors. Currently, these are the foundations that I've been reaching for all of the time.  These are what I consider my "HG" (Holy-Grail for non-beauty fanatics) and always have on hand.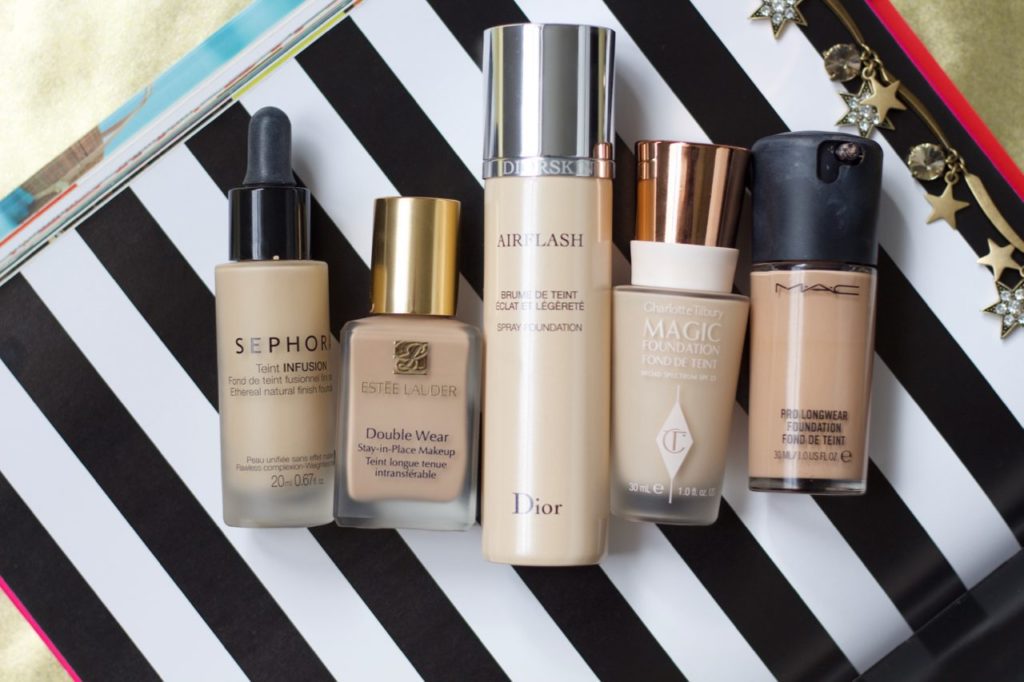 My Favorite Foundations | Simply Stine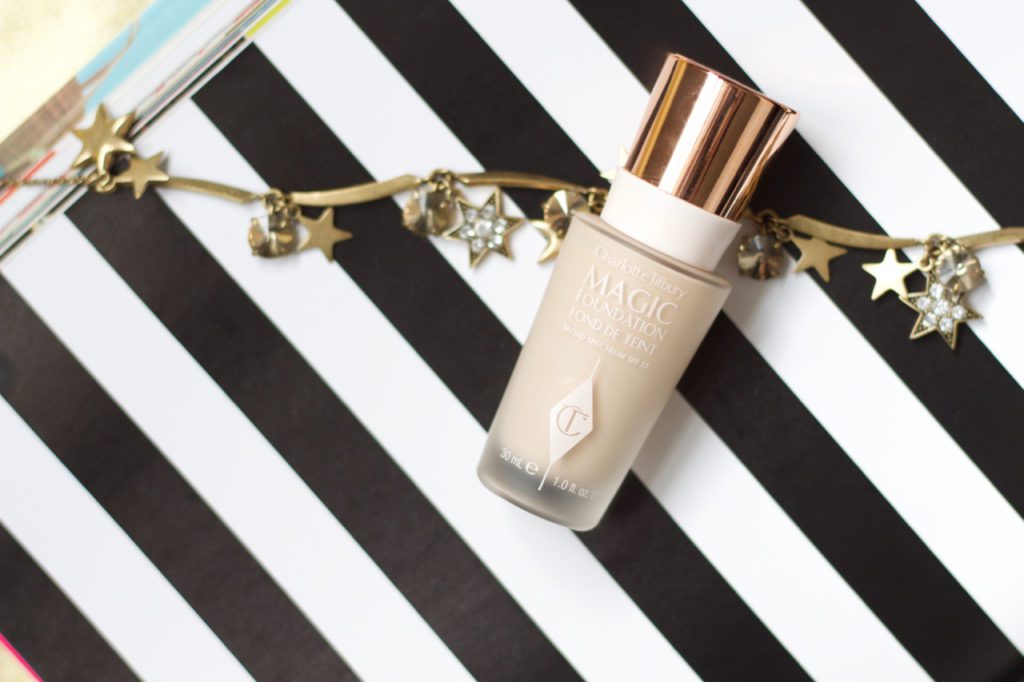 Charlotte Tilbury Magic Foundation
Is this magic? I don't know if it's magic, but it's pretty close. It's a very medium to full coverage foundation and I like the formula of this.  It doesn't feel heavy on my skin and numerous times when I've worn this, I've actually been asked what foundation I'm wearing.  Normally, I'd be offended by that because I don't want anyone to think that I'm actually wearing foundation (I want it to seem like my natural skin) BUT I know that the people who were asking love makeup as much as I do, so they were honestly just curious.
This works great at hiding my redness and any other imperfections that I might be experiencing.  I can wear this year-round and it works awesome for my skin type.  This was one of the best foundations that I've ever purchased as far as liquid foundations.  I like it so much that I"m going to order another shade darker so that I can wear it during the summer!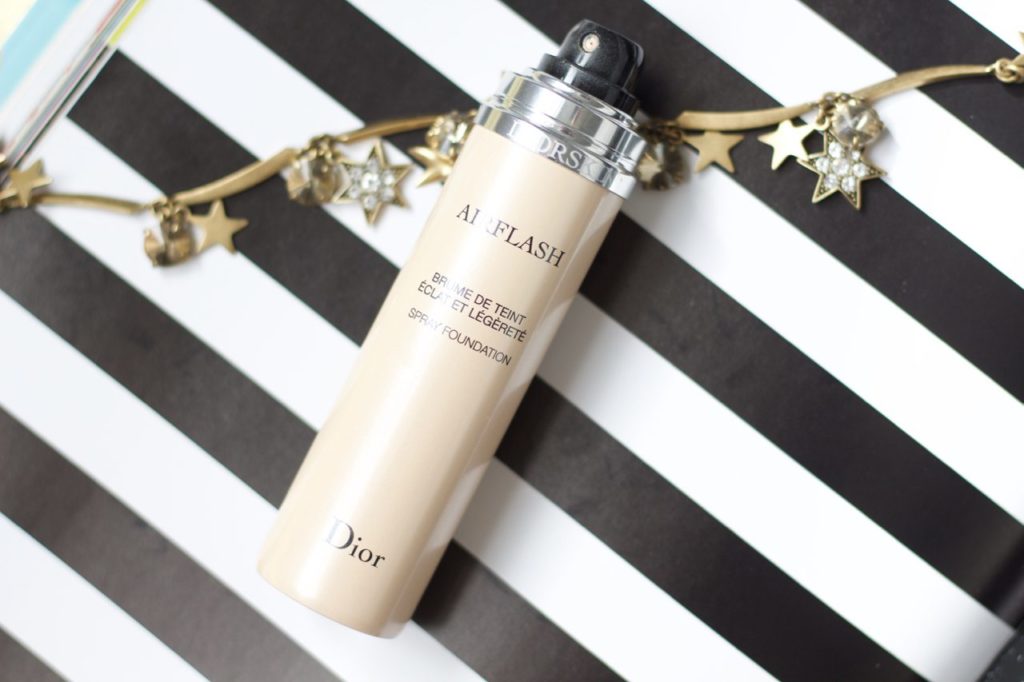 Dior Airflash Spray Foundation
The Manager at my Sephora store urged me to pick this up more than once.  I think the price tag was what kept me from pulling the trigger but man, I am so mad at myself for NOT picking this up sooner.  Yes, it's a spray foundation and yes, it's AHHHHHMAZING! My biggest tip is to NOT spray this directly onto your face.  It will go everywhere, you'll end up wasting product and that's no fun.  Instead, shake the product and I spray about two times into a brush.  I like the brush better than a sponge because I feel like the sponge soaks up all of the product.  A little bit of this product goes a long, long way!
This foundation is so good at staying in place all day that I can even go without setting it with powder and it doesn't budge on me.  That rarely happens with foundation.  This gives the skin this magical lit from within glow that I haven't experienced with a lot of other products.  It's pricey, BUT it's so good.  Psst…I'm going to talk about a dupe for this on the blog soon!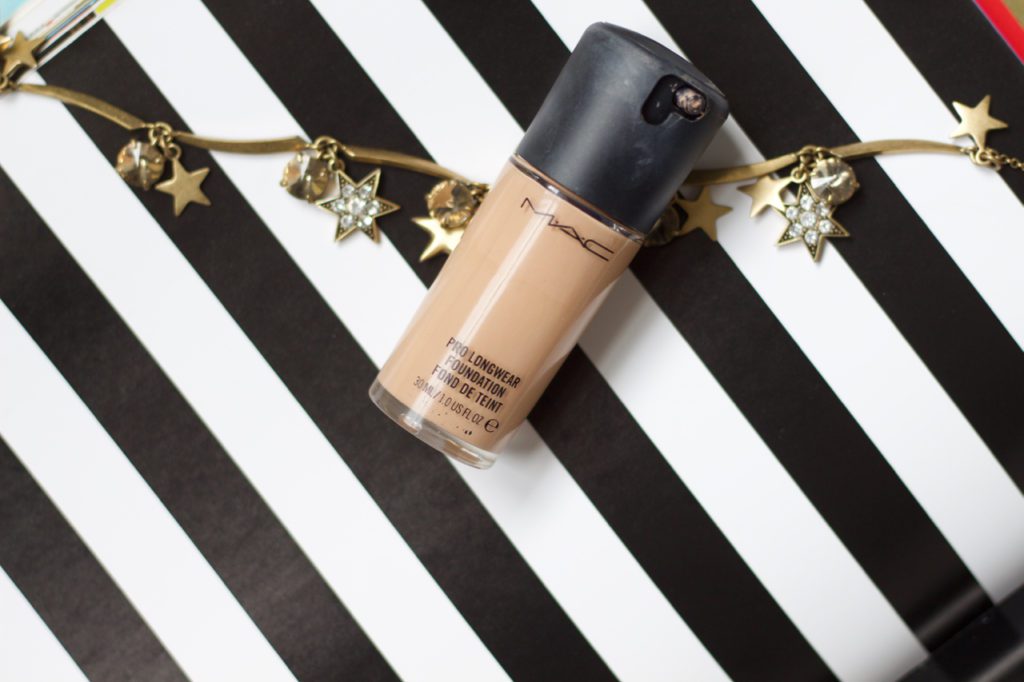 MAC PRO Longwear Foundation has been a go-to product for me for years.  It's the foundation I turn to when I feel like nothing else is working and I end up falling in love with it all over again.  It has amazing coverage and I find that there are a ton of shades available in this product.  It works amazing.  I will say that I need to use a primer with this and set it with powder if I'm feeling a little bit oily and that's ok because the look it gives my skin is fantastic!  I like to use a makeup sponge to apply this one.  It gives that really natural look to the skin.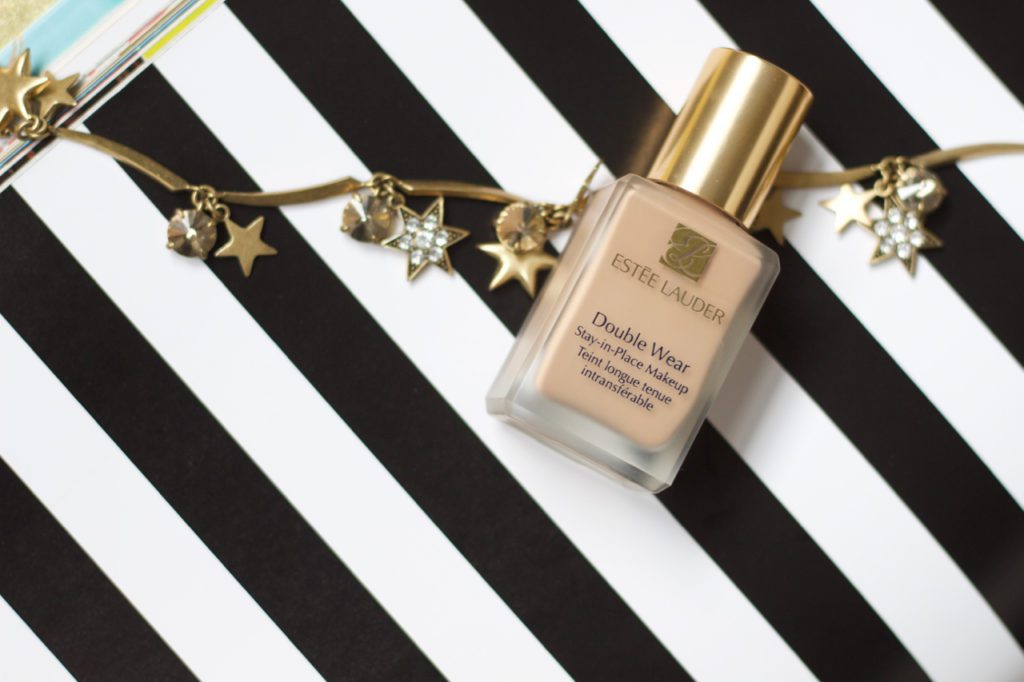 Estee Lauder Double Wear Foundation
The foundation gods sent this to every single person who struggles with their skin. This was such a hyped product that I knew I had to finally give it a try.  The person who color matched me got it totally wrong BUT the formula is incredible.  If you want a full coverage foundation, this is exactly what you need.  This will cover anything and it gives the skin the most beautiful look.  I wore it the first time and other than not being happy with the color I was sent home with, the coverage and look it gave my skin was amazing.  If you struggle with hyperpigmenation or acne or anything else that you sometimes need to cover up, RUN AND BUY THIS. I'm not joking.  Get going……
Sephora Teint Infusion Foundation (Sadly, I think this has been discontinued)
I love the formula of this foundation.  Think of it a as a gel-serum type foundation.  Odd to describe, but it's amazing on the skin.  I love this on days when I don't want to wear a lot of makeup, but I need more coverage than a BB/CC Cream can offer me.  Although, I have a post coming up that I'll share some of my favorites that do offer coverage..  Sadly, this one is discontinued which really makes me sad because it worked great and it was at a fantastic price point. This "serum" foundation is nothing new to the foundation world and there are plenty of other options available!
I like this type of foundation when I don't want something heavy and I want to include more skincare into my routine.  I always felt like a serum based foundation worked great when my skin needed a little more hydration and I wanted more a radiant finish.  Since I did like this one so much, I plan on picking up another one similar to the Sephora one.
What's your go-to foundation?